Click here to get this post in PDF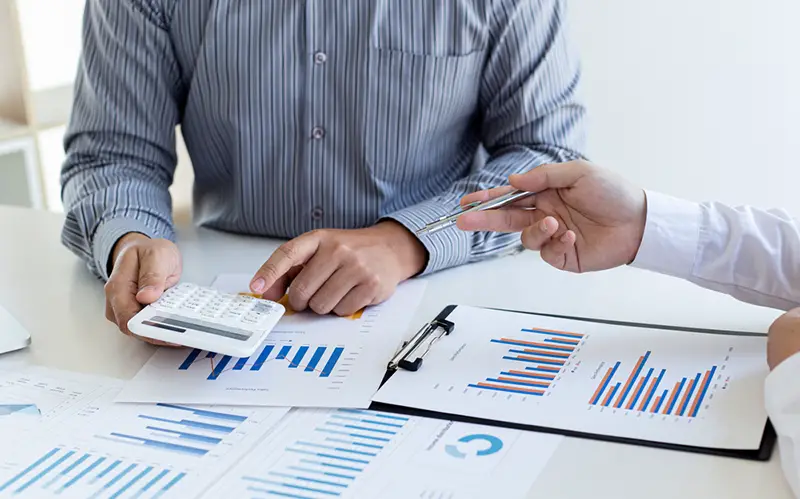 Bookkeeping is one of the most overwhelming and tedious functions of running your business. It arguably requires a lot of time, which is the most valuable resource for an entrepreneur. Adamantly following the "I-can-do-it-all" strategy may only result in entrepreneurial burnout as well as in an operational efficiency gap for your company.
On the other hand, outsourcing these administrative tasks not only takes it off your shoulders but also helps you get the timely and accurate numbers your business needs for banks, the IRS, investors, and to enable you to make future strategic decisions.
There are a number of companies providing outsourced bookkeeping and accounting services. The question is: How to know which one is the best? We did a thorough evaluation based on the important criteria and factors to ensure you get the best online bookkeeping services as per your needs.
What are your accounting needs?
Determining what your accounting needs are is the foremost factor in choosing the best online bookkeeping service that practically suits you the best. Depending on the size of your business, your industry, and the particular areas you need help with, your unique business needs can be gauged.
Many small business owners are on a lookout for an affordable substitute to their costly in-house bookkeepers. There are some who don't even require daily bookkeeping; and then there are those who prefer to outsource their bookkeeping only during the tax season. So, instead of going for an online bookkeeping service providing a cookie-cutter way out, choose one that offers the solutions which match your business needs.
Now the question arises: whether to choose an exclusive bookkeeping or a complete accounting service provider that can do both and offer an end-to-end finance management solution.
The simple answer is that you should hire a team that specializes in both, bookkeeping and accounting services. Hiring a bookkeeper without an accountant might not be too wise as you would probably be needing expertise for financial insights, advice and strategy, budgeting and forecasting, fundraising or for tax preparation. Similarly, you can miss out on expert recordkeeping if you hire just an accountant without a bookkeeper.
Having access to both the services can ensure your strong grip on the financial details and insights that will be needed to make informed decisions for the growth of your business.
How budget-friendly is it?
Pricing is the most important factor for small businesses, especially if bootstrapping continues for those who want to save money, and are looking for super affordable alternative for relieving themselves of this time-consuming task.
Generally, bookkeeping companies sell their services on a subscription basis, offering different plans so that businesses can choose one according to their size, type and budgets. For instance, there are plans which are cost-effective but come with certain limitations like allowing you to avail only some of the features or for fewer transactions. You can get complete services by paying an additional amount for the premium service with add-on modules.
So, while choosing the best online bookkeeping service providers, you should see if the pricing plans suit your pocket. Balancing against the features, or keeping in mind the quality-price ratio, you can check out if you are getting the best value for money.
Are you getting the best deal?
The last thing you want is having to choose the premium plan offering you complete solutions only to find that it is ultimately not satisfying your unique business needs!
The best online bookkeeping service provides all-in-one affordable services that offer a complete and customized bookkeeping solution, payroll, tax, business and financial intelligence and back office support, supported by professional accounting software to meet all your tax obligations.
Depending on your needs, look for an online bookkeeping service that offers at least the basics such as reconciling accounts, balancing books, and recording journal entries, and preparing monthly financial statements. If you use cash-based accounting, look for the plans geared for the startups. For accrual-basis accounting, you'll need the advanced plan. If you want additional tax preparation, payroll, and CFO assistance down the road, opt for an all-around solid add-on.
Is the system easy to use?
It's not mere features that determine the best online bookkeeping service; it is also the ease-of-use of their system, software and tools. Providing users with convenience and comfort matters a lot when choosing the best online bookkeeping service providing for outsourcing your finance and accounting processes.
Do consider how streamlined and well-integrated their services are. In addition to making things easier for you, their digital accounting system should be able to allow you real-time access to essential details and information, and critical financial data, from cash flow to balance sheets in a few clicks. Make sure you also take into account the reliability and scalability factors of the automated services. The best online bookkeeping service should allow software upgrade to enable your business to adjust the accounting system to the growing needs of your company.
How reputable is the bookkeeping service provider?
Don't just take their word for it. Check out the customer reviews, success stories and market standing of the service providers before you go for choosing the best online bookkeeping service. You cannot hand over your confidential financial information to just any finance management services provider. You need to make sure that you are outsourcing your critical functions to a team that is well-versed and whom you can trust based on its solid reputation in the industry.
Is 24/7 online customer support available?
A laser focus on customer needs is a key component to gauge the best online bookkeeping service. Your outsourced bookkeeper should be available round the clock so that you could communicate, across distance, and possibly even across time zones, your needs, issues, and challenges right away as and when the problem occurs. It will be more beneficial to choose a bookkeeping service that manages cloud-based contact centers, offering flexibility of remote access.
Call the Experts at Monily
So, by now if you have made up your mind to outsource your bookkeeping to an experienced and reliable bookkeeping and accounting firm, you have reached the right place. Here at Monily, we provide the best online bookkeeping and accounting services with an aim to partner with startups and small and mid-sized businesses for all their finance management and taxation needs. Known as the best online bookkeeping services in the industry with customized solutions, we might be a perfect match out there for your business requirements as well.
Monily's financial advisors are always available for free consultations to understand your needs and suggest the best-fit solutions. We are here to help you with an all-in-one, affordable and the best online bookkeeping service so you are ready to make your business's next strategic move based on the right financial insights.
 Let's talk. Call us today at:
 +1 (832) 240 3293 or send us an email and we'll get back to you in no time.
You may also like: What does a Bookkeeper do?
Image source: Shutterstock.com