Click here to get this post in PDF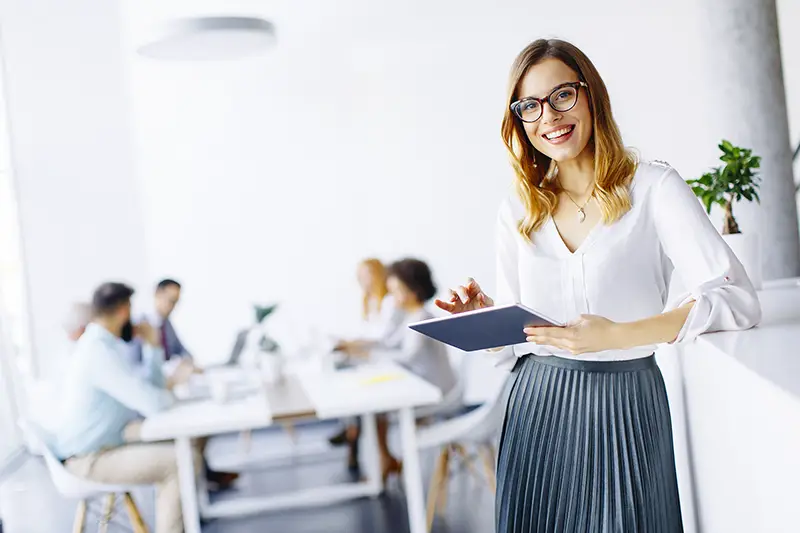 Your employees are the beating heart of your business, and not many business organisations in history have enjoyed success without the input of dedicated, hard-working employees on a daily basis. You want to have a great team of employees on board who can consistently provide you with results. You want to attract smart minds with an impressive range of qualifications and relevant experience to apply for your job vacancies, including graduates from top universities, people with valuable specialist professional experience, and multilingual candidates. To help modern employers out, we've come up with this piece on how to attract the greatest minds to work for you. 
Make Your Company Culture And Values Clear To Applicants
In job descriptions and posts on online job boards, make an effort to make your company culture and values clear to applicants. Understandably, jobseekers like to know what they're getting themselves in for when applying to a new role. Push the idea that you're a positive employer that doesn't discriminate against anyone in the recruitment process or as a full-time employee based on gender, race, sexuality, religion, or age. After reading through your company culture and core values, talented applicants should feel excited about applying for a role with your firm.
Emphasise The Exciting Professional Challenges Candidates Will Experience
Bright minds enjoy challenges and revel in taking on pretty tricky tasks. There is a feeling of satisfaction and a release of dopamine in the brain when you know you have managed to successfully complete an arduous, demanding task at work. Clever individuals can get bored easily, so it's important to make sure the job roles you are offering provide applicants with the scope to embrace increasingly challenging tasks. People thinking about applying for vacancies with your company should feel excited and intrigued when reading about what a future working for you could hold.
Offer Generous Employee Expenses And Benefits
Alongside paying employees a salary that they can easily live off, you should also offer generous employee expenses and benefits to help you attract the brightest minds out there. Money on employee expenses could involve covering things for staff such as company cars, fuel, tickets for concerts, gym memberships, private health insurance, and spending for business trips abroad. To learn more about how you can efficiently manage your company cards using the latest financial software technology available today, look at Payhawk.
Make It Clear How They Can Progress With You 
To attract bright candidates to one of your vacancies, you need to make it clear how they can internally progress working for your organisation. In order to run a successful profit-making business, you must make a concerted effort to retain the top talent you have working for you. Maintaining a high staff turnover and constantly having to employ new staff will only make your HR costs rocket upwards. Therefore, it's in your interests as an employer to make it clear to applicants how they can progress and climb the ranks working for your organisation. 
Offer Your Employees Plenty Of Variety
Try and get into the mindset of smart people searching for jobs. They will want to hear about how no two days are the same, and the job they are interested in applying for will provide them with lots of variety and different challenges. Nobody enjoys feeling as if they're stuck doing a mundane job where nothing ever changes, and the tasks you are responsible for involve doing the same thing day in, day out. Variety is the spice of life, and the opportunities to try different things should encourage bright people to apply for your company's job vacancies.
Work Hard To Be An Ethical Employer
Innovative minded individuals may find themselves in demand and with hordes of interesting job offers, so they may look into the finer details about why they should join your company above others. Corporate social responsibility (CSR) and demonstrating you are an ethical brand to customers and employees are of vital importance to businesses operating in 2022. Bright candidates may be reluctant to apply for roles with your organisation if they read you are a business that actively participates in unethical practices or mistreats employees. 
In your job advertisement materials and during the interview and onboarding stages, make recruits aware that you're an ethical employer who genuinely cares about social issues, the planet, and taking proper care of your employees. Giving the impression you're an unethical business that doesn't care about the welfare of your employees is a terrible PR move, particularly in today's digital age where it's so easy for people to trash your business on public online platforms like social media channels. So, it's essential to strive to work hard and be a forward-thinking ethical employer in 2022.
Every employer wants to have the brightest brains around working with them to help enhance their business as much as possible. These are some crucial tips for helping you attract applicants with sharp minds in 2022. 
You may also like: 6 Things Your Employees Want From You
Image source: Shutterstock.com