Click here to get this post in PDF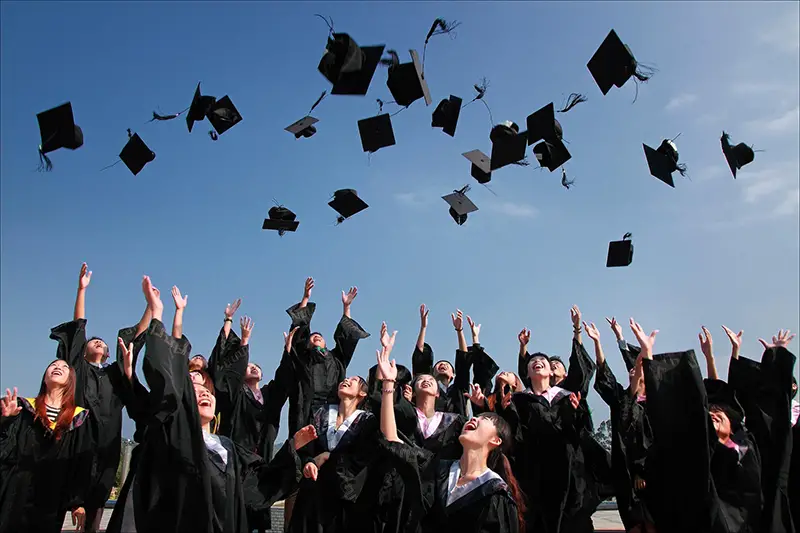 Business education is vital irrespective of the field you are planning to join. Studying business doesn't only help in developing crucial communication skills, but it can also strengthen your leadership skills and boost your critical thinking.
Moreover, studying business introduces you to several essential disciplines that can be crucial for your future career. You learn about accounting and budgeting, unearthing the secrets of successful financial management. Likewise, you master how to read your audience, market products better, and distribute effectively. A business degree introduces you to investments, finances, project management, and so much more. It also helps you unlock the entrepreneur inside you and paves the way to launch your entrepreneurial venture. 
The best part about studying business is the different domains it offers. Below, we have mentioned a few areas of focus in business and why they matter. 
1. Management
Business management is the most common degree in every business school and a favorite choice amongst aspiring business leaders and entrepreneurs. Every year, a significant proportion of business students opt to major in management because of the several perks it offers. 
Firstly, a business management degree can help develop considerable management skills, including:
Organization
Problem-solving
Presenting
Reporting
Strategic thinking
Communication 
Leadership
Project management
Furthermore, a business management degree can help you gain in-depth knowledge about the business world in general. You also learn about different disciplines and get various job opportunities in multiple fields, including management, consultancy, human resource, marketing, etc. 
If you plan to major in management, you can also check out online programs. Online degrees are becoming increasingly common amongst students, primarily due to their convenience and flexibility. In this regard, the 6 Emphasis for NKU's Online MBA seems pretty promising and encouraging.
2. Marketing 
Marketing is an excellent field for individuals looking to boost their creativity and innovative mindset. It is a tremendously growing discipline and a top attraction for several students. 
One of the primary reasons to study marketing is the diverse array of sub-disciplines it offers. Not only that, but as a marketing major, you also have access to various career choices. You can work as a marketing manager, market research analyst, social media specialist, advertising consultant, brand manager, public relations specialist, sales representative, and more. And not to forget, if you excel at your job, you can earn some big bucks. Studies report that the annual salary of a marketing specialist is approximately $65,810.
A degree in marketing teaches you highly relevant and transferrable skills that rarely go out of demand. You learn to communicate effectively, think critically, act creatively, and lead successfully. A marketing degree teaches you invaluable skills and prepares you for any job. 
3. Finance 
Finance is another crucial discipline in the business world. The finance department of every company plans and manages everything related to money. It addresses an organization's cash flows and ensures that enough funds are available for daily operations. The finance department also plays an integral role in decision-making, advising, and longer-term financing. 
Studying finance can give you several benefits, such as knowledge and resources to commence your business. Finance jobs are highly lucrative and increasingly in-demand. It offers a flexible career path and gives you a world of opportunities. Remember, every industry and sector needs finance experts, so studying finance would mean learning skills that will constantly stay in demand. These include time management, communication, negotiation, and leadership. 
You will also get to participate in several graduate training schemes, learn the difference between price and value, and understand how much to invest. As finance students, you can also choose from many specializations such as corporate finance, quantitative finance, banking, financial planning, and many others.
4. Operations management 
Operations management plays a crucial role in every business. It refers to controlling, planning, and supervising manufacturing and service deliveries. It ensures product quality, boosts customer satisfaction rates, and increases revenue. Smooth operation management keeps employees motivated, helps attain a competitive advantage, and reduces operating costs. 
Studying operations management can help you land an impressive job, earn a handsome salary, and learn several essential skills. You will gain critical knowledge about how some things work and why others don't. You will also have a clear idea about how a firm operates and makes profits alongside learning about product quality management. Operational managers who are exceptional at their job and perform well also experience promotions at the early stages of their careers compared to their co-workers in other departments.
5. Human resource 
Human resource management is managing and organizing a company's labor force. The prominent roles in HR include talent acquisition, HR compliance, training and development, compensation and benefits, and workplace safety. Other than these, HR managers are also responsible for overlooking performance management, employee relations, payrolls, and organizational structure. 
Many people say that HR is one of the dullest and dry fields. However, that is not true. Instead, HR is an exceptionally exciting discipline. Joining the HR department gives you a sense of significant authority. You learn how to manage effectively and efficiently. And the growth is remarkable. 
Studying HR can improve your proficiency, develop universal relevance, and foster invaluable skills. HR is an extensively relevant field today with increasingly growing demand. The employability rate for HR majors is at an all-time high. The HR field will also help build connections and give you several chances to interact with other professionals and learn from their experiences. It is crucial to understand that HR is more than just managing and handling employees. It is about engaging, developing, learning, and helping a business grow.
Today, even the smallest companies have at least one HR personnel. What's more, job diversity in the HR field is remarkable, and the job satisfaction rates for HR managers are also high. 
Final thoughts 
At this point, it is clear that business is a vast domain with several different focus areas. Studying business can qualify and prepare an individual for the real world, unlike any other degree. However, completing a degree in business is not as easy as it sounds. Many people underestimate the stress and pressure a business student has to endure. Studying business can become challenging if you don't remain focused and consistent. So, if you want to excel at your job, you must work hard and stay determined. 
You may also like: Essential Skills You Acquire Through Business Education
Image source: Pexels.com