Click here to get this post in PDF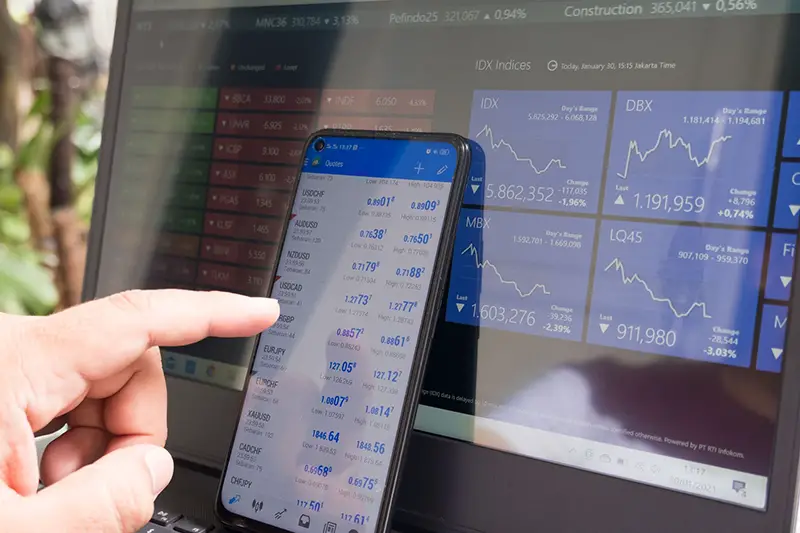 The conversation around Forex trading and the forex market is surrounded by both awe and doubt. Many question the legitimacy of the trading on the forex platforms and the guarantee for profits. 
Simultaneously, the market is swimming with scammers and illegal signal providers that promote free forex signals with high profits. There are legitimate free forex signals that can be used taken from free signal providers, but one cannot be sure without analysis and research. There are ways to find the lighted ones.
However, that is only the case in only so many countries. Many other countries have aspects of Forex trading, or forex trading as a whole, banned.
There are countries where Forex trading is considered legal under proper regulations and laws, but some countries have ruled it out as an illegal trading method entirely.
Moreover, because of this, more people are questioning the reliability of the forex trades. Let's find out what countries Forex trading is legal and which countries have banned it, and why.
Is Forex Trading Legal In the US and UK?
The trading of forex signals and the forex trade itself is legal in the US or the UK. They fall under the legal umbrella and are not banned. However, some signal providers without any license or regulations will be considered illegal in these places.
That is because signal providers that trade and provide signals as an education or learning experience are not considered illegal. However, if there is account management, if the provider is among investing plans without any license, then that would be considered illegal. 
Such account managers and investors often have schemes to split the profits and are only looking to scam traders, so there are laws concerning them to prevent scamming and losses to traders.
In the US, the brokers must have their license and maintain it, which doesn't come cheap. They also need to have down payments of millions. That is why individual legal and legit brokers are rare, as most of the trading is managed by companies and brokerage firms.
While it is very legal in the US, other countries that don't have a license for trading in the US often find themselves banned.
Regulators in the US consist of the SEC, NFA, SIPC, CTFC, and FINCA.
European regulators are the Securities and Markets Authority (ESMA) and Markets in Financial Instruments Directive (MiFID).
Countries In Which Forex Trading Is Illegal
There are various countries in which Forex trading and brokering are considered illegal. A large majority of those countries include countries that are governed by sharia law.
Aside from them, some of the other countries that have banned Forex trading are as follows.
India
Belgium
Philippines
North Korea
France
India
Although retail forex trading is allowed in India, trading in foreign currencies is illegal and banned. Forex markets regulated by the Securities and Exchange Board of India (SEBI) are the only ones the citizens are allowed to trade-in.
Even though local retail trading is not banned, there are heavy restrictions around it. There are only a few pairs of currencies allowed in India for Forex trading purposes. The term set is that the currencies should include the INR, the Indian currency in the pair. Without which, trading is illegal. They are JPY-INR, USD-INR, GBP-INR, GBP-INR.
However, later in 2018, the Reserve Bank of India (RBI) and SEBI approved three other cross contour currency pairs to be used in the Forex trade. This was so that the people would not go outside of India to trade in these currencies and limit their trade within the county.
The added pairs were EUR-USD, GBP-USD, and USD-JPY.
Belgium
Not only Forex trading but CFDs and binary options are also banned and considered illegal in Belgium. In 2016, The Financial Services and Markets authority made it official with a Royal Decree. The ban is due to the risk involved in the trading and the supposed lack of a link to the economy. 
Forex trade was made illegal to protect their consumers from financial products that were risky and uncertain- speculative at best. Such trades were also considered quite risky and prove to be catalysts of huge losses.
Countries Under Sharia Law
Forex trading is vehemently banned in countries that are ruled by sharia law. There are religious connotations attached to the sharia law that rules keeping ethics and morals according to the religious scriptures as the governing factor.
The forex trade poses several ethical and religious conflicts, so it has been illegalized in these countries. These conflicts include the earning of interest on loans which is forbidden by the sharia law.
The act of gambling and the excessive risk that forex trading poses also make it an aversive candidate for legalized trading in such countries.
Under the sharia law, there are around 15 countries that have banned forex trading for their people. These countries include Turkey, Yemen, Iran, Iraq, Indonesia, Maldives, Nigeria, Mauritania, Malaysia, Pakistan, Saudi Arabia, Qatar, Sudan, and the United Arab Emirates.
Reasons for Making Forex trade Illegal
It is not safe as a market to get into, especially for traders that are just starting. Often many beginners end up incurring huge losses and fall prey to scammers.
There is a high risk involved, so there are high returns, but the guarantee is very low. So, many countries prefer not to take the chance and put their economies at risk.
The fixed nature of the currencies is also an important reason that forex trading is considered illegal. Countries with fixed countries ban forex trading as it comes in between their monetary policies and brings instability to their currencies. This can even lead to a large drain of their reserves, which is why India had banned forex trading in the first place.
EndNote
There are several reasons that so many countries have banned forex trading, and a huge part of it is regarding the excessive risk it poses. The fore trading is not a stable market, and there are constant fluctuations, so one can not be sure of their profits or losses. 
That is why aside from the US and UK, many countries don't consider Forex trades legal. Even in the US and the UK, a license is required for management and investing roles in the forex trades.
You may also like: Key Things to Know About Forex Trading
Image source: Unsplash.com