Click here to get this post in PDF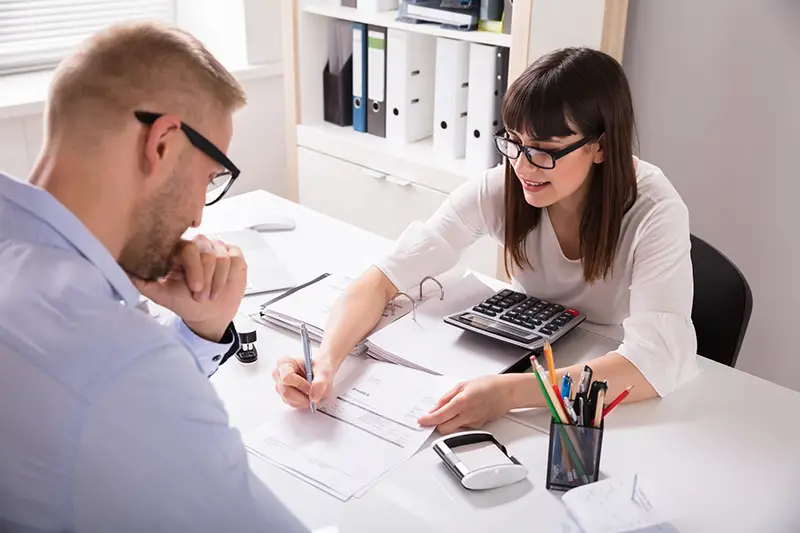 Mis-selling is a topic that has been hitting the headlines a lot lately and caused serious damage to the reputation of the financial service industry. If you have ever tried to buy something like payment protection insurance or an ISA, you will probably have experienced the salesperson trying to convince you why this service is right for you. Although these people usually offer sound, professional advice, they could also be committing mis-selling, which could mean you can claim some money back. Learn more about this hot topic with our guide to financial mis-selling.
Financial mis-selling is essentially negligently or deliberately misrepresenting a service or product in order to make a sale. The mis-sold product or service will generally be unsuitable for the customer, leaving the customer with nothing left to do but complain. 
Even though financial mis-selling is considered illegal in most countries, this does not mean that it hasn't been a hot topic over the recent years and led to a level of distrust within many financial services.
The Two Types of Mis-Selling
When examining financial mis-selling, it is important to understand the two main forms of mis-selling that commonly take place. 
Suitability Mis-Selling
Suitability mis-selling is when a company sells a product or service that is unsuitable for that particular customer. Packaged bank accounts are a common example of this form of financial mis-selling, with customers paying for policies for which they may actually be ineligible.
Misrepresentation 
This form of mis-selling occurs when a salesperson misleads the customer with incorrect information or misleading information and convinces them to purchase a service or product that is portrayed as something that it is not.
How is Mis-Selling Regulated?
The financial services industry is regulated by a body called the Financial Conduct Authority (FCA). The FCA works by monitoring the activities of businesses and observing their treatment of customers. They also promote "Principles for Business", which apply to all the companies and individuals regulated by them. With these principles for business, the FCA wants its companies to focus on the interest of their customers and put integrity at the forefront of their way of working.
However, even with all this regulation, many companies are still committing financial mis-selling. If a company is found guilty of financial mis-selling, the FCA can take several actions against them, including imposing fines and even prosecution. 
Examples of Financial Mis-Selling
Although there are many forms of financial mis-selling that occur, there are some common examples that have made it into the headlines more than most.
PPI Mis-Selling
The banking industry began aggressively selling PPI to customers when they realised that the policies were highly profitable. After an investigation by the FCA into the selling of PPI, they discovered that the premiums were far too high, were structured so that payout was rare, and they were mis-sold as essential or to someone self-employed who would be unable to claim. PPI mis-selling became a major scandal and has led to countless claims against banks and lenders.
Mortgage Mis-Selling
Mortgage mis-selling occurs when a lender advises the borrower to take out a loan that they cannot afford or when a lender agrees to terms knowing full well that the agreement is not feasible for the customer.
Even if the borrower has agreed to the contract, they can complain if they feel as though they have been treated unfairly or mis-sold their mortgage.
Packaged Bank Account Mis-Selling
With packaged bank account mis-selling, many people found themselves paying monthly for a bank account and weren't seeing any benefits. This occurred when persuasive sales agents convinced them that these packaged bank accounts would provide substantial benefits that they ended up being ineligible for or simply weren't told that there would be a fee involved when opening the account. 
What Should You Do if You Have Been Mis-Sold
If you believe that you have been mis-sold any form of financial service or product and you would like to find out if you are entitled to money, you should follow our steps. 
Do You Want Expert Help?
First of all, you should decide if you would like to go through the claims process by yourself or if you are going to contact one of the many claims management companies out there. These claims management companies not only have a wealth of experience dealing with financial mis-selling, but they also have tools such as claims management software which will take care of any requests quickly and take any burden off your shoulders. 
Contact The Provider Or Adviser Directly
Begin by contacting your provider or adviser directly and explaining why you believe that you have been mis-sold their product or service. Ensure you provide them with all the evidence and information.
Contact the Financial Ombudsman
If the provider or adviser has not replied to you within eight weeks or the response you received was unsatisfactory, you can then take your complaint to the Financial Ombudsman Service (FOS). The FOS is a free and simple to use service that resolves complaints between consumers and businesses in the financial services industry. 
You may also like: When to Consult a Professional in Financial Analysis and Forecasting
Image source: Dreamstime.com