Click here to get this post in PDF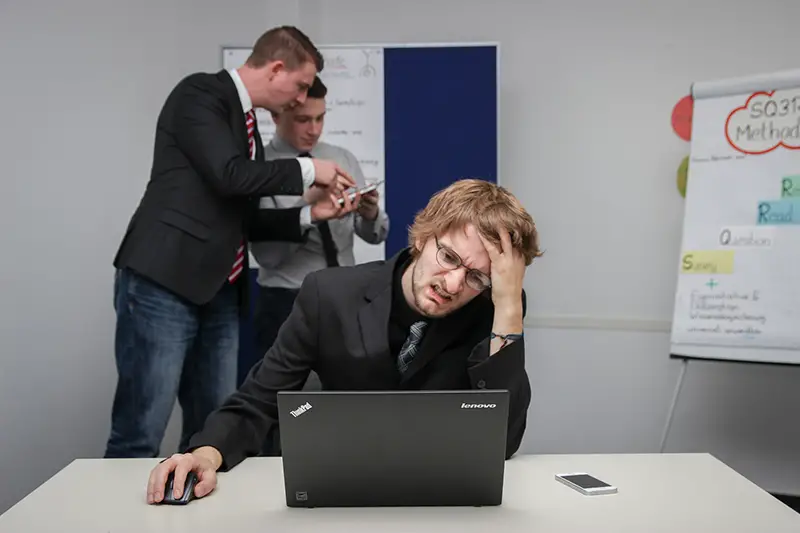 Business is a combination of planning, creativity, funding, and sustainability. Unfortunately, about 75% of businesses fail to hit their target line despite all the strategic planning and right thinking. Even a successful business venture may fail to face the challenges opposed and win at the solid market. It can be due to lack of proper vision, ambiguous mission and business objectives. Thus, starting a business is not a cakewalk; it involves countless strategies, planning, funding, creative and strategic ideas, and an initiative to go after. Additionally, it might involve ups and downs to reach your target and create brand value in the competitive market.
This article lists all the valid reasons your business is a failure and, as an entrepreneur, how you can assess and avoid them.
Incomplete Planning and Market Research
Comprehensive planning and market researches are crucial parts of any startup or a new business venture. For instance, if you are thinking of inventing a new clothing line, you must be able to project who your consumers are, what they demand, and what difference you can offer them. It will help you plan your business development strategies. If you fail to answer these simple questions, you are soon bound to crash. Focus on studying the fundamentals of your competitors, the target market, and the target audience. Also, prioritize gathering information and analyzing the market to stay atop your business game and not flip under crisis. 
Ineffective Leadership
Do you know that companies that often defocus on leadership development fail to sail in the crisis? Every business needs a leader who gives attention to detail with conducting leadership development programs, delivering quality work, and creating a successful team. Thus, develop leadership skills through experience and not through bookish knowledge. You can test your skills through some of the best entrepreneur assessment tests available online to gauge your skills. Avoid micromanagement of employees as it could result in less productivity and affect the overall growth. 
Lack of Authenticity 
Any business that lacks transparency is bound to hit the floors. Thus, entrepreneurs must focus on teaching efforts while understanding the competing market and customers' unending demands and needs. Keep an eye on the dynamic demand-changing market and delivering authentic and quality products and services to your customers. Avoid taking your customers' demands for granted and keep delivering them well with the only improvisation. These tips will help you save your business from a crisis.
Unplanned Customer Engagement Strategies
To hit the right track, find more customers than relying on one happy client for years. If you solely rely on one, you will never find your success taste and expand your venture as per the decided goal. Instead, you must plan an effective customer engagement strategy to add new customers to your list. Thus, constantly look for exceptional ways to expand your business, find more engaging customers, and seek the best ways to ensure customer engagement. Moreover, to gain digital excellence in the competitive market, you must stretch your arms and find diverse customers to grow your brand globally.
Improper Budget Planning
Business goals and objectives are fine, but do you know how to budget and money-track your funding? When you think of investing in a new business venture, you must also take a step back and create a financial plan to run your business efficiently. If you are in the middle of good sales, do not forget to timely track your sales, accounts, and in-house budget. If you fail, you might find it critical to balance your financial decisions and success. In the end, entrepreneur profiling relies on true accountability skills.
Lack of Competitiveness 
Your offline business has not seen good sales and profits for the past year. Did you figure out what went wrong? Did you find time to perform the competitive analysis? If not, your business and entrepreneurial skills lack competitiveness. To survive while reaching the surface, you need to outdo your competitors, scatter digitally, and cater to the needs and demands of your customers. A startup must learn to cradle faster amongst the leading ventures to make a big name in the market. 
Lack of Professional Networking
Most business owners often fail to network with other business leaders or professionals in the same line. This way, they might lose creative opportunities to market their products and services. These are effective ways to help you focus on 
–     your industry demands,
–     analyze the perspectives of different people involved, 
–     develop and improve skills, 
–     develop connections, and 
–     plan your strategic and financial goals.
Entrepreneurs must 
–     Attend seminars, 
–     host webinars, and
–     join professional networking platforms to achieve business success.  
FINAL WORDS
To analyze your failure risks and multiply your success ratios, business owners and entrepreneurs must constantly focus on what they lack and can do better to unfold new opportunities for business growth.
You may also like: Startup Strategies – 5 Steps That Will Help You Make Your First Year In Business A Success
Image source: Unsplash.com