Click here to get this post in PDF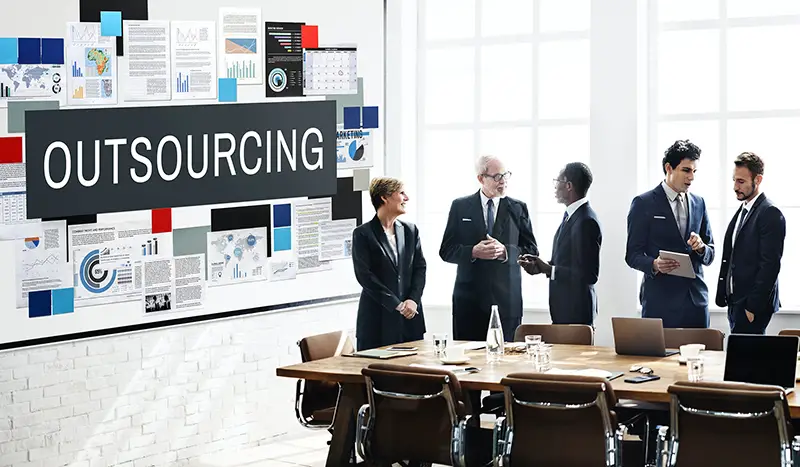 Outsourcing certain professional services can be beneficial to businesses. Not only does it allow you to focus on what you do best, but it also gives you the benefit of other experienced professionals.  
Here are some of the professional services that any business could profit from using.  
Digital Marketing  
Digital marketing is a vast arena which requires specialist skills and knowledge to be successful. Use an experienced agency to work on your digital marketing. This could be ideal for any business that doesn't have the funds to bring a team in-house. 
Finance 
Getting the right help with your business finances is crucial to maximize profitability and keep you on the right side of the law. While you may be able to do your business books initially, the larger your company grows, the more complex the processes will be.  
Outsourcing your accounting to a professional firm is the best way to ensure that your books are done well. 
IT Services 
Smaller businesses may struggle to find the time and skilled personnel needed to maintain IT services in-house. Using outsourced services offering professional IT troubleshooting, cloud storage and cybersecurity services provides you with comprehensive coverage, allowing your business to flourish.  
Business Naming  
Choosing the right business name can help you portray your company's image, tone and branding. A lot of work goes into choosing the right name; the cost of renaming and rebranding can be high if you get it wrong.  
Using business naming services like NameStormers will help you develop the perfect business name that will serve you for years to come.  
Customer Care 
The relationship between customer and business needs regular attention. Providing the best customer care while completing other tasks around the office may mean one suffers. Using professional customer service agencies can help take the pressure off, allowing your employees to focus on providing high-quality customer care.  
Market Research 
Understanding customer needs, demands and the ever-shifting markets can be a full-time job in itself. If you don't have the time or personnel to carry out market research, then hiring a professional service to do this for you is ideal.  
Hiring a market research company could be beneficial if you are considering launching a new product or service or opening a branch in a new location. The insight that a professional market research agency can bring to the table could be highly beneficial for any company.
Web Design 
Your business's website says a lot about your business as a whole – it is the first thing that potential customers will see when looking for your business in a search engine.  
You should ensure that it is up to the standard that you and your customers expect. Hire a professional agent to meet these standards with minimal effort. 
Final Thoughts 
There is a lot to be gained from outsourcing different office tasks to professional agencies. You will save yourself time and money, as well as benefitting from the advice and expertise of professionals. 
You may also like: How to Select an Outsourcing Partner for your Business Process Outsourcing