Click here to get this post in PDF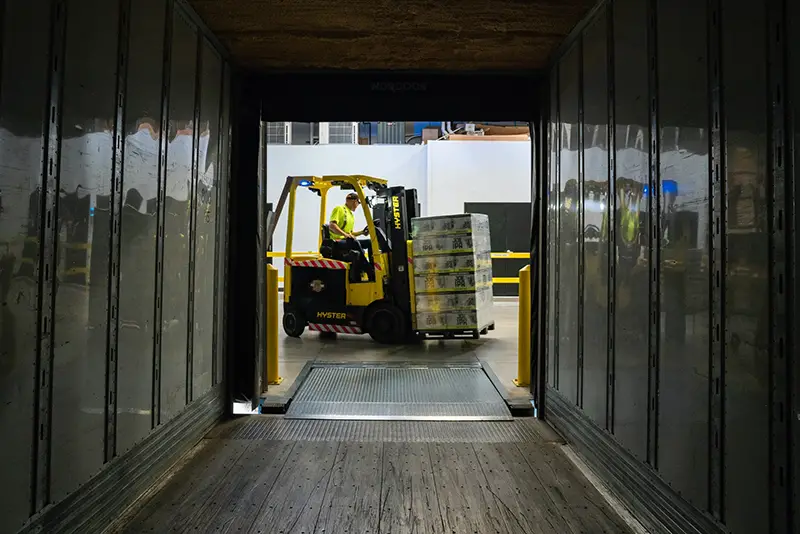 Forklifts are a common piece of equipment in warehouses and factories. They can be used to move products around, assemble products on the floor, and help with stocking shelves. Unfortunately, they can also cause accidents if workers don't use them properly or don't follow safety rules. Here are some forklift safety tips that will reduce the risk of workplace injuries.
1. Inspect the machine daily before use
Before operating a forklift, inspect it for any damage to the body or forks that may have occurred during transport. Check for oil or hydraulic fluid leaks as well as loose bolts and screws. If there is visible damage, report it to your supervisor immediately before using the forklift. Inspect battery cables and latches on the battery compartment to make sure they are in good condition.
Worn-out parts can cause accidents in the workplace, especially if they are the cause of the machine's malfunction. They must be replaced for better machine functioning and efficiency. Intella Parts is a trusted dealer for high-quality forklift parts should you need them for your equipment.
2. Only operate the machine if you are authorized to do so
Some forklift operators are hired for their skills in operating the equipment, while others are hired because of their physical strength or knowledge of inventory management. Operate only those models that you have been trained on by your supervisor. If at any time you feel unsure about operating a forklift, stop and ask for help.
3. Follow the manufacturer's instructions for weight limits
It's important to follow the weight limits specified by the manufacturer of your forklift machine. Guidelines for this are printed on the nameplate. Do not use your forklift to lift more than its rated capacity or you could cause damage to the lift truck, injury to yourself, or even endanger other workers in the area. Weight accidents mainly happen due to instability, so make sure the balance of the load is distributed evenly to prevent tipping over. It's no secret that forklifts can be dangerous. Even when you're moving everyday items, there is always the possibility of an accident. But when you are working with hazardous materials, these risks increase dramatically.
4. Wear suitable clothing and safety equipment
When using a forklift or any heavy machinery, it is crucial that you wear high visibility clothing, including a hard hat and safety boots. This can help reduce the risk of accidents while working in small spaces. For additional protection, you should also wear protective eyewear to keep dirt or other particles away from your eyes. If you'll be wearing loose clothing, tuck them away, so they do not get caught in the moving parts of the machine.
5. Be aware of other workers around your working area
Be mindful of others when using a forklift. Always check your surrounding area and be extra careful when making turns. Avoid making sudden stops to prevent an accident. If you are working with other people, make sure you have eye contact before carrying out tasks. That way, you can ensure safety by knowing if other workers are in the area.
6. Take it slow
Always avoid operating forklifts at high speeds, as this is one of the leading causes of accidents in the workplace. Forklifts might seem like fast-moving equipment, but they are usually designed to move at a speed of about 18 miles per hour or less. The slower you move, the lower your chances of hurting yourself or damaging the equipment.
7. Park the forklift appropriately after use
After using a forklift to transport products around your warehouse, you should park it correctly. Park it in a designated area and apply the emergency brake as well as park it on level ground where it is easy to access.
Forklift safety is important for operators and non-operators alike. Following these forklift safety tips will help prevent accidents in your workplace and keep everyone safe while working with this machinery.
You may also like: 10 Health and Safety Must-Haves to Avoid Work Accidents
Image source: Unsplash.com