Click here to get this post in PDF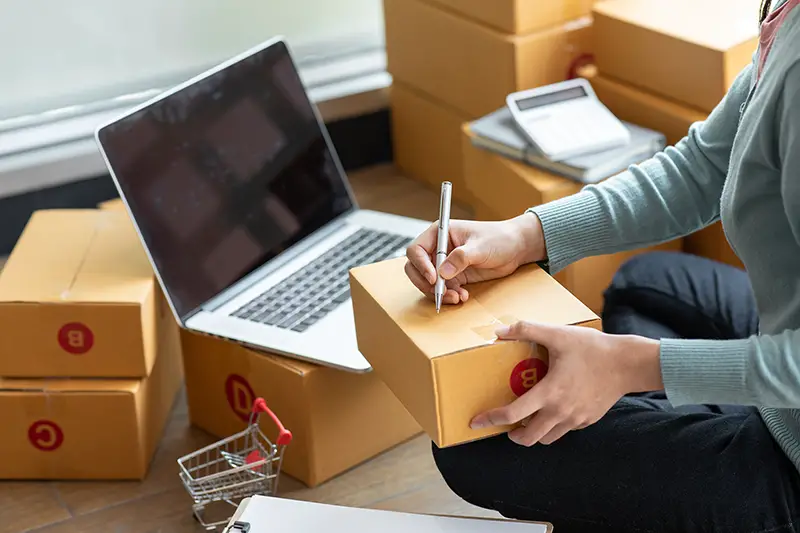 Working in a small business means that there will be a number of boxes to check off each day, week, month, and year. Your goals will constantly be changing, and you need to make sure your operations account for this. When it comes to areas such as inventory, there will be some key materials to get your hands on. Notably, you need to have some essential shipping supplies to deliver products to your customers.
Small businesses must ensure their products arrive for the customer in a safe and secure way. Each business will vary in terms of how much supplies they need. However, some shipping supplies are standard for all businesses. Here are some key shipping supplies that every business needs.
1. Boxes 
How will you be shipping off your product in the short and long term? In most cases, a box of some variety will most commonly be used. These boxes will house your goods, so that they can get from one place to another in one piece. While some supplies will further safeguard your product from harm, they need a foundation to begin with.
That foundation can be found in a box of some kind. Depending on the nature of your product, you will need to take into consideration some factors. Areas such as size will be the most vital to consider, as will overall durability. Sometimes, these boxes can be found for less than you'd anticipate too!
2. Bubble Wrap 
You should expect to cushion your products with material just in case. Risks can turn out to be actual disasters, and this may end up doing your shipping a disservice. To truly protect your products from harm, bubble wrap will be the way to go. It provides a layer of excellent protection that you wouldn't find in other materials.
When it comes to bubble wrap, one trick to keep in mind is that you shouldn't use more than what is needed. Excess bubble wrap can actually make your shipping box weigh more than what it was prior. Of course, this may end up having an impact on areas such as shipping costs. Use only what you need in terms of supplies.
3. Plastic Wrap 
Before you layer your product and box with bubble wrap, it may be wise to take a look at the product itself. This allows the more fragile parts of the product to stay static, so that it does not move around in the box. Plastic wrap will be the way to go and can be rather versatile in its execution.
Plastic wrap can be useful for mailing out products such as gift baskets. Since you do not need to envelop this in bubble wrap, plastic wrap will protect it from harm. This is especially important for products that do not require more security for long-range travels. It is just as inexpensive to get your hands on as well!
4. Gel Packs 
If your small business ships out products that need to stay cool, you'll need to look to other materials. For refrigeration purposes, the materials you get a hold of can come in the form of gel packs. Most of us may try to use something such as dry ice as a cheap alternative for shipping.
While dry ice can certainly help in some situations, refrigerated gel packs work in a much more versatile way. In some scenarios, you may not be able to ship out a product with dry ice at all. Gel packs allow your product to stay at a good temperature. They are also cost-effective and sustainable.
5. Printer Paper 
While most of the focus will be on the product you are shipping out, there are other components to consider as well. Many small businesses will engage in e-commerce to make their operations more fluid. The receipts, and other pieces of documentation, should be put on printed paper to be shipped with the product!
6. Labels 
Your boxes should also have a number of indicators on them to show all parties what is being shipped. Applying a few labels to the respective box, as a result, will be a key component of your small business supplies.
7. Packing Tape 
Your box containing the product should always be secure once you seal it up. Don't just use regular old tape to close the box. Instead, purchase packing tape and use it to cover all areas that can be vulnerable.
Shipping supplies don't have to break the bank to ensure that your products are good for travelling. However, getting the essentials will be key for your operations. Don't try to cut corners when it comes to this area, and your customers will always be happy!
You may also like: The Best Testing Methods to Check the Packaging Quality & Strength
Image source: Shutterstock.com