Click here to get this post in PDF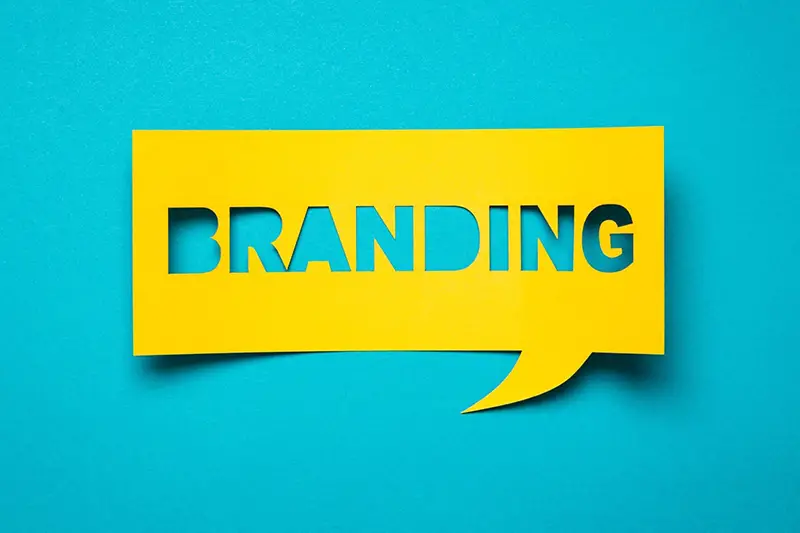 Starting a business is incredibly exciting, but there are so many decisions to make it can be overwhelming. When you are developing a brand, it can be tempting to not put as much thought into your brand's story and message as you did into the product or service itself.
However, your brand development is one of the most essential parts of your business.
Think about it: if your company can't appeal to your target market, then the amazing product you're selling won't ever get to benefit them. Company branding is, therefore, something that you want to make careful and calculated decisions about.
Are you looking for branding tips? Let's take a look at everything you need to know.
1. Understand Your Audience
When you are in the brand development stage of your business, you absolutely must build your company branding around your target audience. The reason for this is that the perception of your company that customers have is what is going to ultimately define your brand. Your mission statement and purported values won't mean anything if the customers don't see you delivering the promises you are making.
How engaged and happy your audience is will determine whether or not your business succeeds. Do thorough research into the ideal audience for your product or service. Learn absolutely everything you can about this demographic so that you can solve the problems that matter to them and market to them in a way that is effective.
2. Establish the Voice, Look, and Identity of Your Brand
Brand identity is the term that describes the visible elements of your brand. This is what distinguishes and identifies your brand in the mind consumer.
Your brand identity will inform how you choose the name of the brand, designed the logo, and choose your visual elements in promotions and products. It also will inform the tone of voice in your advertisements and informational documents as well as how you train your employees to interact with customers.
Choosing the right brand identity has to do with your target audience. It doesn't matter what you think looks good or sounds good, it matters what appeals to this demographic.
3. Produce Value
No amount of branding tips or branding ideas will be able to help you succeed if you're not offering value to the customer. The product or service you sell should be something that you believe in and that you know helps to enhance the lives of your customers.
This is the strategy you should take when it comes to your content marketing strategy as well. Many people put up poorly written blogs that are loaded with spelling errors and incorrect information. While that might help them rank a little higher on SERPs, it isn't evoking confidence in the consumer.
To get a sense of the value that can be produced through content marketing, take a look at the blogs and informational pages of successful brands. Their blog articles and videos are offering legitimate information to their customer, some of which even seem counterintuitive to their sales efforts. (For example, a company that sells tents writing an article that tells you how to make your own tent.)
However, offering value in this way is what helps to make a brand authoritative in the mind of the consumer. Company branding is all about psychology, and gaining the trust of your customer base is one of the most important things you can do as a brand.
4. Look Into Your Competition
It is, of course, important to build a unique relationship with your customers and build your own brand story. That being said, analyzing your competitors can help you form your brand strategy. It is also how you can learn and accentuate what sets you apart from the competition.
When you research your competition, you can learn about where your competitors are succeeding, where they are falling behind, and generally help you identify weaknesses in the industry. This can help you learn how your brand can gain an advantage.
5. Build Your Online Platform
Your online presence is going to be an essential part of your brand. You'll want to be sure that your brand identity is present in every single social media post, page on your website, and digital advertisement.
Your website will be the hub of your online activity. All of your other online activity will ideally back to your site.
When you're creating your brand online, it's important to have a unique voice and be authentic. You'll want your designs and your slogan to be memorable and to reflect your purpose and mission.
Your online platform should help to empower your customers. At the same time, it should help you build an email list for email marketing campaigns.
6. Be Consistent
A great way to think about the importance of consistency when it comes to branding strategy is to think of the brands that you are most loyal to. There is a good chance that you trust these brands because they are dependable.
It's important to choose your company branding and stick with it. Sure, lots of companies go through reading branding campaigns at one point or another. However, if you're constantly changing the look, style, and tone of your brand's personality, customers might see your brand as chaotic and unstable.
7. Don't Try to Please Everyone
When you're starting a business, it is often tempting to try and market to everyone. However, when you try to please everyone, you likely won't please anyone.
Instead, it's important to understand your target audience and learn how to please them. It's better to have a smaller set of loyal, repeat customers than to have a random assortment of one-time buyers.
Developing a Brand: An Essential Step in Building Any Business
When you're working on brand development, it can be easy to get caught up in the details. However, which shade of blue you're using in your logo is ultimately less important than your bigger picture branding strategy. Before you can delve into the specifics, you'll want to make sure you have a solid plan in place that revolves around a deep understanding of the customer.
Did you find this article on developing a brand interesting? If so, be sure to check out the rest of our blog for more fascinating and informative content!
You may also like: 5 Branding Best Practices All Businesses Should Be Aware Of