Click here to get this post in PDF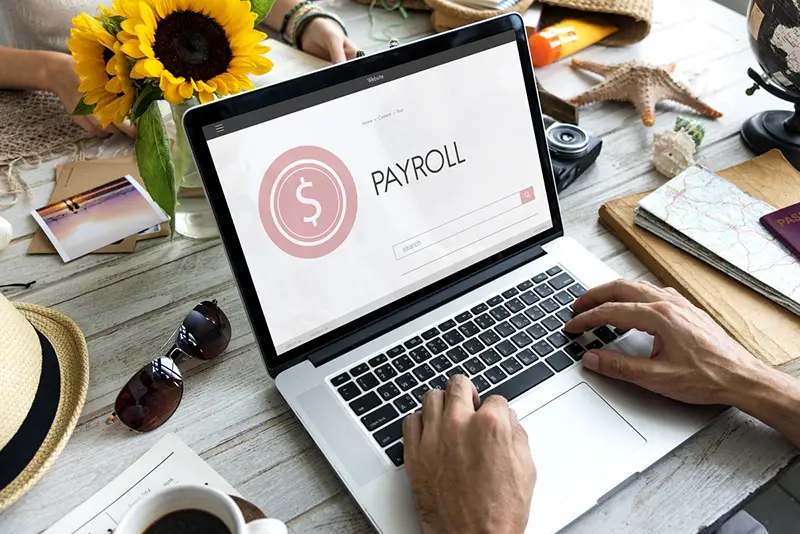 Payroll software is used by most employers around the world to pay salaries after making adjustments according to taxes, benefits and other withholdings. Payroll Softwares reduces the risk of miscalculations and reduces the burden on employers. You can find a lot of Payroll software online but selecting the best from them is a bit difficult task as they all offer different features and tools. We have tried to narrow down this list and listed some of the best payroll software of 2021.
The software included in this list is selected keeping in mind the different unique features that they offer. Make sure you read this article fully so that you can find the best payroll software for you.
6 Best Payroll Software Of 2021
With updated tech, we discovered some really useful applications includes, gaming programs, business software, and more. Payroll software not only helps to keep a record of payslips but also ensures that taxes are adjusted correctly without any errors. This way it becomes easy for the employees also to access their payslips online and see what all adjustments have been made. Here is a list of some of the top payroll software you can download. 
Square
Square is one of the most economic payroll software on this list without compromising on the features that it offers. One of the best things about Payroll is that it supports third-party financial services which means if you have square applications like square point of sale it will make labour management much easier. 
It is very cheap as compared to other payroll software, you can pay W-2 employees and contractors at 29$ per month and 5$ per worker charge per month. It includes all basic features like paying salaries deducting taxes and you can also set automated payrolls for expenses. 
Gusto
Gusto offers one of the best Payroll services you can find. It's recommended for small businesses having up to 10-15 employees, as its interface is very easy to use and has all the essential features like hiring, onboarding, managing checks of employees and automated payroll. 
Additionally, Gusto also supports integration for third-party accounting software like Freshbooks, Quickbooks and Xero accounting software. The base plan of Gusto starts at the rate of $6 per person per month with a base charge of 39$ per month. 
Rippling
Rippling is the best Payroll software for large and medium-sized businesses with more than 100 employees. It contains all payroll processing tools that you will need to make sure your employees receive their payslips on time. It is exceptionally customisable and easy to set up, also you can pay international contractors using Rippling. Just like other software on this list, Rippling also supports integration for third-party accounting software. 
Rippling's payroll service starts at 35$ per month plus 8$ per employee per month which is quite reasonable considering the features that it offers.
Zenefits
Zenefits is a cloud-based Payroll service software. It is designed for small to medium-sized businesses and is loaded with all the features like time and scheduling, third-party integrations, HR, management and performance management tools, wellbeing tools and employee engagement surveys. 
The features you get depend on which package you buy; the base plan starts with 8$ per month per employee and as you upgrade your plan you will unlock all the special features. 
Intuit Quickbooks 
Intuit Quickbooks is one the most user-friendly software on this list, you can use this software from your mobile, PC or tablet and the interface in all of them is easy. The features you can use on Quickbook includes generating automated payslips, keeping track of leaves taken by employees, managing taxes and as it is a QuickBooks software so it supports and functions all QuickBooks integrations very well.
The base plan starts with 45$ per month plus 4$ per month per employee. 
Patriot
Patriot is an overall balanced Payroll software available online. It includes all the basic features like managing payments to employees, creating automated payrolls and also with its simple interface you can keep your employee records up to date. 
It supports integration with QuickBooks software and other accounting services which is a plus point and users with the basic plan also get accounting features unlocked. 
The basic plan of Patriot starts at 10$ per month plus 4$ per employee per month which goes up to 30$ per month plus 4$ per employee per month for the plus plan.
Closure | Best Payroll Software Of 2021
Payroll software is reducing the workload of businesses for a long time and there are a ton of them available online. The most important thing to consider before purchasing a payroll service is its price and how much employee size it supports with all the features unlocked. In this blog post, we have listed some of the best Payroll software of 2021 that you can buy. 
Make sure you check out all the included Payroll service software before making your decision and if you have any queries or suggestions, let us know in the comment section down below.
You may also like: 7 Reasons You Need To Use Payroll Software For Your Business
Image source: Rawpixel.com