Click here to get this post in PDF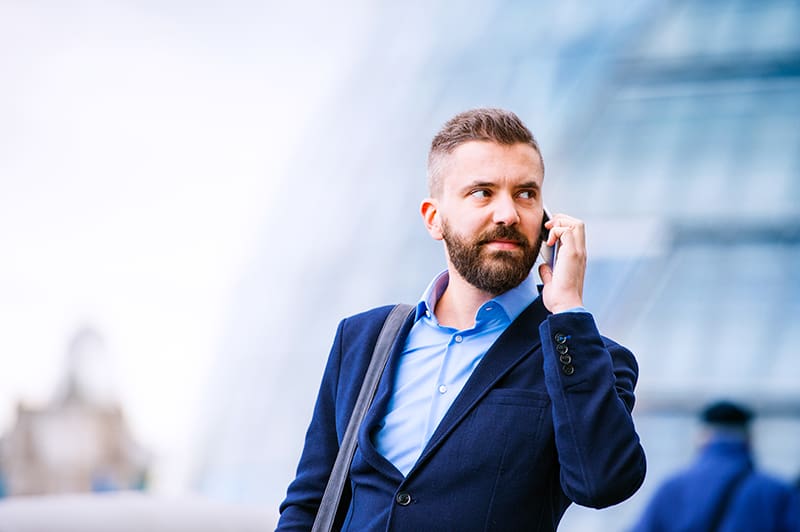 Do you understand the importance of communicating with your team while on the road? Is this something that regularly comes into play? Are you struggling to settle on a system that works for you?
Although it can be a challenge to change your ways, once you have a better communication strategy in place, everything will come together.
Note: the way you communicate with your team may not be the same as the next person. So, while you can take cues from other business professionals, you need to implement your own strategy for success.
Here are five of the better ways to stay in touch with your team while on the road:
1. Email
Although there are more options than ever before in regards to communication, email remains one of the best for people who are on the road.
With this, you can send and receive messages on the fly. Even better is the fact that you don't have to get tied down by a long phone conversation.
If you plan on communicating via email, make sure you're able to do so via your smartphone (as well as your tablet and computer).
2.
Text Messaging
This is a trend that continues to pick up steam, with a growing number of people finding that communicating via text message is the most efficient and productive way of staying in touch with their team.
The primary benefit of text messaging is the ability to communicate in real-time. Along with this, mostly everyone has a smartphone, so you never have to worry about leaving anyone out.
3.
Telephone
There are times when email and text messaging are the best ways to communicate with your team. There are also times when you need to have a personal conversation in which you can hear the other person's voice. Since you can't meet up face to face, you need to rely on the good old telephone.
With your smartphone in hand, you can make calls to anyone from anywhere in the world. This may not be something you want to do often, as it can eat away at your schedule, but you won't have a choice every now and again.
4.
Instant Messaging
This form of communication is growly quickly, with more people than ever realizing the benefits. In addition to your ability to communicate in real-time, you gain access to a variety of high powered features.
"We've tried a lot of programs but have found that Slack fits our team best," says Nate Robertson of Squareship, a video animation company. For most business needs, Slack is a go-to for quick messages and links to Trello cards.
Some instant messaging applications provide access to voice chat, video chat, file sharing, group chat, and much more.
5.
Snail Mail
It goes without saying that this isn't something you will use often, but there could come a point when it's your only option.
Maybe you find yourself on the road for an extended period of time, such as a month or longer. While you won't need to send much mail, there could come a point when it's the best way to provide your team with something they need.
If you think that snail mail will come into play when traveling, make sure you take along everything you need.
Tip: you should also book a hotel with a business center, as this gives you access to printers, paper, and anything else that could come in handy.
Final Thoughts
As you prepare for your next business trip, you'll spend a lot of time packing your clothes, equipment, and anything else you will need to remain productive along the way.
However, don't overlook the fact that you need to implement a communication strategy. This could be the difference between staying in touch with your team while you're on the road and coming up short.
Final tip: don't choose a communication strategy that only works for you. It's essential that all your team members are on the same page.
How do you communicate with your team while you're on the road? Is there anything you have found helpful? Is there anything you try to avoid while you're away from the office? Share your personal approach to communication in the comment section below. The information you provide will go a long way in helping other business professionals avoid communication issues when traveling.
About the Author

Victoria Howes is an entrepreneur, traveler, and consultant to multiple brands including Travelocity, Hotels.com, and Homeaway.