Click here to get this post in PDF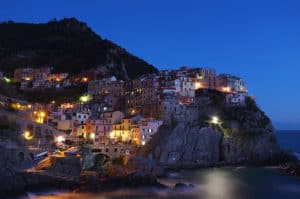 With the travel and hospitality sectors investing in content marketing 63% more than other industries, making your brand stand out from the rest is not simple.
In 2018, the digital world continues to grow, and with it comes short attention spans matched with relentless competition from other brands. As the travel industry grows, convincing audiences you're the next best thing is not an easy task.
Knowing the best way to reach your audience is vital. It's important to ensure your travel content can go the extra mile for your brand by using the right content types.
1. Blogs
With audiences frequently accessing this type of marketing, the benefits just keep coming.
Not only does this add more pages to your website (meaning there are more keywords and searches that can link to your site for search engine optimisation), it also makes you an expert in your industry through discussing industry-related topics.
Some title ideas to better explain this are 'The Top 5 Summer Destinations' or 'The Best Way to Pack your Holiday Suitcase'.
The main advantage of blogs is the building of trust and loyalty with consumers. Audiences will see you as a trusted brand that focuses on all aspects of their travel experience – not just the profits.
To increase the chances of consumers clicking your blog over competitors, provide key information when setting up the content online. When you search a term on Google, it shows the title of the page, a description and sometimes additional information such as ratings – this is called a snippet. The more information you enter that is concise and relates to the topic of the blog, the higher you will be ranked on Google – meaning  an increase in web traffic to your site.
A good snippet has the power to catapult your content to the top, so make sure as much detail as possible is used along with the best search terms consumers are likely to enter.
2. Landing Pages
Bringing attention to specific content through calls to action is a great way to communicate and get information from your audiences. Once created, the pages do all the work so you don't have to. There are two types of pages that are popular when converting users into leads:
clickthrough landing pages: a small dose of information before a final purchase decision with a call-to-action button. With the user clicking through to find out more, the likelihood of a sale rises as there is genuine interest in the product.
lead generation: a short registration form asking the user for details such as name, email and other relevant questions. This enables you to engage with your customer through their travel journey from start to finish. By using the information gathered, you can tailor newsletters, emails and ebooks to their interests.
3. Photography
A picture tells a thousand words, and rather than making users sift through lots of information, you can transform them into eye-catching infographics. Bringing in the statistics you need to emphasise your point, the format does not need to be complex.
Positioning you as a travel expert due to your knowledge, you not only engage with your audience but develop trust. To increase shareability, choose to let your creativity run free. Make sure your images are consistent with your brand in order to increase awareness.
4.User-Generated Content
With online platforms ever more popular, millions of consumers and their experiences are only a click away.
Reaching people worldwide in seconds, a great social media strategy is key when it comes to benefiting your brand. Although it is competitive, if time and effort are dedicated towards its success, the rewards are endless.
One of the main advantages of social media is the ability to build relationships directly with those who use your service. From reviews to online testimonies, it brings authenticity as it allows for your brand to be seen as positive by those that are using it. There's also the potential for huge engagement, instant brand awareness and communication.
Creating a social-media strategy that focuses on user-generated content, is a must for all travel brands looking to dominate the market.
5. Video
With YouTube the second-most-visited site after Google, it is clear that video is climbing to the top of the digital world. The secret to great travel content is persuading the consumer that they need to visit these beautiful destinations.
Through video, consumers are given an experience like no other by bringing still shots to life. By supplying a well-edited piece of content, travel brands are able to capture and hold the attention of their audience while staying compelling and attractive.
Going forward with content marketing in 2019, organising your time and putting in maximum effort is essential.
Understandably, you may decide that outside help is necessary and choose to use a travel content marketing agency to work with you. This way, you can focus on other areas while the experts deliver the results. With the information above, you can now draw up your travel content strategy with confidence!
You may also like: 5 Steps to Becoming a Travel Blogger