Click here to get this post in PDF
What people find out late about starting a new business is that it is not a get-rich-quick scheme. Things could go awry in a matter of seconds, and you always have to plan ideas and steps on how to keep the business afloat.
Entrepreneurship is an experience that so many want to go into because of its perceived glamor, but successfully getting your business off the IdeaPad and into the market space requires a lot of grit that they are not prepared for. 
For those who are serious and ready to grow, we would outline five valuable tips on how to start a small business and be successful. These would encompass all the important financial ideas you need to take, all the costs you need to prepare for, plus every other daunting decision you might be faced with.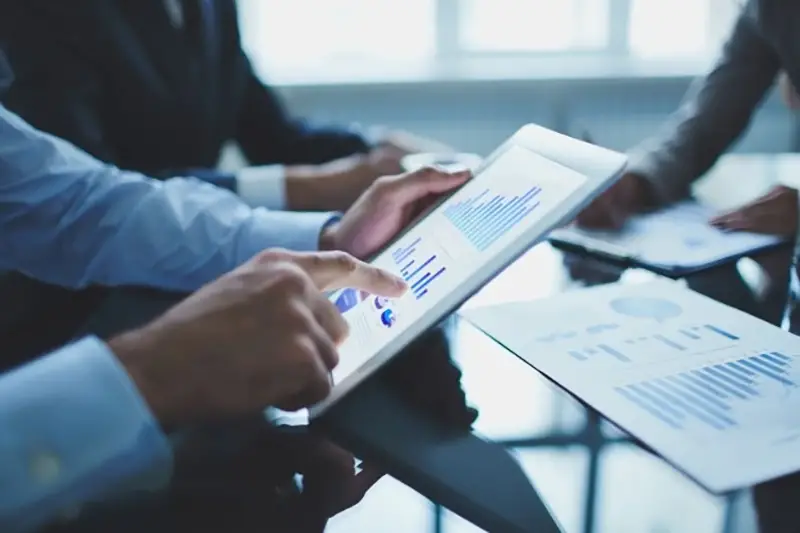 Starting your business can be hard, but with these, success is guaranteed. Let's get into it:
Patience
At one point in our lives, we have all made up a fairytale life in our head of having huge enterprises like Elon Musk and being wealthy CEOs with a chain of successful businesses. What happened to those wishes? The first barrier to overcome before you start your first business is fear. Fear of the unknown. Fear of stepping out of your comfort zone.
So many small business owners make a common mistake by comparing their new startups to already existing organizations. Doing that will only inspire a lack of confidence in your ability to develop. Bear in mind that these organizations existed long before yours and have a wide customer base, bigger profit margins, and a fatter bank account. That does not mean your own business is bad; it just means you have to be patient and trust the growth process.
It is such a popular saying that all entrepreneurs are risk-takers. However, as the owner of a new startup, you don't want to take this too literally. One simple mistake can cause the downfall of the entire business because it is still so new. Instead, take only calculated risks when necessary. Start the business on a small scale and properly nurture it until it grows into what you have always envisioned.
Don't Let Mistakes Define You
Every successful small business you see today has had several failures in the past. They are only still standing because they refused to give up and kept trying till they got it right.
It is easy to get discouraged and lose hope, especially as a new business. Maybe you didn't do adequate market research, or you released too much of a product or service and recorded a big loss. It doesn't matter! As long as you can learn from those mistakes and create a good scheme moving forward, all will be well.
By the way, it is so easy for a new company to make fatal mistakes that could lead to big losses. Most of the time, they set unrealistic expectations and expect too much from a business that is so young.
In whatever industry you find yourself in, take your growth one careful step at a time. Understand marketing and media strategy, then use it for your good.
Get Funding
Before starting a business, funding is a critical method you have to figure out. Do you plan to cover all the costs personally? Will you need to borrow from others to supplement yourself? These questions are essential, and until you have feasible answers to them, you are not ready to run a business.
If you are going to be covering all the expenses, there will be less paperwork to gloss through than if you would be getting the money from an outside source. Taking a small business loan is a great way of funding if you think your finances can not cover the entire expenses. Be careful to read the terms of this loan properly, so you're sure it's not one where you have to pay back through your teeth.
Another alternative to small business loans is investors. Investors can put in a lot of money to grow your business if they see the potential. This is why it is so paramount as an owner to perfect your elevator pitch, so you can adequately interest them when given an opportunity.
A Great Business Plan
A wonderful advantage of a business plan is that it helps you keep your goals organized and reachable. It is a method of great planning that sets you on a course for a breakthrough. Depending on the business model and size, a plan can take on many outlooks, but the key basic concepts remain the same.
They are:
●       Executive summary
●       Overview and objectives
●       Products and services
●       Opportunities
●       Sales
●       Competitive analysis
●       Operations
●       Management team
●       Financial analysis
Some will argue about the necessity of this, stating how big organizations hardly use any. As a fledgling organization, you need all the planning you can manage and what better way to do this than having all the necessary sections analyzed into a business plan.
Another crucial thing to master is how to write business letters. As your organization grows, you will have to communicate with other companies, your employees, customers, investors, and shareholders. There are several tips for writing better business letters, but the most important factors to consider when writing are to sustain clarity, tone, and objectives.
State your purpose clearly, so whoever is reading would not have to read through several words before getting the idea behind the message.
Choose A Suitable Name
This is usually the most overlooked part, and sometimes it turns out to be the biggest source of concern. Choosing a great name can have a lasting impact on your organization, and you should not carelessly deal with this.
Some are like, "It's just a name," and end up sticking to one without making adequate findings. At the end of the day, they are slammed with a huge legal case, with them having to change their name after so many years of trying to build identity. Be careful to conduct thorough trademark and internet findings before deciding on the best name for you.
Conclusion
Every big organization started from scratch. If you are careful and do your best, then there is no way you will fail. As you take advice from business sharks and other learned personnel, know how to filter what's best for you and what's not.
About the Author
This article was written by Adam Johnson, a professional writing tutor at the PapersOwl academic platform. He has worked with numerous media agencies and has served as an editor to a few brilliant books. Now, he offers amazing tutoring on business management.
You may also like: What it takes to transform from a startup to a scaleup