Click here to get this post in PDF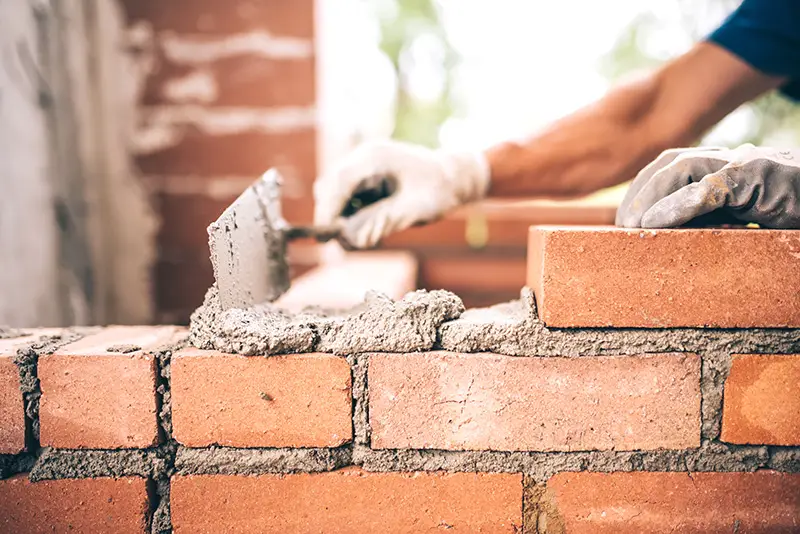 Sometimes, it can be an overwhelming task to find the right masonry for your home project. While there are several masonry contractors out there, only a few of them can produce high-quality work. To get a perfect masonry contractor, you must first understand what you want to achieve in your project. 
Understanding the type of work you want to be done is vital because each masonry specializes in a specific kind of work. After understanding your project, you need to screen all the available contractors and identify one who best suits the needs of your project.
This article walks you through some simple yet effective strategies that, when implemented, can help you identify the right masonry contractor. But, before that, you first need to understand who a masonry contractor is. Read on. 
Who Is A Masonry Contractor?
Masonry contractors are people who are professionals in the field of masonry. They're tradesmen who deal with masonry construction activities, like building or repairing structures using stones, bricks, concrete, and blocks. 
Building your house using such materials can protect your building from fire outbreaks and other natural calamities, like tornadoes and hurricanes. In addition, depending on the material used to build, masonry structures provide an elegant look for a building. And, for instance, if you want to add value to your house in Colorado Springs or give it a new look, you can consider stucco Colorado Springs. However, to get the best results, you must work with a reputable masonry contractor.
How Can You Find The Right Masonry Contractor For Your Project?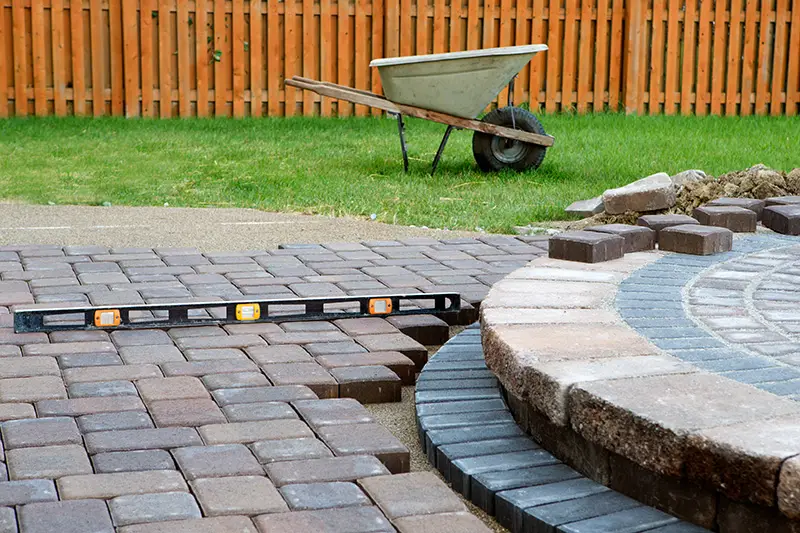 There are many strategies you can use to find a reputable masonry contractor. Some of these strategies include the following. 
1. Ask For Recommendations
Asking for recommendations is one of the easiest ways to find the best masonry contractor in the market. To get a contractor through recommendations, you can move around and try to locate the best masonry structures in your region. Once you find some masonry structures, ask the owners to recommend to you the contractor who built them.
To get the best contractor through recommendations, consider things like the cost, quality of the work, and the time the contractor could take to complete your project. Once you're satisfied, you can now contact them. 
2. Read Online Reviews
In the modern digital world, most businesses, including masonry contractors, have moved online. This means that you can meet, interview, and hire a contractor online. However, before you hire one, you may first want to know their reputation.
One of the best ways to know a contractor's reputation is by reading other customers' reviews in the comment section. Most clients are honest and will always give genuine feedback and reviews. So, if you find more positive reviews on the contractor's website, that might be the best masonry contractor to work with. If other customers found satisfaction working with your preferred contractor, then you're also most likely to be satisfied with their services. 
3. Check License And Insurance
Most countries require contractors to have a work permit and certificates in insurance. One of the most important documents a contractor should have is the workers' insurance cover.  The workers' insurance cover ensures you're not liable for damages in case a worker is hurt while working on your premises. Also, having a working permit and insurance certificates is one way of ensuring you're working with a genuine masonry contractor. 
4. Interview Multiple Contractors
Some contractors might offer good prices, but end up producing substandard work. So, rather than settling on the first contractor you meet, it would be helpful to interview more candidates and work with a contractor who can provide the best value for your money. Remember that cheap doesn't always mean the best deal; also, expensive doesn't necessarily mean the best quality. 
Also, when interviewing your candidates, be sure to check their customer service. The quality of customer service they offer to you should reflect the quality of work to expect from them. If you're not satisfied with their services after meeting them for the first time, you should consider finding another contractor. 
5. Sign A Detailed Contract
After you've carefully selected your masonry contractor, you need to put everything in writing. This is where you sign a contract with detailed information, including what exactly is to be done by your contractor, deadlines, payment schedules, and materials to be used in your construction project. 
To avoid any disruption on your project, both you and the contractor must abide by the contract terms. However, if the contractor isn't willing to sign the contract, you must worry about working with such a contractor. 
Takeaway
Working with the right masonry contractor is the best way to ensure your project is completed on time and more efficiently. It also ensures everything goes on well as planned. As you've seen above, there are many strategies you can implement to ensure you get the right masonry contractor. Some of these strategies include asking for recommendations, reading online reviews, and finding a licensed contractor. Finding the right contractor that best fits the needs of your project ensures you spend little effort to get the desired results. 
You may also like: Reasons to Hire an Electrical Contractor
Image source: stock.adobe.com