Click here to get this post in PDF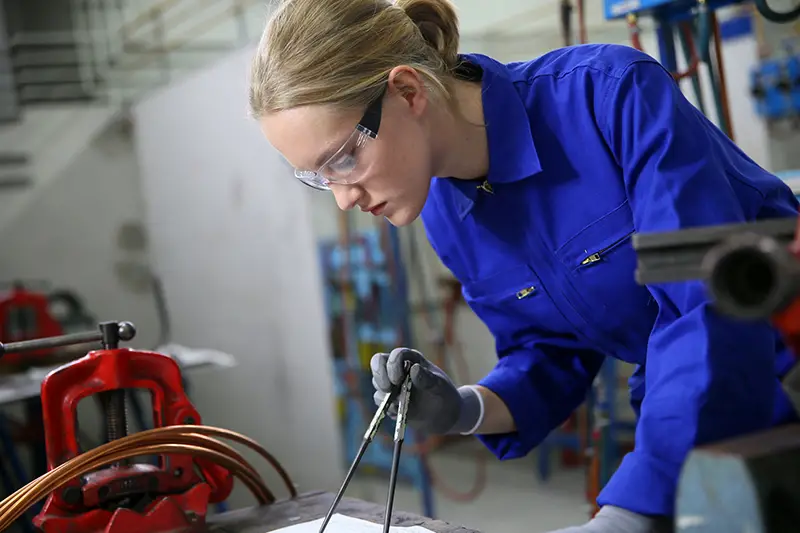 Plumbing is one of the most lucrative careers and skills to have now. It does not require any qualifications to get started and isn't even expensive, compared to other courses. One of the best things about it is that it gives you the financial and time freedom everyone craves.
You can always enrol any time and learn plumbing online from Alpha Tradesmen Academy. The most important thing to look for while choosing a school or learning institution online is to make sure that it is reputable and trusted. Here are some tips to help you;
How Long They Have Been Running
While looking for a school to enrol in, especially if it is an online school, you first want to check out how long they have been up and running. This is the only surest way to get a proven record of how successful and efficient they are. This is not to mean that new schools are not a perfect option.
But if you are looking for an academy that guarantees results then you need to see the success they have had already. It is also easier to make a decision of what you are going to choose if you have a lot of relevant information. And only schools that have been operating for a long time have that.
Reviews
Shopping for a school online is like shopping for every other thing. The only surest way to know what to expect is by going through the ratings and reviews of the product and services. See what other past clients, customers, and in this case students who've become professional are saying.
A good school should already be solidly established, build a reputation, and have many positive reviews. Not only are reviews meant to help you see where to choose, but also realize where not to choose. The one with many positive reviews is more likely to deliver better. 
Types of Training
When you hear a "plumbing course", it may sound like "everything plumbing in one basket. But that isn't the case. There are different types of training you take in plumbing. Before you choose which school to enrol in, it is important to know the different types of plumbing and then decide on which part of the field you want to work in.
You can do online research or even talk to plumbers in your local area. This will give you some great insights to realize your interests and potential. You can also consider an apprenticeship to learn more about plumbing while you are on the inside. Don't rush; take some time to think about your goals and what you really want to gain.
Time for Study
How much time you have to commit to the course is also another factor to consider. While there are better and far more important things to look at, the time factor is also important. You have to think about your personal situation when you will be able to fully commit, either day or night time, and how many classes you will be able to take at go.
Some of the factors that go into this include work if you have any, if you have to tend to kids, the agreement between you and your spouse, and more. You need to know your limits before you commit to the course. The last thing you want is to cause problems in the future or end up dropping before completion. 
Affordability
This is an obvious factor to consider before you choose a school. Being able to afford the training is an important factor. Before you decide, you first need to determine your budget. This is actually the very first step before you even start your search. When you start to shop around, you need to know how much you are working with.
You can always find some financial aid if you can't fully afford the training. Better still you can start with a more affordable plumbing training and advance later. 
You may also like: Training The Employees of The Future
Image source: Dreamstime.com