Click here to get this post in PDF
Environmental issues have long been on the mind of government institutions and civic-minded individuals, but it took a while until they became prevalent in everyday life. Once they did, people started taking the ecological ramifications of their purchases much more seriously.
This also meant that eco-friendly business could find their place in the market and become much more profitable than before. It seems like this will be the case in the years to come and starting an environmentally friendly company is one of the best business decisions you could make.
Compost picker-upper
Compost is easy to make and it could be done with waste from any household. It's also very useful if you have a garden or a small farm. However, not many homeowners make it themselves, mostly because they couldn't be bothered to.
Businesses that pick up the waste, make the compost and then sell the fertilizer back to the homeowners could make a lot of money. This is because they get paid by the city officials to pick up the waste and then again by the residents who need the compost.
Construction materials
The construction business has also changed a lot in recent years since more homeowners have started thinking about the carbon footprint of their property. This has led to the revolution in construction materials that is threatening to terminate the use of steel and concrete.
There are two main paths this industry can take. The first path implies using man-made materials that dissolve more easily and are much less harmful to the environment. The second one is related to using natural materials and trying to make future homes a part of the eco-system they are built-in.
Asbestos removal
Asbestos was a commonly used construction material in Australia from the 1940s until the 1970s, when it was discovered how harmful it is for both the residents and the environment. Undoing the dangers of this material has created a thriving asbestos removal industry.
Those who purchase an older building usually start by ordering asbestos testing from Sydney professionals in the field.  The demolition and eco-friendly removal of the waste that remains after it could be a lucrative business, especially now when new offices and apartment buildings are being built all over the city.
Energy efficiency counseling
Companies are trying to become more energy efficient. This is important for both their budgets and the environment. However, if the company is large and has a lot of services and facilities, this process could be quite complicated and take a rather long time. That's why companies are in need of energy efficiency consultants to help them streamline the process.
There are two main skills needed to establish this business and make it profitable. One is the knowledge of the appliances and energy conservation, and the other is familiarity with the tax code because these changes will also affect how the business is taxed.
Eco-fashion
This business is probably the hardest one to start on our list, but it could also be the most lucrative. Fashion products made of organic materials are in high demand. This goes beyond clothes and accessories ‒ it also applies to makeup and beauty products that don't harm the environment and aren't tested on animals.
This means that the whole process, from finding the right fabric and materials to shipping and distribution, should be done without increasing the carbon footprint. Once you have that established, all you need to do is to advertise, and you got yourself a niche. Ecoy provides a great example of how this can be done.
Eco-friendly businesses are on the rise and if you find the right market and start working on it from the ground up, you could make a very lucrative company. Stay persistent in your work and not only will your company be successful, but you will also greatly contribute to the preservation of the environment.
You may also like: Fast Fashion: The Unrested Epidemic
About the Author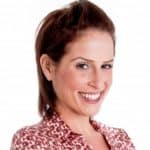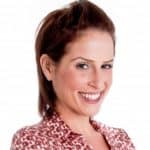 Diana Smith is a full-time mom of two beautiful girls interested in topics related to business and technology. In her free time, she enjoys exploring new low-cost advertising opportunities.