Click here to get this post in PDF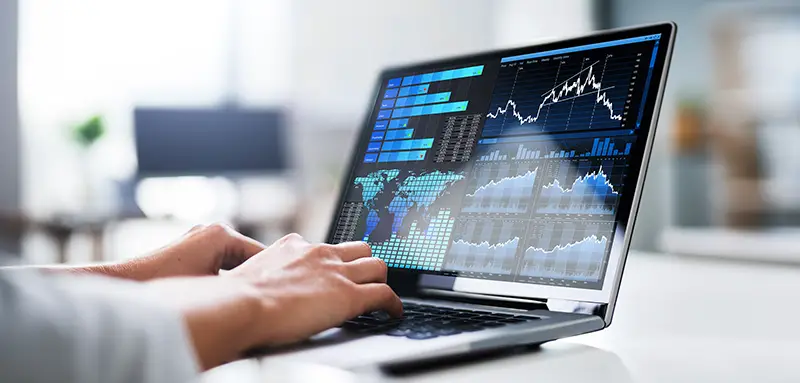 When it comes to IT, the adage "an ounce of prevention is worth a pound of cure" could not be more true. Proactive IT means taking a preventative approach to managing your company's technology needs rather than waiting for problems to occur before taking action. Proactive IT management is usually handled by a managed IT services provider (MSP), who will take care of all your IT needs on an ongoing basis.
By proactively managing your IT infrastructure, you can enjoy a wide range of benefits, including the following:
Improved performance
Proactive IT management helps ensure that your network and systems are always running at peak efficiency. In addition, regularly monitoring your IT infrastructure can determine when and where upgrades are needed to keep things running smoothly.
For instance, if you notice that your servers are starting to slow down, you can take steps to upgrade your hardware or software before the issue becomes a major problem. Or, if you find that certain applications are causing bottlenecks, you can work with your MSP to find alternatives that will improve your overall performance.
Increased security
One of the most important benefits of proactive IT management is increased security. Keeping your systems and data up to date can help defend your business from the latest security threats. Consistently monitoring your IT infrastructure for signs of trouble can also help you take action quickly if an issue does arise.
In addition, regular backups and disaster recovery planning can help ensure that your data is always safe and accessible. An MSP can help you implement these and other security measures to keep your business protected.
Reduced downtime
Downtime is expensive for any business. Besides resulting in lost productivity, downtime can also lead to lost revenue and unhappy customers. By proactively managing your IT infrastructure, you can easily avoid many of the common causes of downtime, such as hardware or software failures, power outages, and network issues. You can also take steps to ensure that your systems are always available by implementing redundant systems and components.
Significant cost savings
Another big advantage of proactive IT management is that it can save you a lot of money in the long run. By regularly maintaining your systems and catching problems early, you can avoid the need for costly repairs and replacements.
In addition, working with an MSP can help you reduce IT costs since they can usually get discounts on software and hardware. Also, proactive IT management can help you take advantage of new technology as it becomes available, which can also translate into long-term cost savings.
Happy end users
When your IT systems are running smoothly, your employees and customers will be happy. Proactive IT management can help ensure that your systems are always available when they're needed and that any issues are resolved quickly. This can lead to increased productivity, satisfaction, and loyalty from your employees and customers.
As you can see, there are many advantages to proactive IT management. If you're not already taking a proactive approach to managing your company's IT, now is the time to start. Working with a reputable MSP can help you enjoy all of these benefits and more.
You may also like: Why Automation is the Biggest Management Trend in 2022
Image source: Shutterstock.com