Click here to get this post in PDF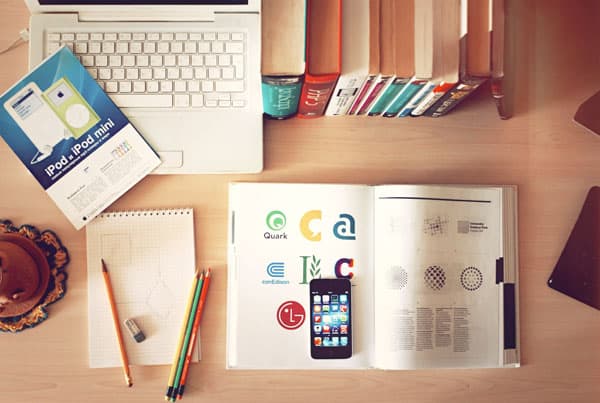 This article contains affiliate links. For more info, see disclosure.
In this age of technology, old school people still exist. Many owners of small or local businesses don't believe in or simply don't understand the effectiveness of a web home for their businesses. Their website designs are either absent or so atrocious that they immediately put off the visitors instead of attracting them towards the website.
Today, every business needs a website now, especially if the customers are present on the web which they are nowadays. If you are a business owner, you need a decent and refreshing website, the same way you need a good signboard or logo at your front door and not an ugly one. If you have no experience of this, you sould hire a B2B website designer.
Convey a Considerate Business Personality
A successful home or local business would understand the importance of conveying a thoughtful and kind image of the business, where customers are not just IDs but real persons with real names.
Specialists identify that a popular business website is the one which is welcoming and puts people first and properties second. For example, a real estate company should emphasize on humanizing the process of buying a home where people have more importance, not houses.
If your website's homepage has stories or struggles of people you have dealt with in just a few words, it sends a positive message. You can add a fan mail section and suggestion box and keep the appropriate suggestions open for everyone to show that you care about their experience.
Many businesses, especially when they are no longer small, tend to move towards more product and service oriented websites and its better if that is avoided and the human connection is prioritized.
Your Products Will be highlighted with a Harmonizing Design!
If you choose to put emphasis on selling your products through Internet, ensure your website design compliments that. An attractive and beautiful website with a beautiful imagery of products on it will impress customers and increase sales.
If you have a product belonging to a certain fashion or culture phenomenon, ensure to adjust your website according to it as well. If you are selling Game of Thrones related items – cleared of all copyrights issues of course – such as games or puzzles or your collection of theories, a website designed along similar theme will be so much more effective than a plane design.
The presentation should be clean and there should be nothing to divert the attention from the merchandise. A site like that will express organization and simplicity and it quality your customers are always after.
Consider the Tendencies of your Target Audience
A website design targeted at a certain demographic or a group of people who may be lurking there for the products is far more effective. You have a set target market and they might have some similarities, so you ought to appeal to those parallels whenever possible.
For example, if you sell sophisticated products, you can add a more expensive looking style to the design that will appeal to the people who actually buy those luxurious items. The focus should also be on educating the high-minded customers who would in their cultured tastes would look for aesthetically pleasing designs, not just in the products but also in the website design. The site would feel like the products displayed on it and would charm the right visitors.
The lesson is that if your clients feel accustomed to your website, they're more prone to browse and buy. Study who your customers are when you grow your web presence. Your web designer should be able to know this via you communication.
Make Informational Sites Fun
Some government websites are even more horrifying and terrible then small businesses. It seems that government officials don't care about the Internet. Of course, they have a disadvantage of being purely informational sites which people only access in times of trouble and rarely when they are happy and enjoying. This seems to be the problem with all the informational sites, too much text and lack of captivating styles and imagery.
You may run a small town newspaper or magazine and have a website, how to make it interesting? Well, overhauling your site according to the points mentioned above should be a good start.
Also think about the mindset of an actual user and try to map your site according to that and have someone to get feedback. If you have a small zoo or a park, make an effort to include pictures of animals or greenery or any interesting places you might find appealing. Effective use of color will also draw viewers no matter if it is text of background. Do include photos and maps. Into your site in an effortless way.
You may also like: 5 Ways to Improve Your Current Business Website
About the Author
David Park is a professional digital media marketer with a dynamic personality and skills. Producing creative writing pieces and business logo designs are his passions and he enjoys being an active part of the online world. At present, he is managing all the creative works for onelogodesign.