Click here to get this post in PDF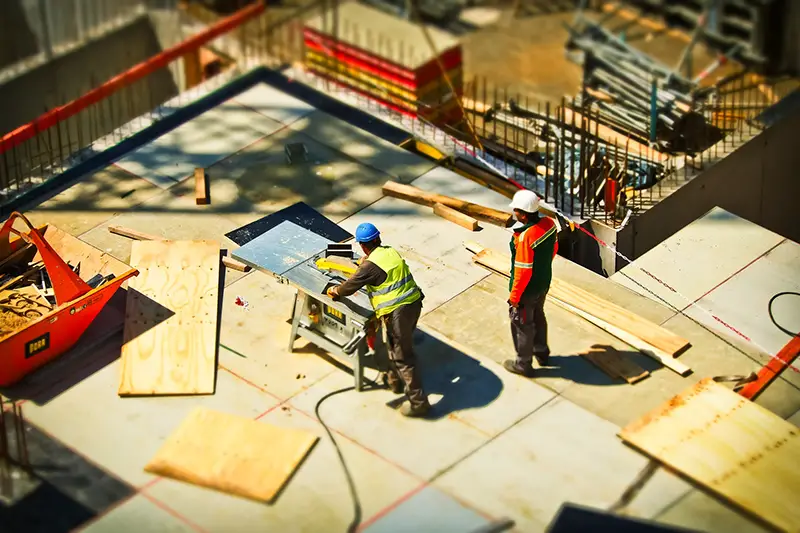 Owning a construction business can be highly lucrative once you've established yourself and your local industry. Getting to this point, though, takes a lot of work. There are also certain nuances that you'll need to be aware of in order to succeed.
Let's explore everything you should keep in mind when it comes to growing your small construction business.
1. Always Prioritize High-Quality Results
It should come as no surprise that you should always prioritize high-quality results for your construction company. Not only will this help you establish a positive reputation for your brand, but it will also greatly facilitates the acquisition of new contracts.
This is an important principle to keep in mind even during the early stages of your business when resources are limited. In contrast, negative publicity for your brand could be potentially crippling in some circumstances. It's also not impossible for a few poorly-completed projects to heavily impact your ability to find clients in the future.
2. Assemble a Strong Team
The stronger your team is for your construction company, the easier It will be for you to provide high-quality results for your clients. Unfortunately, this often isn't something that can be accomplished overnight. It sometimes takes years of vetting employees in order to assemble the perfect team. As long as you continually strive to do so, however, you will ensure that your company is on the right path.
3. Reinvest in Your Company
A common mistake that new owners of construction companies make is not reinvesting in their business once they begin generating revenue. Unfortunately, this can make scaling your company far more difficult than it would otherwise be.
Purchasing new equipment like truck cranes, for example, can increase your overall efficiency and hope you generate more money in the future. 
Although it may seem tempting to allocate this money toward other obligations, you should always reinvest into your business first. This will ensure that you build the strongest foundation for your construction business as possible.
4. Always Secure New Contracts
As we've seen with the COVID-19 pandemic, it's possible for entire industries to become disrupted overnight. This means that it's in your best interest to consistently pursue new contracts.
Even if your business has been relatively stable for an extended period of time, taking on more projects is never a poor decision. Just make sure, though, that you have the resources and manpower to complete them efficiently. 
Fortunately, you'll find that it's easier to secure new contracts after you have a substantial number of projects in your portfolio.
Building a Small Construction Business Can Seem Complicated 
But the above information will make the process far smoother. From here, you'll be able to ensure that your small construction business grows to be as successful as possible. 
Want to learn more info you should keep in mind? Be sure to explore what the rest of our blog has to offer.
You may also like: Construction Business Management: 8 Secrets to Grow a Construction Business
Image Source: Pexels.com