Click here to get this post in PDF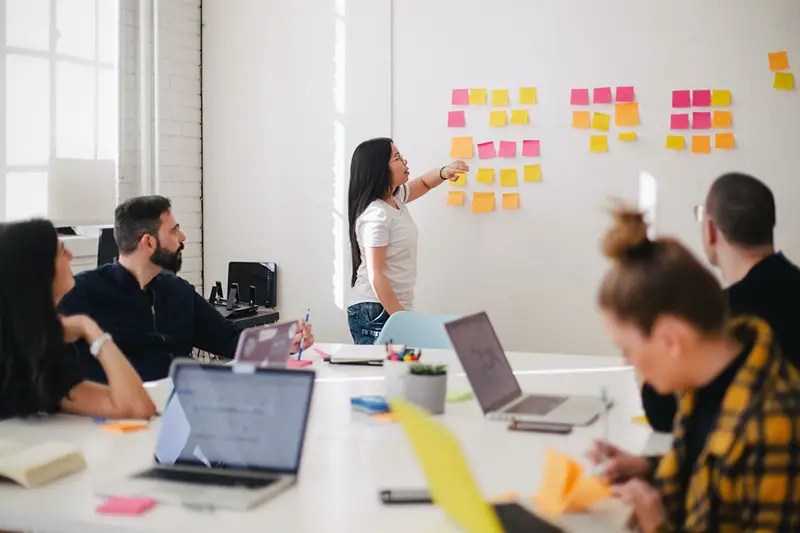 Marketing trends evolve. In many cases, they adjust with time. Either way, marketers do whatever they can to utilize the latest trends. 
Come 2022, and we will see many new marketing trends. We will also see existing trends grow bigger. Let us look into four such trends that will be big in 2022.
#1 Trade Shows Exhibits
People have been living life via Zoom calls for most of 2020. 2021 was not that different either. These people are sick of doing everything virtually and on the internet. As we enter 2022, things with the pandemic look a little better. That will give people a chance to escape their homes and go outdoors. And as long as it is safe to do so, marketers will make good use of this opportunity.
Trade show exhibits will make a comeback. You can easily rent a trade show booth and promote your services and products there. As a brand manager or marketer, you can explore many innovative designs and use custom graphics to make the booth stand out. Place hanging banners around the booth to make it more impactful. You can also choose from existing exhibit booth designs if you do not plan on getting too creative with all this.
Trade show displays will surely be a thing in 2022. People have been waiting for life to get back to normal. And as things progressively improve, we will see how desperate everyone becomes to go outdoors again. Thus, the trade show exhibits will surely impact the marketing world come 2022.
#2 Byte-Sized Content Marketing
Byte-sized content will soon take over the internet. Be it TikTok or YouTube Shorts, people these days enjoy shorter content over long-form content. That opens a new marketing opportunity for marketers. The challenge, however, is to integrate the promotional content in just 10 to 15 seconds of footage. It also makes brands and businesses think more creatively. After all, they need to squeeze a lot of information and make the videos appealing within a 15-second timeframe.
#3 Marketing in the Metaverse
Facebook – now Meta – wants Metaverse to become the next big social media platform. However, this will not be like any other social media platform that we have known till recently. Metaverse plans on creating an entire universe on its own. Using VR/AR technologies, the Metaverse will give users the chance to enter into its VR-realm. There, users can interact with one another using their avatars in 3D-rendered environments.
Metaverse will give brands and advertisers a new opportunity to promote their products and services. And they cannot just promote, but also sell them in this new virtual world that Meta has promised us. 
Nike's recent purchase of a virtual shoemaker company is the ideal example of this situation. Nike will use these virtual shoes in the Metaverse as NFTs. There, they can not only sell those virtual products but also use them as promotional materials for their real products. Like Nike, many other companies and brands are joining the hype. And as Metaverse goes mainstream, we will see more companies coming in, and running their promotions there.
#4 Influencer Marketing will Continue to Grow
Influencer marketing has been around for a while now. Come 2022, we will see this form of marketing grow bigger. More specifically, we will get to see how micro-influencers take over social media platforms. And brands will soon turn to them for running promotions and campaigns.
Micro-influencers have a more dedicated following compared to bigger influencers. So, while their reach is comparatively lesser, they can still be effective. 
The biggest opportunity brands and businesses have here is that they can appeal to different niches of people. At the same time, they can also appeal to various communities and localities.
For influencer marketing, Instagram and Facebook will be the ideal choices. These platforms have more users and better ad policies. TikTok would be a great way to run promotions too. Micro-influencers will need to be TikTok content creators for that. They can then promote brands and products in their videos. In a way, they will be creating content surrounding the business or brand that is paying them.
Brands and companies will try to latch onto as many trends as they can. Some might prove to be more effective than others. However, there is no problem in trying them all out.
You may also like: Business in the Spotlight – Effective Website Marketing
Image source: Unsplash.com