Click here to get this post in PDF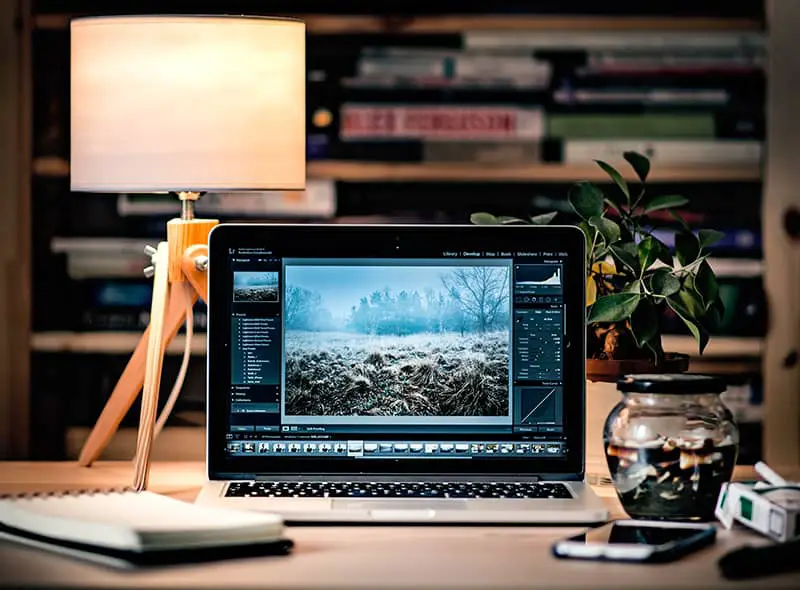 This article contains affiliate links. For more info, see disclosure.
The website redesign is one aspect that most businesses find it hard to execute. Because there is no expiry date for a design just like food items and medicines, people find it hard to know exactly when they have to go for redesigning.
Going through this blog as I discuss four of the most important factors. After going through it, you will definitely know that it's time for you to redesign your website immediately. 
1. Load Time Greater than 3 Seconds 
You need a website redesign if the loading time for your website is greater than 3 seconds. Yes, that's all it takes for a visitor to leave your website if they don't see any sign of website loading. At the same time, the fast loading on the website depends upon some other factors too. The internet bandwidth for that visitor, is one, as you will still guess that your website is taking too much time to load.
It can be termed as one of the most irritating and frustrating things for visitors waiting endlessly for a website to load. Because of the number of options, we have for any website; there is no way on earth that you can make a person wait for your website to load slowly. Think about redesigning your website from scratch, if the loading time of your website is greater than 10 seconds. For 3 to 5 seconds range, you need to go through every element present on your homepage home page that may be delaying the loading time.
The result of a survey done by Akamai states that 49% of the visitors expect a website to load within two seconds, or even less. This is the ideal time for any website, and if you can make this happen to your business portal, visitors will never leave your website before taking out its homepage.
2. Decreasing Conversion Rates 
Getting the quality leads and turning them into customers is what is the ultimate gold for any website. Decreasing conversion rates point towards manufactures in one of them is many factors, and one of them is redesigning your website. Optimize the landing page and then the home page to factors that you need to think about, and these are the two pages you definitely need to redesign. 
Think about the content strategy that you are applying on your website. Is your content taking too much space so that your web design is relegated to the back seat? Or is it the other way around and the content that must be present on your website is too low? Either way, think about how you can change the proportion for the better so that any visitor on your website will go to your content. And also appreciate the design, is it must get his attention in the first few seconds.
New design for your CTAs will work as the content and buttons related to them must be impeccable. Leave no stone unturned in making sure that you are offering the best solution to your potential customers. The text on the button or the one-liners on the banners, for example, must make visitors take notice of it rather than ignore them. 
Improving the UI/UX of your website is also critical so that you need a design that can work for you. And finally, the use of images must also be taken care of. Don't you stock images or copy images from other websites? The use of original images will make your website look authentic. 
3. Brand Values Evolve with Time
Your brand values evolve with time, just like a real person. The strategies and tactics you were using in 2015 will not work in 2020, or in 2021 that will start in just a few months. Think about what you can apply to your brand to make it a valve with time. If your website is transmitting the image of the design, dating back to several years, it will definitely put off visitors on your website.
The brand value of any product must reflect how well it is trying to attract the market. Website redesign matters greatly here so that you can change the image of your website for the better and that will definitely work for your brand as well. Your website design must represent brand values that you talk about on the website or in the videos. Everything must be aligned so that your product is highlighted rather than look subdued.   
And the design of your website must reflect changing times, so always go with the current trends and make your design and development process perfect to make your website stand out.
4. Attention-Grabbing Theme and Layout 
One big mistake by banners concerning their web design is that they don't consider a good theme and layout for their website. All the thing about web design is how some cool graphics will work for them all incorporating short videos on the landing and the homepage. The theme of your website must resonate well with your products and services.
Also, the layout must be simple and something that everyone can understand easily. The website's navigation also falls into this category so that anything you offer must be comprehended easily by your visitors. Don't make the mistake of coming up with a design that is a rehash of a famous design or just taking one bit from each website and apply it to your portal. 
Don't Copy a Design as it won't Work
Don't think that something that works for a particular business will also work for you. For example, if your tech business is based in Dubai, and you are trying to woo your audience with anything available on Apple's website, it won't work. It will not take long for your audience to understand that you have lifted Apple's design element and copied onto your website. 
If you are finding it hard to cope up with everything that I have mentioned above, you can always get some consultancy from any prominent web design company in Dubai for the best results. 
Over to you
If you think that you can add something that will be of any value to the readers of this blog, you are more than welcome. On the contrary, if you are finding anything bothering you, you can speak up, and I will try to answer your query at my earliest.
For any feedback too, please use the comments section below.
You may also like: Online learning and website creating
Image Source: Unsplash.com