Click here to get this post in PDF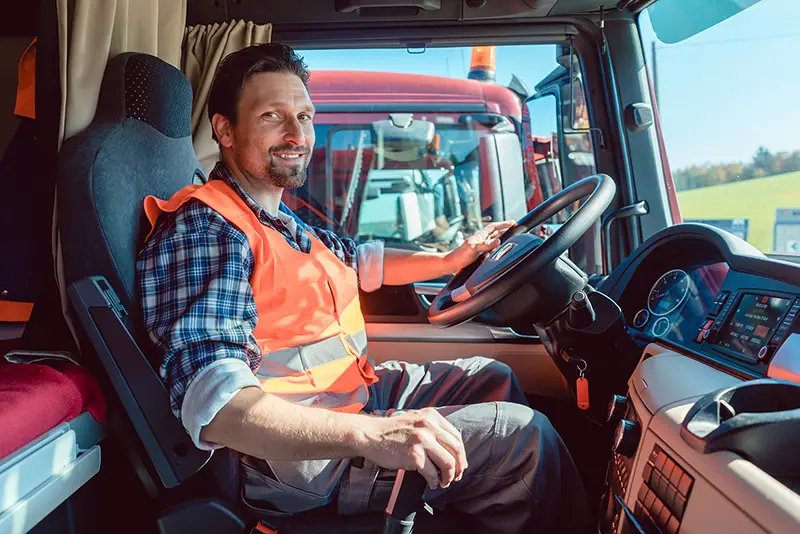 When you've been running a trucking business, you know it to be one of the most profitable kinds of business today. No matter the situation of the economy, trucks will always be needed across various industries to perform specific freight functions. So while a trucking business may have taken quite a substantial capitalization or loan requirement, with the right effort, hard work, and business strategies, you can grow your fleet to get a return on your investment faster and start enjoying your profits.
It takes a lot to scale your trucking business or fleet of operations. Remember, there's so much to lose, given the higher capitalization a trucking business needs. You wouldn't want the lack of cash flow to weaken your trucking business. Because delivery services are also now more in demand, this also brings more competition you'd need to stand out against.
As a truck operator, if you're looking for doable ways to scale your business for this year, here are three workable tips that'd come in handy:
1. Arrange For The Needed Funds
Depending on the current financial standing of your business, it's not always the case you're going to have the cash in terms of retained earnings for your business to grow. Rather, if you're like most trucking businesses that are still on the verge of expanding, you'd also need to take out a loan for this purpose.
Hence, there's the need to arrange for your needed funds. This means doing your research on the best credit institutions that could give you the necessary loan or capitalization requirement to expand your business. There are many credit institutions out there, but not all of them are alike. Some are more reputable than others, and there are those that offer more reasonable deals as regards terms of payment and interest rates.
Choosing the best option for your trucking business doesn't just give you your needed capital to grow or expand. It also allows you to find the best rates so you won't have to be stuck on a hefty debt amount in the long term.
2. Find A Network For Loads To Haul
Your trucking business won't continue to operate and grow if you don't have loads to haul. You're in the freight industry, so it's but fitting to aim to have a consistent flow of new loads to haul regularly. This is also needed to keep your truck drivers employed, so they'd continue to stick to your business and not move to another employer.
It's therefore important to continue to build your network of customers. Once you have a solid customer foundation, you can build on those relationships so these happy customers will do their part in spreading the word about the reliability of your trucking business.
With that in mind, here are workable and effective tips on how you can build networks for your trucking business:
Establish a strong online presence. Today is the social media era, and you can build strong connections with clients through your online presence on social media. After all, the social media population is consistently increasing, so this isn't a market for you to miss out on.
Attend events. Despite the strength and efficiency of social media sites and other digital marketing opportunities, you can't turn a blind eye to the effectiveness of attending events around you. This is one good way to get the word out about your business as you may find possible clients who'd take in your trucking business services for the long term.
Join truck operators' groups. Both physically and online, you may also find truck operator groups. When you do, it pays to join these groups so you can start to build your network.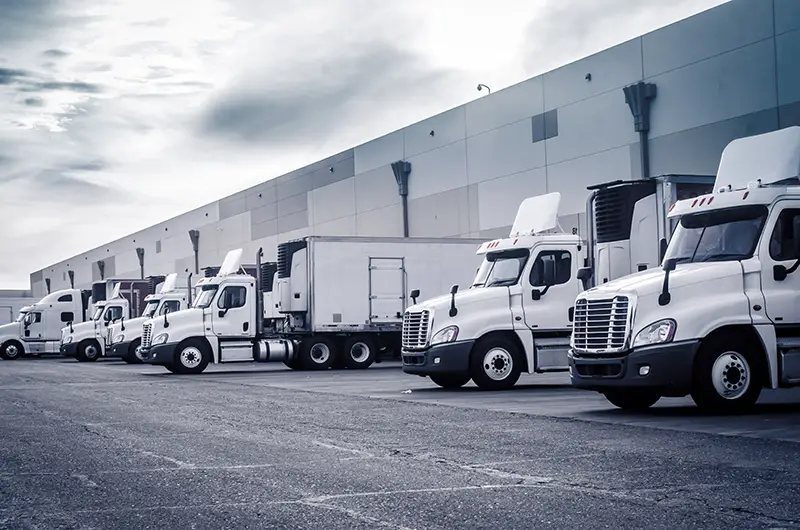 3. Reduce Operating Costs
One of the hardest ways to scale your business financially is maximizing the profits more than the expenses. If you aren't careful, your expenses may be unnecessarily high, to the point you aren't able to get the most out of the profit you should be earning. You can never foresee what will happen in the future, no matter how experienced you are in a particular industry. When you own a transportation firm, your employees are at risk of being involved in an accident on the road. These collisions can cause damage to your vehicles, injuries to your staff, and even harm other people and property, all of which can have a substantial impact on your Business. Getting commercial vehicle insurance can help you protect your business. You can look it up online or talk to the pros from Truck Writer Insurance Services to find out what truck insurance is suitable for your company's needs.
In scaling your business, it's important to browse through your financial statements. Look for any possible problem areas in your expenses so you can reduce these expenses to maximize your profit-earning potential. Specifically, try to do the following:
Look for discounts on fuel. As a trucking business, you don't have to pay full price for your fuel. Find a supplier or fuel company like PayLessforOil.com that you can have a regular contract with, and they may be willing to offer you lower rates for as long as they're the lone supplier for your fuel needs. Getting these kinds of suppliers can save you money per truck as the cost savings from not paying full price on your fuel would add up in the long run.
Study your trucks' route. If it has been long since you've last studied your trucks' route, now's a good time to review this and see if every route your trucks take is the most efficient way. A good upgrade to have is a GPS installed on each truck so your drivers can be guided through the fastest routes for every delivery. The lesser the distance you have to travel with your truck, the better. This means your truck drivers can cover more deliveries in a day, and your fuel expense will also be significantly reduced.
Change your tires to newer ones. Old tires can use up more fuel expenses as they have to exert more effort to run smoothly. Ask your truck supplier or manufacturer about the optimum period when you should regularly replace your tires to ensure they're in top condition.
Conclusion
Since a trucking business, being one of the most common freight options, is an essential business, it's no surprise there's profit to be made in this industry. But this isn't to say that you can relax a little bit with your effort and not aim to scale or grow your business. On the contrary, doing so is very important so you can stay above the competition. If not, other truck operators would have already grown while you're still stuck where you used to be many years back. 
Growing your trucking business may seem like a lot of effort. But when the returns come in, you'd realize they're all worth it. The tips above could help you in that pursuit.
You may also like: How to Start Your Own Trucking Fleet
Image source: AdobeStock