Click here to get this post in PDF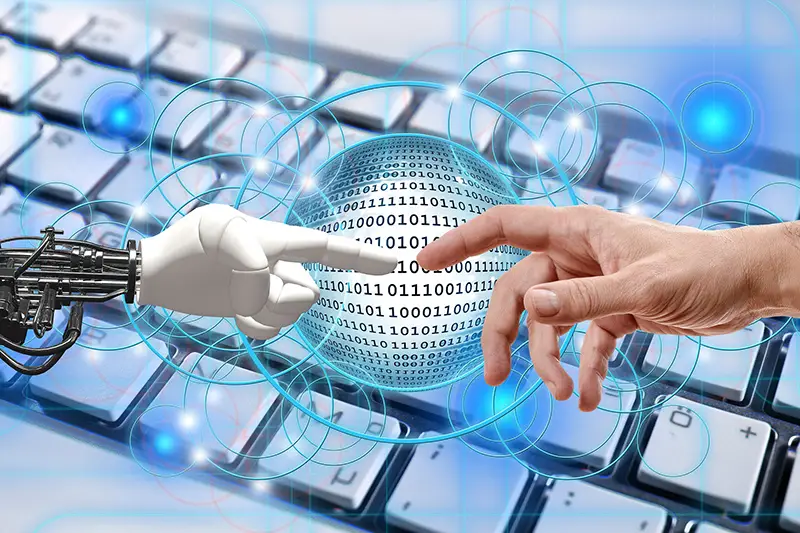 Lead follow-up can be a difficult and time sensitive process. In the best-case scenario, you'd be able to have an intimate conversation with every lead so that you could understand where they all individually stand in their buying journey. By personalizing these leads and creating relationships with them, you will be able to deliver information that could potentially move them down the funnel and continue to communicate with them until they are ready to make a purchase.

But in the real world, things are not so simple. When leads fail to convert to customers, marketing and sales teams are left scratching their heads and wondering if their lead engagement process is broken. That's where martech tools like Exceed.ai can help.
On top of the nuances of consumer decision making, not all companies have the capacity to follow-up, engage, schedule meetings, and build relationships at scale. What adds to the disappointment is the frustration that comes when leads do not convert even after you invested massive amounts of time and energy on them. 
John Steinert, CMO at Tech Target – a company which offers marketing intelligence and data services – shared his thoughts on lead engagement processes, "whether initial engagement is achieved via marketing or sales outreach, light interactions thereafter create a real execution challenge.
If the prospect is open to hearing more, but not ready for a big meeting, they don't easily fit into the sales workflow and standard marketing nurture is probably too intermittent and impersonal to keep you in the front of the prospect's consciousness. 
Teams need a way to execute light touches, pings, that keep them relatively top of mind but don't ask a lot of the recipient (and don't require much work on the sender side). Done well, I see it as somewhat analogous to a periodic text message you might get from a friend."
Without AI Assistants, You Lose Massive Amounts of Potential Leads 
Most lead engagement processes often start with an automated email chain, but the hope for every sales rep is that leads will become interested in moving to a manual conversation. The problem that arises is that leads often hesitate and delay in answering qualifying questions or furthering the conversation on a call with a representative. This leads to a stockpile of sales opportunities that may often go nowhere and end up overwhelming sales development reps (SDR). Because of these challenges that SDRs face, 71% of qualified leads are never followed up with.
Unqualified Leads Eat Up Sales Reps' Precious Time
According to Oracle Research, 75% of reps' time is wasted on unqualified leads. A large portion of early email interactions are often unsuccessful in capturing interest and attention. It's possible that your reps are spending precious time on repetitive, time consuming tasks like e-mail procedures and box-ticking. Although they seem like menial tasks that do not take much time in the short run, they add up like a thousand cuts in the long run. Time spent on such mundane tasks could better be spent on productive sales conversations. Since response time is an incredibly important factor in moving a lead down the funnel, optimizing your pipeline to reduce the amount of tedious and repetitive tasks your reps must complete will help them engage in more productive activities.
Customers Don't Like To Wait 
Not responding on time could be the differentiator between someone purchasing and walking away. A study showed that if you take 10 minutes to reply to a lead, your chances of them completing a transaction decreases by a whopping 80%, compared to responses within 5 minutes. This gives your competitors an opportunity to engage with disappointed leads and close deals. 
Giving customers what they want and when they want it can only serve your business positively, but humans can only do so much. When sales reps are tied up with day-to-day administrative tasks and are unable to focus on more productive activities, they will not prioritize answering questions with potentially unqualified leads. These unqualified leads may actually have had important qualifying questions, but SDRs could have been overwhelmed and unable to accommodate them. 
Erik Sunset, VP of Marketing at Medusind, emphasizes the importance of swift response times to his team: "Speed to interaction is critical.  Regardless of lead source (paid search/social, website, lead vendors), your response to a new lead needs to be instant.  You need to have the mentality that a given lead filled out a form or requested more information because they want to buy something – and you have to be there to help them through the rest of the process."
Automating Repetitive Tasks With AI Will Transform Your Lead Qualification Process
Now that some of the issues that sales reps face with lead engagement have been laid out, we can imagine an ideal world where these issues are no longer impediments. Imagine you could address inquiries and questions from every lead, hold personal conversations which could develop deeper relationships, and follow-up persistently to see which leads are qualified and ready for a conversation with sales reps. 
With Exceed.AI, the ideal world can become reality and help your lead engagement process become seamless and streamlined. With an AI-Powered Intelligent Virtual Sales Development Rep, you could offload the dreaded and time-consuming tasks of following-up, qualifying leads, nurturing, and scheduling meetings on your reps' calendars. Think of it as a partner who will help bring out the best in you, who will help you achieve better outcomes and become more efficient. 
All AI-generated responses are personalized and relevant, so each lead feels as if they're talking to a real sales rep and not an unsophisticated chatbot. The AI SDR understands when a human interaction needs to take place and can direct leads to a sales rep who can take over the conversation. 
Learn more about how AI and automation can help your company save time, focus time and energy on revenue generating activities, and remove tedious and repetitive tasks off your sales rep's workload here.
You may also like: How To Track And Validate Website Sales Leads By Marketing Channel
Image source: Pixabay.com