Click here to get this post in PDF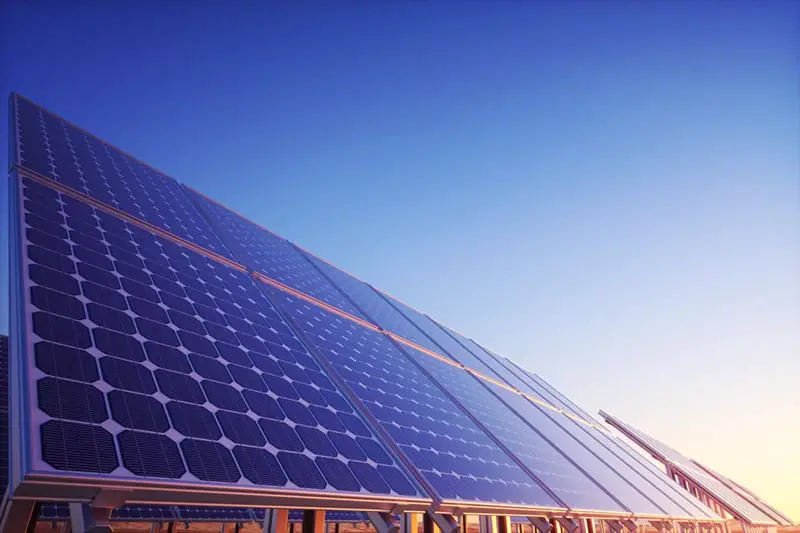 Did you know that the solar industry is worth $17 billion? 
You may know that the solar industry is generating a lot of money, and you might want to start a business that has something to do with solar. However, you may not know which part of the industry will be a good fit for you. 
Below we'll cover three solar business ideas that you might want to look into. If you want to benefit from the growth of the solar industry, these business ideas will help you get your piece of the pie. 
Let's begin!
1. Solar Panel Installation Company
Perhaps the most obvious business you can start in this industry is a solar panel installation company. 
If you like the idea of starting an installation company, see if your state offers any incentives for people that want to install solar panels. That's because you can promote these incentives when marketing your installation company. 
You may also want to niche down your solar panel installation company so that it's easier for you to attract clients. For example, you may only offer installations to businesses and not homeowners. You can also look at how other solar firms handle solar panel installation. On solarenergyhub.com, you may browse a list of the top US solar companies for your reference.
2. Sell Solar Panel Products
If you've always wanted to open an eCommerce store, you might want to consider opening an online store that sells solar panel products. 
Such products might include solar flood lights or even solar-powered phone chargers. 
That said, your eCommerce store will have a higher chance of succeeding if you can sell 'original products.'
Following this, you might want to conduct some research so you can learn more about the kinds of solar products that people want. 
Once you've gathered enough data, you should have some innovative product ideas. Then, you just need to reach out to a manufacturer so that you can start the product development process. 
3. Solar Panel Cleaning Company
If you don't like the idea of installing solar panels, you may instead want to open a business that cleans solar panels. 
This kind of business offers a vital service as the efficiency of a solar panel is often limited by how clean the solar panel is.
If you're going to start a business like this, you might want to partner with companies that offer solar panel installation services. In doing so, you may be able to provide an aftercare service for those that have invested in solar panels.
Will You Act on These Solar Business Ideas? 
After reading about these solar business ideas, you should have some insight into how you can make a living from the solar industry.
Of course, the solar industry is massive, so the ideas we've covered above aren't exhaustive. There are plenty more ideas out there, and if you don't like the ideas in this post, you'll probably find a better one if you do a bit more research. 
In any case, the most important thing is that you eventually settle on an idea. If you spend too much time looking for the perfect concept, you may miss out as the industry grows without you. 
Did you find this post helpful? If you did, make sure you check out some of the other content on our site!
Also read: Tips to Consider Before Diving Into the Solar Panel Installation Business