Click here to get this post in PDF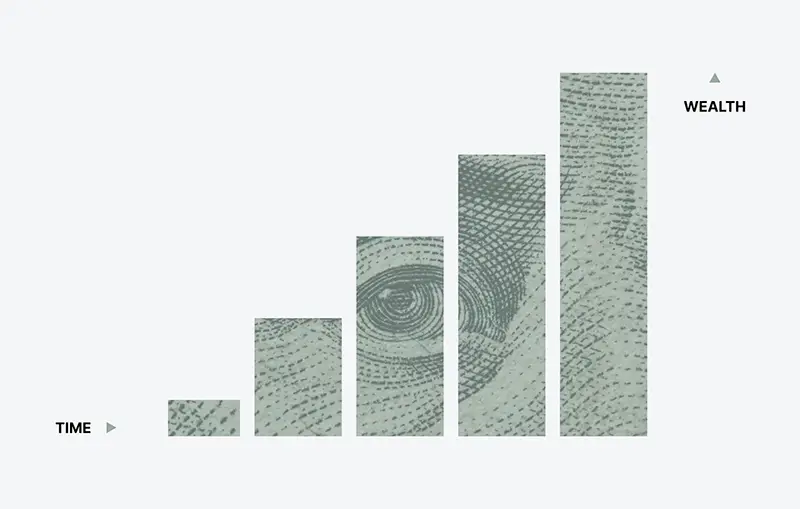 Building a reservoir of capital sounds like a daunting task, but it's actually far easier than one might think. Building wealth for the long term starts today, and it requires a commitment to a long-term vision. However, this can be accomplished by anyone with a job and a dream. No matter your financial situation today, you can create lasting wealth with a little planning and determination.
Don't discount the "human aspects of business."
Take a page from companies like JLL Capital Markets and Alastair Barnes; the firm's approach embraces "the human side of business, which makes us better at delving into the business side of business." Understanding the monumental importance of human connection in the pursuit of business or investment opportunities is one of the greatest secrets of building long-lasting wealth.
Good people are the greatest asset a business can accumulate, so if you're seeking your fortunes as a small business owner, making sure you take care of your team should be a high priority for you. Investing in people starts with small things like great benefits and team-building exercises. Valuing each of your employees no matter how large or small a role they play, goes a long way in creating a team that wins together.
Plan for the long term.
Building wealth takes long term vision. Profits in a single year can create more opportunities, but it's just that, an opportunity for future success. In order to create true wealth, you need to continually capitalize on each of these opportunities, and minimize loss during times of hardship. This requires a long-term vision and a plan to go along with it. Understanding your strengths and weaknesses and then sizing them up against market conditions or investment outlook over the two, five, or ten-year terms is essential for creating growth that will continue to perform – even during a down market or rough year of business.
Planning for the long term means diversifying your offerings or holdings. An investment portfolio is only as strong as its average, so minimizing weak links goes a long way to creating a profit-building apparatus that will continue to see healthy returns long into the future. This means diversification. Holding all your capital in tech stocks may provide explosive growth this year or next, but in 1995, the dot-com bubble ensured that overbought tech holdings dragged portfolios down severely for years. Many investors seek real estate and physical commodities like artwork or classic cars in order to lock in the potential for commodity value growth in highly liquid assets that can be sold for a major profit later on.
Always be on the lookout for your next opportunity.
Be on the lookout for companies such as Yieldstreet, a platform for analyzing alternative opportunities like commercial real estate or rare wine assets. Yieldstreet complaints revolve primarily around overleveraging, so ensuring a healthy balance is always important. A balanced portfolio that utilizes alternatives from the traditional stock routes is a fantastic way to supercharge your holdings, and overall wealth. Often, adding holdings that are not linked to stock fluctuations can protect your investments in the event of a market correction or long-term bear movement that sends stocks shuddering.
No matter your industry or interest, there is a way to leverage capital in order to take advantage of high worth sections of the commodity or sector. Investing in the things you know best is often a great way to utilize your specific knowledge as well. If you're a comic collector, for instance, an eye for rarities or untouched mint copies would help you pick out ultra-valuable items that most investors would simply overlook. Understanding the value of diamonds in the rough, whether people or commodities, can net incredible profits over the long term to discerning investors.
You may also like: Asset Protection 101: 7 Key Steps to Protect Your Wealth and Assets
Image source: Unsplash.com