Click here to get this post in PDF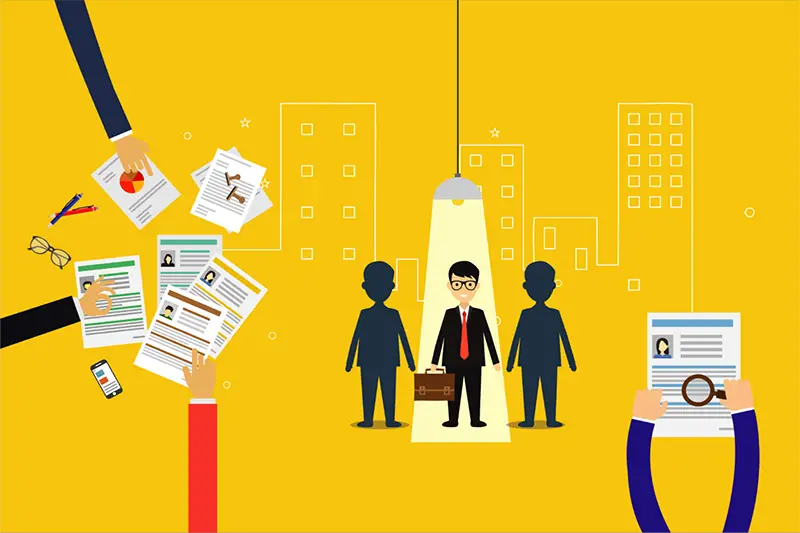 You should hire someone when you need to hire someone. More than 650,000 Americans work as recruiters. 
You may think that that number is excessive. You know that recruiters help fill job positions, and that is the truth about them. But that's only part of the truth. 
What does a recruiter do? What are some important skills that they should have? What exactly happens when a company recruits for a position? 
Answer these questions and you can enrich your understanding of human resources and job applications. Here is your quick guide. 
Recruiter Tasks 
A recruiter fills important jobs at companies. They are sometimes called "an executive recruiter," focusing on filling high-level jobs for major corporations. But you can work as a recruiter for middle managers and less important positions. 
Recruiting companies staff themselves with trained recruiters. A corporation can hire the company, and they will send a recruiter to them. A corporation can also hire an independent operator for its operations. 
A recruiter's main job is to facilitate the hiring process. Because hiring processes overlap with public relations and marketing, they may help in those departments too. But executive search firms focus on recruiting applicants and filling corporate positions. 
A good professional will have several skills. They will be good at communicating, both in writing and through speech. They will handle phone calls, including cold calls. 
They will facilitate sales interactions. They will recruit clients and convince applicants to fill specified positions. They will also network, looking for different contacts and businesses. 
How to Recruit 
One way to look at what a recruiter does is to see how companies recruit talent. Many companies engage in a long-term strategy called talent acquisition.
They project their needs several months in advance, then they find people that will meet those needs. At this stage, the corporation may turn to a search firm.
The firm begins its work by connecting the corporation to potential candidates. The company can reach out to them, or they can file their information away. 
When the company is ready to post an open position, they do so. They can ask for applicants through LinkedIn and job websites while using their firm. The firm will continue to refer candidates to the company. 
As applicants send in their materials, the firm will sort through their applications. They will find a group that should receive interviews. They can conduct the interviews, or the company can. 
Once a round of interviews is done, a few applicants will be selected for the next stage. They will receive another round of interviews, which can continue until one applicant emerges as the best. The company will extend an offer to them, and they may accept. 
So, What Does a Recruiter Do? 
Recruiters shouldn't be a mystery. What does a recruiter do? They fill essential job positions, namely on the corporate level. 
What are some important skills for recruiters? They must be great communicators and strong salespeople. They must know how to make cold calls and connect to major companies. 
How does the recruiting process work? It begins with long-term strategizing, then applicant outreach. A recruiting firm can sort through materials and find good candidates for interviews. 
Advance your business by understanding good practices. Follow our coverage for more guides on corporate practices.  
You may also like: 6 Recruitment Tips For Finding The Top Candidates