Click here to get this post in PDF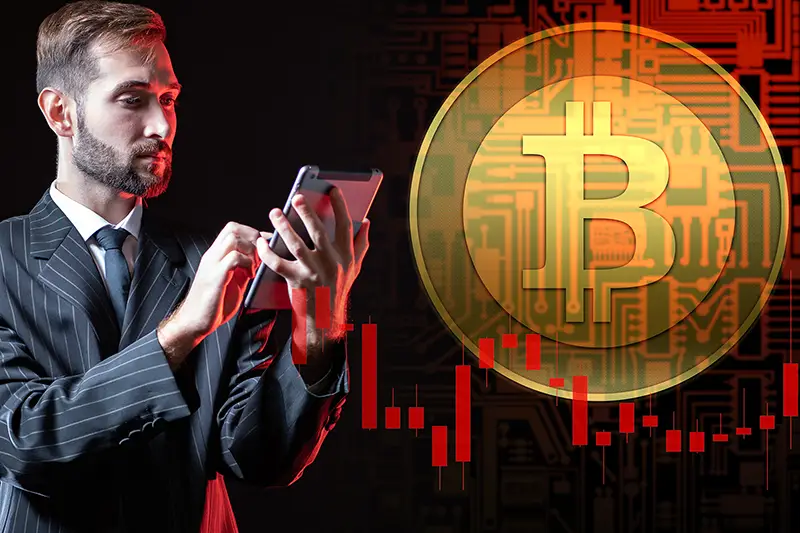 Today many people have started investing in cryptocurrencies. It is a digital currency, starting a business with it can be a bit risky. Of course, the trader is earning a lot of money. Many people are unable to invest in real money because of its high risk. Buying or selling such digital currency is illegal in some countries. If you want to invest in it or are planning to invest in it, you will need to be aware of the risks ahead of it. Digital currencies are of various types and their price fluctuates according to a situation. Different aspects of virtual currencies have to be taken into account before their buying or sale.
Market Price Fluctuation
Cryptocurrency rates continue to fluctuate continuously. The price graph must be reviewed and the expected hike or fall analysed. It's easier to keep an eye on market trends so you don't suffer any major losses. You can start with tiny investments if you are unsure whether to invest a large sum. In the long run, it will allow you to make tremendous profits, but you will need enough patience to wait for your turn.
Hacking and theft problems 
There will always be the possibilities of hacking and theft in crypto transactions. For a person who is expert in hacking, it will be easy for him to steal your money and information. In previous years, due to hacking, many major corporations and people lost their savings.  Exchange network networks are more vulnerable to hacking, so if you invest in cryptocurrencies, you need to take care of them. Study for solutions that will secure and protect your wallet. If you are interested in bitcoin trading you can open a free account 
Fraud 
Many transactions are fraud, and many people get swept up in it. For individuals who are involved in virtual currency, there is a high-security risk. Because of the manipulative nature of the crypto industry, people are afraid to make investments.
No Regulations
As cryptocurrency is a decentralised currency, there is no control of any central body on it. When it is conducted from one source to another, there is no fee. These crypto-assets are illegal in many countries, and therefore, not many people can use that money. 
Authority cannot take any actions if the trader faces any loss. Without complaining to others, you have to bear the loss on your own. You are, therefore, investing in your risk. For this kind of investment, you cannot rely on financial institutions because they neither issue the currency nor handle it.
New technology 
It's been a decade since this currency was introduced in the market. Technologies like this take time to build trust in the minds of people. People are attracted to trustworthy technologies. Always keep an eye on others, check whether they are investing or not in a particular technology. If you consider that the future of the industry exists, you will welcome and develop the latest technology.
Financial Loss
With the expectation that they can sell it later at a reasonable price, many people concentrate on purchasing crypto-assets like Bitcoin. Yet no one can portray the currency's unpredictability. If the price falls, there is quite a risk of losing cash. If the individual consistently buys the assets and does not sell them, a trader may incur financial losses. 
You have to decide the correct time to properly invest your money. Nobody wants to suffer economic losses and get nothing out of their investment. Make sure that you verify what you are doing and that the consequences of your decisions are decided.
Withholding of blocks
Virtual currencies are obtained by solving the typical mathematical equations and blocks throughout bitcoin mining. The creation of the block in the crypto exchange is done online. Blocks are easily mined by mining pools because they possess the quality of solving complex equations. In the end, null sums are left to other users. For all of the investors and fair miners in the network, it is a big loss.
Neither currency nor commodity
If we define both concepts, i.e., currency and product, then it implies that regulated products are addressed. Fiat currency is all controlled and managed by the central government. 
Investing in this thing seems futile as individuals have no control over it. If you do that, then you lose your company and your life. This secret danger is easier to realise so that you do not get lost in it.
Final words
A person has to face lots of risks if he is investing in cryptocurrency. Many individuals are unaware of the hidden hazards that will impact them in their future lives. A trader can suffer a financial loss or be hacked or robbed by the account. 
People are investing in it because of certain advantages, but hazards need to be considered to avoid some kind of loss.
You may also like: Is It Safe To Invest In Bitcoin? Read The Significant Details Here!
Image Source: Shutterstock.com