Click here to get this post in PDF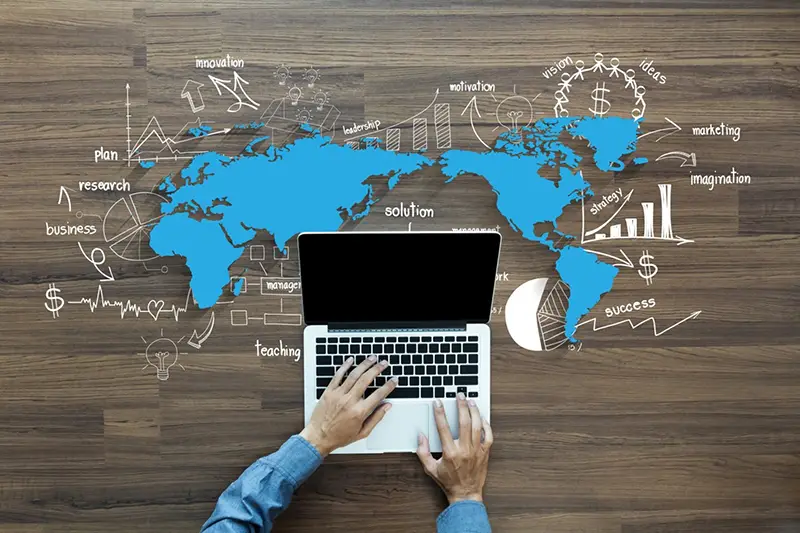 This article contains affiliate links. For more info, see disclosure.
Studies show that 51% of the traffic on B2B and B2C websites comes from organic search. 
What does this mean? How can you capitalize on half of your clients finding you through an organic search? What steps can you be taking to increase the likelihood of them landing on your website?
Search Engine Optimization, commonly called SEO, is one way to increase the likelihood of customers visiting your website after using a search engine.
Keep reading to learn more about how website SEO is important for businesses:
Website Traffic
SEO is important because it affects the amount of website traffic your business will get. The goal is to get qualified leads visiting your website. Not only does this increase the chance of them working with you but it can also give you better insight into who your customers are.
Given that organic results produce the most website traffic, it is important to rank high in the search results. By being at the top, your business will be commanding a lot more credibility than the ones listed below.
Look at Your Competition
Open Google and type in your industry along with your location. Hit enter and see what results are generated. What companies are ranking the highest in the search?
The top search results are your competition because when organically searching for your product or service in that area, they are who potential customers will see first. Look at their content and try to find things that they are doing differently. Taking note of these ideas can help get you started on your own SEO strategy.
It's also important to note that in an effort to stand out from your competition you will need to approach SEO with different ideas and strategies to climb in the rankings.
Website SEO and Marketing
Think of website SEO as complimenting your current marketing strategies. The content created for SEO purposes has the same goal of driving customers to your business. 
When planning the content for these areas of your business, they can complement each other. For example, a blog post with great SEO can be shared on LinkedIn. This combines the social marketing side with it and repurposes your SEO content to serve as social content with the same goal.
Quality Leads
How do you get these quality leads? Is your business capable of dedicating time to SEO?
A common approach is to outsource SEO services to professionals that already know what works in the SEO space and can accelerate the growth of your SEO approach. This is a benefit because you can get the quality leads you are looking for without having to hire and train additional employees on an SEO strategy for your business. 
Get Started Today
Now that you have read more about website SEO, you can start implementing these strategies today. Start by thinking of keywords that describe your business and that would be commonly searched by clients. Check out our website for more informational articles like this one. 
You may also like: Current Top Trends to Amp Your SEO Performance
Image source: stock.adobe.com