Click here to get this post in PDF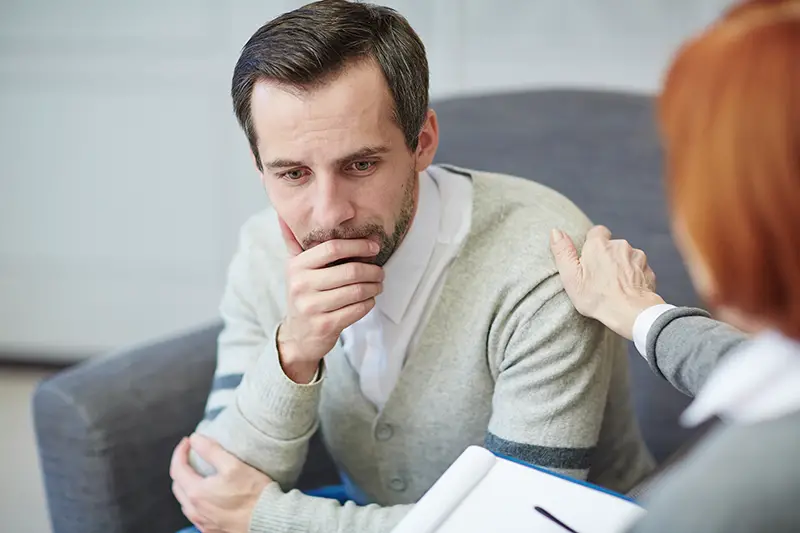 With the current pandemic, plus everyday struggles at work or at home, some of us may experience a mental breakdown. This could make us less productive or increase our absences at work and compromise other responsibilities that we have in life. You may think you can fight the stresses through sleeping or isolation; however, it can get worse when not given the right attention. At this point, you may need to consult a psychotherapist. But how will you find the perfect therapist? Here are the top characteristics you should look for in a good psychotherapist:
1. Approachable and friendly
Of course, you wouldn't want to open up with someone who looks grumpy and not interested in talking to you. Expressing yourself can make you feel strange and nervous, and a good therapist should help you feel comfortable to share your thoughts and emotions. Beverly Hills therapists should know how to start a conversation, break the ice, and build rapport with their clients. A welcoming vibe from your therapist can go a long way in making you feel better throughout each therapy session. 
2. Authentic
A good therapist should make themselves vulnerable, not perfect. In this way, their client will feel that they are talking to a human, not a robot. Sometimes, however, a more serious approach is needed, which is where psychologists come in to play. If you're looking for a psychologist near you, read this article from BetterHelp.com.
3. Reliable
Remember that you are trying to open up something personal to your therapist, and another way to spot a good therapist is through their reliability. If someone has a bad reputation for keeping their clients' confidential information, turn down this therapist and look for the one with good reviews. A reliable therapist could also be determined through their consistency and humility.
4. Respects boundaries
Another sign of a good psychotherapist can be seen by how they deal with clients who limit the thoughts that they share. They should not be insulting or putting pressure on them to open up. While it will be helpful for them to know some details, not knowing everything will not hinder them in being effective therapists. Performing therapy sessions is their main job and not to investigate everything about people's lives.
5. Empathetic
A good therapist is someone who knows how to listen to their clients while being able to connect with them. While communication is a two-way process, they must be more prepared in listening than talking about their opinions. Interrupting and judging a client is a no-no. Instead, they should have a sense of respect and empathy towards you. 
6. Keen observer
While talking to their clients, a psychotherapist will observe and let you know any expressions, gestures, and mannerisms that you may or may not be conscious of doing. This could help them identify the right therapy session that you need, as well as letting you know yourself deeper and from a different perspective. 
7. Learns continuously
A good psychotherapist must take time for research and new treatment discoveries. While keeping up with the traditional is good, having the passion to learn continuously will develop their career expertise resulting in an increase of positive feedback from their clients.
Other things to consider in consulting a good therapist:
For in-person therapy
They should have a private space for counseling and therapy sessions. This is to protect your privacy as their client and keep everything as confidential as possible. A secluded and soundproof room is a must-have for every psychotherapy professional.
They should show interest while listening to you and maintain regular eye-contact with their client.
They shouldn't allow interruptions during counseling and therapy sessions. Other staff should be aware of ongoing sessions and must not entertain phone calls and other distractions.
For online or virtual therapy
They should prefer a video instead of audio-based sessions. This is to show that they are attentive and focused on the client's concerns. 
They should also provide a private space and noise-cancellation background during the session. 
For text therapy
Trained professionals should reply to clients as quickly as possible. 
They should maintain a consistent tone when talking to them. 
They should avoid using shortcuts or abbreviations when talking to clients.
All in all, a good therapist should deliver results for clients. Therapy sessions usually occur once a week and a good therapist should be able to monitor your progress and let you know about it. This will allow you to identify if the therapist has a genuine care for your mental health and motivate you to do the best that you can until you fully recover. Apart from working their way to becoming a well-known professional in their career ladder, they should always prioritize making their clients overcome their mental struggles and becoming the best versions of themselves.
You may also like: 5 Qualities of an Effective Therapist
Image Source: Shutterstock.com