Click here to get this post in PDF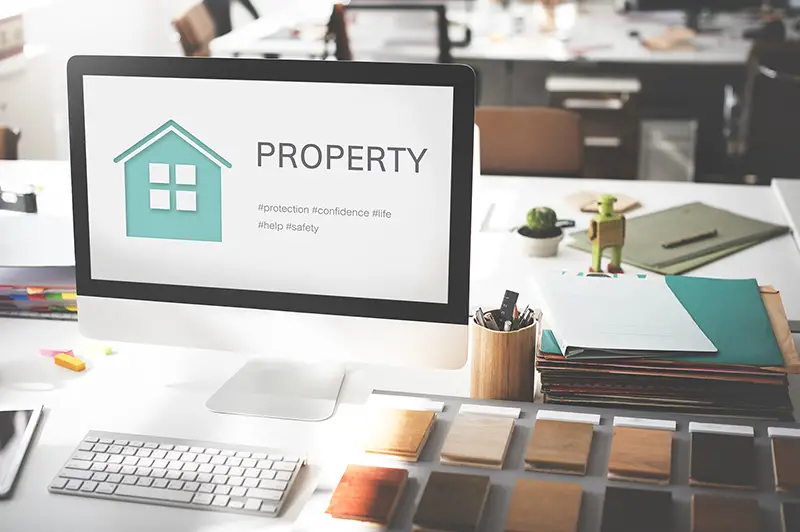 As a real estate agent, you need a website to spread the word about your business and reach out to new prospects. The best real estate websites ought to have an easy-to-navigate layout to provide clients with the information they're looking for. Besides attracting leads and converting them to buyers, a website can help you to increase the engagement and lead to more repeat business.
The following are the benefits of having a real estate website:
Strengthen Your Online Presence
A strong online presence allows real estate agents to build their brand and cultivate the integrity they need to attract customers. Besides making your business accessible, your online presence gives your clients an easy way to scroll through your properties.
The best way to strengthen your online presence is to build a captivating website. Once the website is up and running, it's vital to have a social media strategy. 
A strong web presence will benefit a real estate company in the following ways:
It's easy for your clients to find you
It provides detailed information about your properties
It's a great opportunity to grow your network
The website allows you to stay ahead of the competition
With so many real estate agents using the traditional marketing channels, your company will stand out if you develop a great website.
Generate Traffic
Leads are the bread-and-butter that a real estate agent needs to grow the client base. Happy clients that have benefited from your exceptional services can give you a favorable recommendation to friends looking to buy or rent a house. But traffic alone is not enough. 
Your ability to capture and entice customers can determine your ability to generate leads. Providing great content is a great way to improve your social media polls. 
You can generate more leads by:
Increasing the number of landing pages
Provide an easy entryway to your website through the homepage
Customizing your CTAs
Making yourself available through live chats
Besides communicating with prospective buyers, this website allows you to join a team of real estate agents and find out what they have to offer. Such collaboration provides lots of brokerage opportunities, allowing you to sell properties on behalf of other agents.
Integrate CRM Software In Your Listings
A real estate website helps you display your listings, attract potential customers, and bolster your sales. While you don't make sales online, an operational website is the perfect medium to get potential clients' attention and kick start the process. 
But no matter how colorful your listings are, you will not succeed if you don't communicate effectively with your clients. In addition to listing your properties, it's critical to interact with your clients through customer relationship management (CRM). 
Investing in Real estate CRM systems helps you track huge amounts of advertising metrics in an easy and organized way. Having a reliable way to communicate with your clients can boost engagement before and after closing a sale.
When hunting for a house, clients look for various aspects before they decide. Providing detailed information in the form of photos and videos on your website can help them to evaluate dozens of properties at a glance. 
Most importantly, you must provide clear information about:
The location and nearby amenities such as shopping centers and schools
The clever use of outdoor space for utility, recreation, and curb appeal
The floor plan and design of bedrooms, kitchen, living rooms, and storage
Real estate listings are a great way to advertise, but they take time to make an impact, so you need to invest for the long haul. Photos provide the ideal way to provide valuable information on the home design, space available, and finishes that your clients love.
Target Your Audience
Understanding how to reach your target audience online is vital for cementing your brand's digital strategy. Identifying the right medium to share relevant content to the right audience helps you considerably increase conversions and boost customer engagement.
Direct mail for real estate offers targeted advertising that allows agents to select the best subdivisions and neighborhoods to focus your marketing on. By allowing real estate agents to pinpoint the most likely buyers and sellers by region and other demographics, the progress is easy to measure.
You can take advantage of this medium by:
Targeting professionals through Linkedin and other social media sites
Creating different content that appeals to various groups
Sharing videos that highlight your properties on Facebook
Making your content mobile-friendly
Google Adwords is one of the most reliable ways for real estate agents to drive more qualified leads by reaching out to their target audience. A website developer can help you take advantage of the basic optimization techniques and get the most of your campaign.
Showcase Your Expertise With Content
Before investing in a property, clients do a lot of legwork. Due diligence is vital as it helps investors comprehend the nature of the deal and the risks involved. As your clients do their homework, they need help along the way. 
A competent real estate agent must be available to provide assistance and answer any questions that may crop up. Most importantly, clients need assurance that they're working with a knowledgeable agent. 
A real estate website ought to have a blog section that provides detailed information on various aspects that include the land buying process, closing process, and how to resolve property disputes legally. Besides showcasing your extensive knowledge in the field, blogs need to have a FAQ section that addresses the issues that various homebuyers face.
Summary
While digital channels bring more property listings to your fingertips, you will struggle to convert the leads if your website is not up to the task. Since the competition is quite high, you also need a sound SEO strategy to rank highly. A prominent website that invites and encourages your leads to keep searching for the beautiful homes available will guarantee more conversions.
You may also like: Nine Reasons Why Your Website Would Not Show Up On Google
Image Source: Shutterstock.com