Click here to get this post in PDF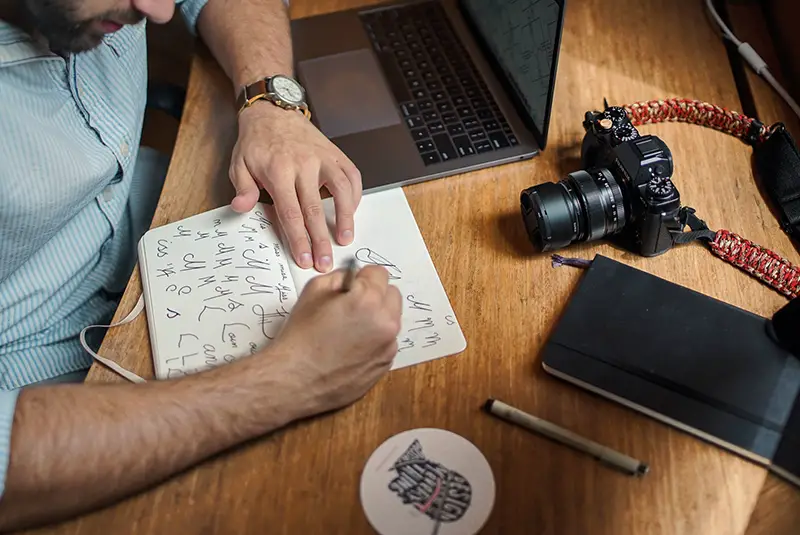 Logos are the first things a business or brand is identified by. In many cases, even if people do not remember the name of the company, there is a chance that people will remember the logo. It should be something that makes a brand stand out from the others that makes it easy to recognize. But there are several things to remember before choosing a logo for your brand. 
A few pointers to remember before choosing or designing a logo are:
Trendy and attractive
Easy to identify among other businesses 
Attractive to the potential clients 
Should present the idea of the business 
Standing in 2021, let us see what the few things are to remember for logo designs and how they help in brand building.
The 5 Trends in Logo Designs, 2021
1. Simplistic icons: If you think there is a need to include too many details and highlights to your logo, you might be making a mistake. The best idea for a logo design right now is to make it as simple and neat as possible. A single symbolic icon or an image that presents the idea of a business – these can be the most relevant designs to use for any professional logo. It can be said that subtlety is the best plan for designing a logo.

2. Fancy fonts: If you are planning to make a logo and want to make it classy, the best idea is to experiment with the font and typography. Logos with a certain font have the chance of catching the eye more. There are fonts that, when used creatively, can give your logo a stylish vibe. It can be anything that you find appealing, such as diverging letters, cartoon styles, an image added to the letters, or even calligraphy. All these fonts can work wonders to make a logo that is both unique and attractive.
3. Geometrical: Shapes never fail in the design world. It may be the most basic of shapes like a combination of circles and squares. Simple lines and shapes can be a very minimalistic way of representing the business. Geometric shapes have gained the trend in logos when they can be used in place of drawings or other icons. The shapes can even be used as symbols for any kind of business.
4. Color gradient: If you are a professional logo designer, you know that colors can become your best friends if you understand the right combinations. The usual combinations of light and black shades, or the colorful shades from the whole spectrum – there are too many possibilities. At this point, the trend is towards the combinations that stand out from the general ones. Color gradients are particularly important to catch the eyes of the people who are visiting a site or any other digital medium.
5. Symmetry: If you think you should make your logos symmetrical or you do not want to use any elaborate designs – you should go exactly for that. People like to look at something that is visually satisfying, and symmetry is the best idea to do this. Balance in designs can remind people of all things that are strong and durable. So, it is a great idea to use symmetric designs for any construction logo maker. These logo designs are intricate, neat, and often the perfect fit with icons and text. 
Combination of ideas
It is a time when creativity can be considered the most important trait in any profession. And just like that, in a business, the designs of products or services or a logo represents the personality of your business. This is why, when a logo is being decided upon for a business, it should be unique and creative. A creative logo with an attractive edge is the best idea to make it stand out. 
One of the main reasons that new and upcoming businesses should hire professional designers for their logo designs is that they will understand the trends better. They can create a logo that will help the businesses to stand out as a brand among their competitors.
You may also like: 7 Elements of a Successful and Attractive Logo Design for Your Brand
Image source: Unsplash.com