Click here to get this post in PDF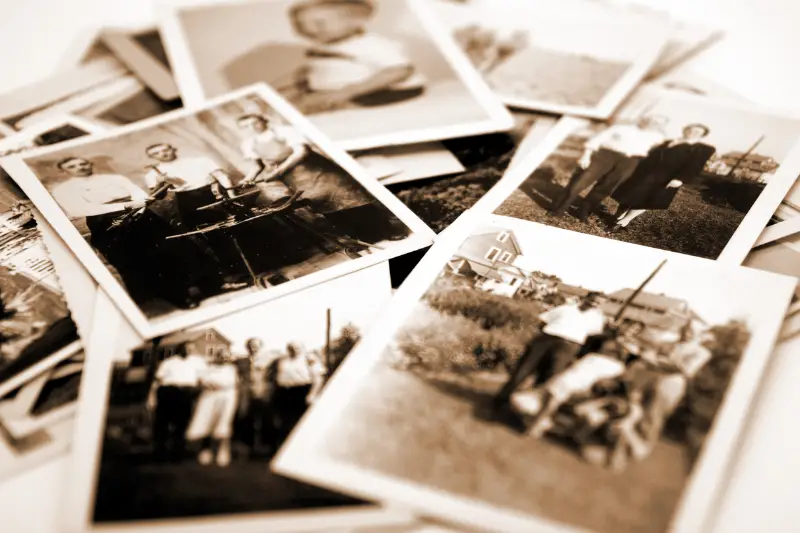 A picture is worth a thousand words. We can only imagine how many words a trillion images are worth. 
In 2018, we took more than one trillion photographs. From selfies to photojournalism, we captured all parts of the world and all kinds of people.
Though we took far fewer photos in 1868, we took more than enough to capture history. Historical photos are critical tools to understand how life unfolded long before we were born. 
Yet, they are difficult to use. Whether you are writing articles or making a documentary, you have to make a lot of decisions when using old photos. 
Get started on making those decisions right here. Here is your guide on using historical photos. 
Review Copyright and Fair Use
Many people assume that old photographs are in the public domain. That isn't always the case. 
Estates can renew the copyright claims of a photographer, keeping the right to license uses of their imagery. This is often the case for very popular or famous works. 
Do your due diligence and check to see if the work has copyright protection. You may be able to view the image for free. That does not mean it is in the public domain. 
All works whose first year of publication preceded 1926 are in the public domain. This includes historical photographs. You can use these images without fear of repercussions. 
Fair use protections apply to a number of creators. You can use an image for educational purposes. If you are projecting a photograph onto a screen for discussion during a lecture, you are protected under fair use. 
You should include a slide in your presentation crediting the image. You should also make sure that the presentation does not leave your classroom. 
If you are satirizing the image, you can use it. But you must transform the image to create a different experience.
Drawing an X over an image is not transformative enough. Changing the colors and textures and juxtapositing the photo with another image can work.
Fair use also covers critical reviews. If you are critiquing the artistic techniques and photographer's style, you can reprint the image. You should provide a citation saying where the image comes from. 
Finding Historical Photos
Google Image search is a decent tool to find historic photos. The key is to be specific with your keywords. 
Writing short keywords like "abraham lincoln" will produce millions of results. "abraham lincoln 1863" will narrow things down. 
You don't want to get too specific. "abraham lincoln sitting down in a chair in 1863" will not give you the range of choices you want. 
There are a few modifiers you can use in Google. If you want to exclude results, place a minus sign before another word. "abraham lincoln -grant" will exclude "grant" from your results. 
If you want to find photographs from a range of dates, you can insert three periods. "abraham lincoln 1861…1865" will find photographs of Abraham Lincoln from those years. 
If you don't want to use Google, you have other tools at your disposal. Your local library may have physical copies of old photographs. Book an appointment with their special collections department and see what they have. 
A historic home or museum may also have old pictures. Many allow scholars and writers to check out their collections. You can also interview their staff and use the material for your work. 
Sites you can visit include U.S. History Images and the Public Domain Review. Don't stop with these sites.
Discover more by using the connections between websites. Many websites are sponsored by a museum or educational institution. Click on the link to that institution and find other sites that they support. 
Using Photographs 
Take time finding several photographs you can use. Consider your options, and then find the one that appeals to your historical account. 
You can use photographs as a starting point for your documentary or essay. You can also write your essay, then look for photographs.
Whichever method you use, make sure your search for good photos does not distract from the rest of your work. You need to research, write, and edit. No one will care about the photographs you use if you don't have a good historic narrative. 
In a documentary, you want to be careful using photos. Many people are familiar with the "Ken Burns Effect," in which the camera pans across the photo. This can be effective, but it has been overused. 
Zoom into the photograph to highlight a particular section. Cut to one or more elements of the photo. Add narration and/or music that gives the audience a sense of emotion. 
In an essay or article, you will likely include the photo off to the side. You can put it before the introduction to draw the reader into your piece.
If you are describing it in detail, you want to put it next to the body of your piece. Make it big enough that the reader can see what you're describing. 
In a book, you can include the photograph in the back or as a section in the middle of the chapter. This is especially good for photos that aren't very important to your text while illustrating something about your subject. 
How to Incorporate Historical Photographs
Portray history by incorporating historical photos into your work. But don't paste in the first photo you see. 
Examine copyright. Even old photos may have legal claims over them. Fair use covers you if you are critiquing it. 
You can use Google image search. You should also go to a historic home or an online database. 
In a documentary, use film form to make the photo pop. In an essay, locate it in a place that makes sense for your narrative. 
Put in the hours doing research, and you will be rewarded. Follow our coverage for more education guides.
You may also like: A Simple Photography Business Plan for Beginners
Image source: stock.adobe.com