Click here to get this post in PDF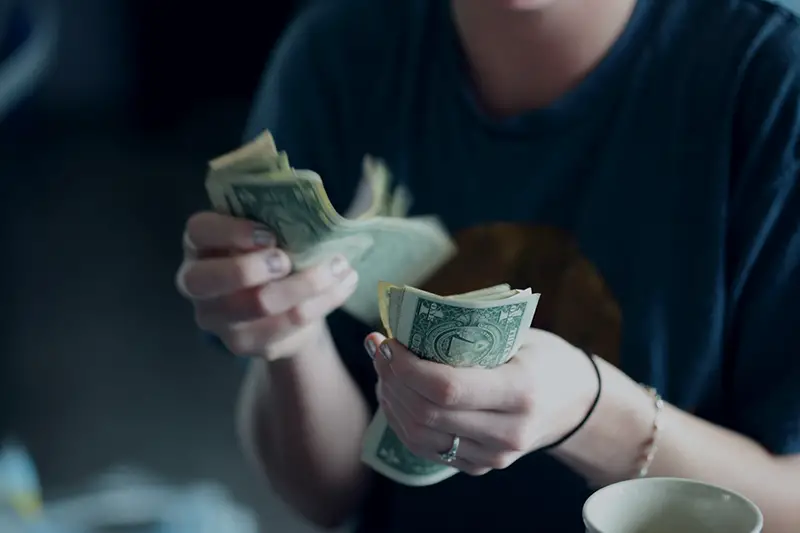 It's inevitable – eventually, your growth ambitions will exceed the amount of capital you have on hand. When that happens, you'll have to go hunting for external financing.
If you're a serial entrepreneur, you already know this. But if this is your first rodeo, the process can get overwhelming. There are many types of loans out there, but to keep things simple, there are two main categories – secured and unsecured small business loans.
What are they? Which type of financing should you go with? In today's post, we'll answer these questions – let's get started. 
What is Secured Business Finance?
Secured business finance is a loan product backed by an asset of greater value. This asset is referred to as collateral. In return for advancing your business secured business finance, the lender gains a legal claim to your collateral. Should you default on your payments, they can seize this asset to cover their losses.

Banks and private lenders accept many assets as collateral. They include the following:
Vehicles
Equipment
Investments
Accounts Receivable
Real Estate
Miscellaneous Valuables (art, collectables, etc.)
What is Unsecured Business Finance?
Unsecured business finance is any loan product that relies on the creditworthiness of the recipient. If they default, the lender has no claim to the borrower's assets. Because of this, lenders go to great lengths to accurately assess candidates.
They do this by mostly referring to a prospect's credit score, but they do look at other indicators. These measures include:
Cash flow
Debt-to-income ratio
Capital reserves
Value of owned assets
Word of mouth
Secured vs Unsecured Business Loans – The Pros & Cons of Each
So, now you know the difference between secured business finance and unsecured business finance. That's great – but which should you use? Below, we'll weigh the pros & cons of secured and unsecured business finance.
Secured Business Loans
PRO: Interest rates are lower
Interest rates are among the most insidious fees in the financial industry. Borrowers don't feel the full brunt upfront, but over many months or years. In the end, you can end up paying thousands of dollars more if you accept a higher rate than necessary.

This is why all borrowers should attempt to qualify for secured business finance. At press time, borrowers can get secured loans with interest rates as low as 2.97%. Applying for a secured loan may be an intensive process, but the long-term savings are worth the trouble.  
PRO: Longer repayment terms
Even at a low-interest rate, some loans come with sizable monthly payments. Thankfully, secured business finance usually comes with longer repayment terms than unsecured business loans. In some cases, you can access terms as long as seven to ten years.

Of course, these arrangements come with a trade-off – the longer your term, the more you'll pay in interest. But if you're in a spot where monthly payments are unacceptably high, negotiating a longer payment term may be the best play.
CON: It can be tough to borrow significant sums
Theoretically, this point is incorrect. If you possess assets of significant value, like an acreage worth 2.5 million dollars, you can borrow far more than unsecured small business loans would give you. But most people don't have that much equity kicking around.
If you own real estate, you can borrow against it. But, if you're still underwater from the recent plunge in housing prices, that's not an option. At this point, you're limited to putting up your accounts receivable, your car – whatever has any value at all.
If this sounds like you, you're better off going after unsecured business finance.  
CON: You lose your collateral if you default
Life is unpredictable. At the start of 2020, who thought a virus would put the entire world economy on ice? Even if your business is in "okay" shape, a black swan event could put you in a position where you're unable to pay your debts.
If you've accessed secured business finance, you may end up losing whatever you put up as collateral. That means your house, your retirement savings, or your car could end up in the hands of a banker.
Unsecured Business Finance
PRO: The approval process is lightning quick
When you apply for a secured loan, lenders can drag out the process. The result? These institutions can leave you waiting for weeks for approval/denial. If you have a money issue that needs immediate attention, this delay can be lethal.

With unsecured business loans, the turnaround time is much faster. At most, you'll wait a few days. But through some providers, you may get a response within the hour. When you have payroll to make in 48 hours, fast approvals are a godsend. 
PRO: There's no collateral risk
You desperately want to make your business dreams come true. However, it's often not worth risking the roof over your head to make it happen. Unsecured small business loans remove this stress – while defaulting on them will severely wound your credit, you won't lose the house.
CON: Interest rates are significantly higher
The acceptance rate for unsecured business loans is much higher. However, that means their lenders also take on much more risk than those who deal in secured loans. To make up for this, unsecured small business loans come with much higher interest rates.

Combine that with shorter repayment terms, and it means you may have to swallow uncomfortably expensive monthly payments.
CON: Loan amounts are smaller than secured loans
As we already mentioned, unsecured business finance is riskier than secured business finance. For this reason, total loan amounts are usually lower than their secured counterparts. So, if you're after massive unsecured business loans, you may want to shoot for a smaller business goal first.    
Don't Overextend Yourself
After getting your first loan, you might find quick success. And since you're having an easy time making repayments, you might be tempted to take out additional loans. We advise against this, as nobody can predict the future.
As we mentioned earlier, the Coronavirus pandemic came out of nowhere. Whether it is a global or a local crisis, black swans can crater your revenues overnight. If your books are overflowing with red ink, you'll quickly find yourself in a vulnerable position.
Unsecured Lines of Credit Offer the Most Flexibility
Don't need funding right now? Despite your good fortune, it's always a good idea to have quick & easy access to credit. Many lenders offer unsecured financing for small businesses in the form of a line of credit. This way, if a windstorm damages your roof, you can charge the repairs on this account and be done with it.
Make Your Dream Happen with Secured or Unsecured Business Finance
Few small business owners started wealthy. Most of us didn't completely self-fund our operations – along the way, a lender gave us a helping hand. These financiers can do the same for you – just take care when choosing your loan, and you'll be well on your way to making your dream come true.
You may also like: Smart Financing Ideas For Startups and Growing Businesses
Image source: Unsplash.com