Click here to get this post in PDF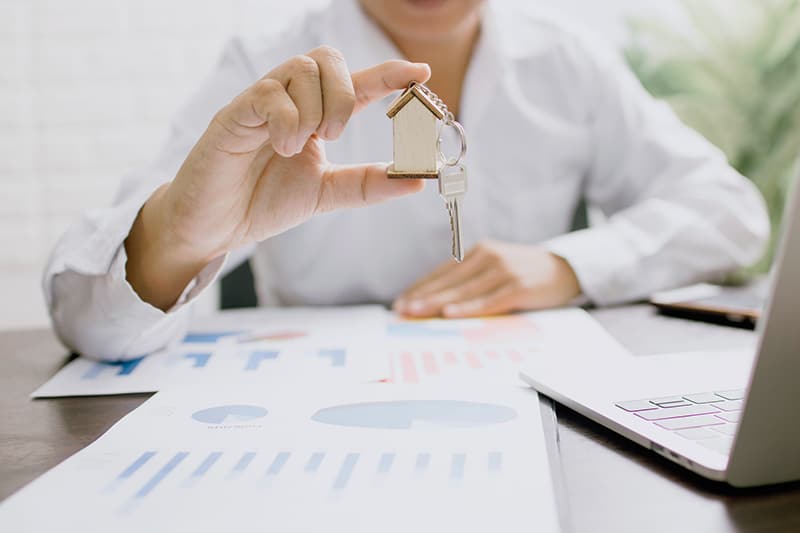 Owning commercial property and managing it are two very different things. Unlike owning and subsequently renting private property like an apartment or home to someone, commercial property has many more hurdles to navigate.
It can prove to be very stressful, especially if it's an area you have little to no experience in. When managing property, it can be beneficial to pass on some of the responsibility to commercial property managers who are well adept at looking after commercial properties.
Not knowing whether you'd need to ask to help is often what stumps property owners, as it feels like taking a step into the unknown. Thanks to some of the friendly advice from commercial property agents at Ross & Liddell, here are some of the questions to ask yourself when managing property, and whether it's in your best interests to hire a property manager.
Are you very hands-on with tenants?
If a tenant were to call you in the middle of the night with a problem, would you see it as an inconvenience or something you're happy to help with?
If you're not the kind of landlord who will want to check on every minor change your tenant makes to the property, and you don't want to be hassled with calls and texts about problems that you feel aren't your concern, you should have someone there in your place.
Keeping both sides of the tenancy happy is going to be better than either party getting rubbed the wrong way by tiny inconveniences. Having a middleman in the form of a property manager there to assuage any concerns will keep everyone happy.
Do you want to have to ask for rent?
This is the biggest issue property owners encounter that can lead to problems, especially when tenants fall behind on rent. If you don't want to be in the position of sending reminders and chasing up the rent, a manager is your best option.
I recommend looking for one who takes their payment not directly from you but as part of the rent. That way, the onus is on them to chase rent and keep everything in order; otherwise, they don't get paid.
Do you know what the local rules are for commercial businesses?
Getting into the nitty-gritty and knowing things like fire regulations, wastewater management, and health & safety features can feel like a minefield to navigate. Again, if you don't have the time to learn or feel you wouldn't be the best for checking compliances, all signs point to have a manager who will.
Because property managers tend to have experience under their belt too, they not only help keep your property in line with local rules, but they usually have contacts in the area who want help with things like fire alarm systems etc. They'll also help arrange inspections and be the liaison for any contracted services which need carrying out. Again, it's one less inconvenient series of phone calls coming your way.
Have you handled insurance?
Different commercial buildings require different types of insurance. For example, a property converted to offices will have completely different insurance from a similar property converted to a retail unit or café.
No one likes to pay hand over foot on their insurance, and a property manager can ensure you usually won't pay a penny more than what you need to be covered.
Do you want tenants out on time?
Keeping up to date with key dates can be confusing or annoying if you forget. When your tenants are on a limited lease, you want a quick turnaround, or you'd be happy to renew a contract without the tenant asking for concessions, dedicated staff can look after things. If handled incorrectly, you could be looking at tenants who either refuse to move or damage the property.
---
5 Reasons to Hire Good Property Management Services
---
Always look for help
These have been just a few key areas to look at when understanding the world of property management. Remember, if it all sounds a little too much for you to handle, it may be best to have a manager take care of things instead.
If you're running a business and looking to be more hands-on with staff or tenants, get some tips on how to do so effectively by reading the Communications posts from the site right here.
Image Source: Pexels.com