Click here to get this post in PDF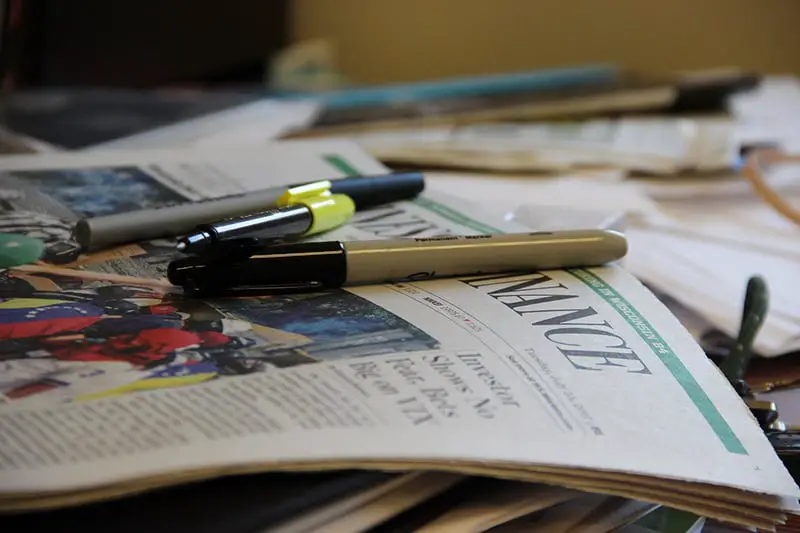 Our brains like order, there is scientific evidence that suggests that our brain organizes information and experiences in order to make it accessible for future use. Based on this, it is a given that our natural tendency to organize, categorize and group ideas, thoughts, objects, things and concepts aids in better functioning and mastery of knowledge and skills. Thus, for even the simplest of things such as organizing our homes, to that of managing our inventory in our own business, it is important to use an inventory management software.
Why Organizing is Important
Have you ever walked into a closet that was not organized? You would probably spend more time looking for that tie your boss gave you last Christmas that you need to wear since you will be having dinner with him. Imagine rummaging through piles and boxes of clothing and it is frustrating to not be able to find what you are looking for. It is a waste of time, it is inefficient and could probably lead to unnecessary expenses. For example. Since you could not find that matching jacket to your suit, you end up buying a new suit, when if your closet was organized you could have used your money for more important things and who needs five suits? Organizing our homes, kitchen pantry, home office, business and even your kid's toys is important, it will enable us to retrieve anything easily, and be able to avoid shortages and over supplies and save money in the process. Fortunately, there is now available software that enables us to organize efficiently and systematically, this group of software is referred to as inventory management software.
Inventory Management Software
Inventory management software is a computer program that manages inventory, supplies, products, processes, requests, orders and purchases to enable you to keep track and manage all of these efficiently and will, in turn, improve and grow your business. Setting up your home or business is the first step you need to do if you decide to use inventory management software. At the outset, you need to make sure that what you will be managing must be encoded into the system through the use of bar codes or QR codes. This will be the only time you will do this, as subsequent products and supplies will then have its own bar codes. Then, you need to integrate your existing system to the software so that they could work together seamlessly.
How to Choose the Best Software
In choosing the best inventory management software, the best one will be software that will effectively answer your needs and one that is simple to use. Most people feel that working with software is difficult, and there are a lot of terminologies and processes that are difficult to comprehend. Thus, you would want the simplest software, but with all the power and effectivity of the big company software. Simple would mean that it is easy to use, it is intuitive and does not need a special framework or system for it to run. Moreover, it should also be easy to access, and one that allows you to monitor the inventory even if you are not physically there. Fortunately, there is now software that can run as an application in your smartphones or tablets.
The best software should be one that can grow with your home or business like if you want to renovate your kitchen, you can use the software to keep track of the purchased supplies, and whether it is being used efficiently and when you need to order more supplies. If you want to diversify your business, say, for example, use other stores to distribute your products, you can use the software to keep track of the number of products distributed to other locations and stores, and how many have been sold. You can even use it to predict when stocks should be replenished and what store is selling more products than the rest.
The best software should also have good value for money, which means that it should be cost-effective. More often than not, people would not be willing to invest so much money on software they might not even know how to use. There are expensive software especially those developed by big companies, but there are also less expensive ones but have the same functionality. For this, you need to do your own research to be able to canvass which software has the most positive reviews, more advanced functions and will give you more reports and alerts.
So many new developers are creating new software and are more robust and are being developed in their own homes, thus start-up companies are a good option to consider. You can also ask for referrals from other businesses on what software they are using. Usually, the more popular ones are those that are cheap and easy to use. With this, it is not impossible to grow your business or keep your homes organized and achieve success.
On the Road to Success
If you have not yet used an inventory management software, now is the time to do so. If you want to have that competitive advantage to run your business and ensure success, then go and find the best software for you. When you organize and manage your inventory, you will be able to ensure that limited resources can be utilized efficiently and will contribute to your productivity. You will be able to avoid surplus supply that will only drag your financial resources, and you can also avoid shortages of supplies to ensure continuous production. If you are able to consistently produce your products, then you can provide for each demand and will be able to attract more customers.
On the other hand, if you are using the software to organize your home, then you will be able to do so in no time at all, you can keep track of your utility bills, and the software will send alerts to remind you when it should be paid, you can also manage your appliances, your pantry, your cleaning supplies and even when to have your roof repaired or your house repainted. For inventory management software, even the littlest of things can be managed.
You may also like: 10 Benefits of a Centralised Distribution System