Click here to get this post in PDF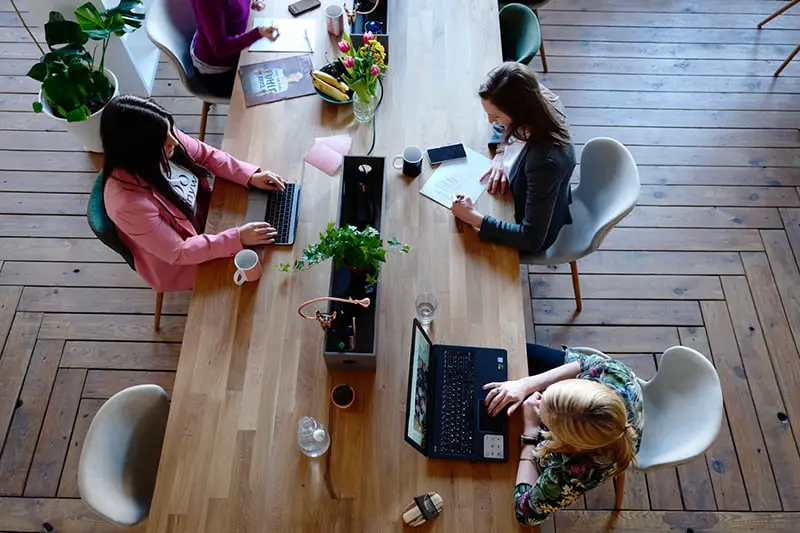 Silicon Valley continues to enjoy a tech explosion, which, in turn, boosts the demand for office space. San Jose, being the economic and political hub of Silicon Valley, will only benefit from this real estate boom.
On the downside, the demand will naturally increase the price, not just of residential properties but the commercial spaces as well.
According to the report from The Mercury News, the cost per square foot for a commercial space in Silicon Valley was $4.40. The price is a new record high since 2008.
If you're thinking of moving, consider looking for a shared office space for lease San Jose. A common area is a good compromise, especially if you're a startup with a small budget reserved for rent.
What is Shared Office Space?
A shared office space works exactly as it sounds. It's also called a sublease.
Under this arrangement, the prime tenant will sublet a vacant room or space. The office space is too big for the company's needs. By "sharing" this space with you, they can mitigate the rental cost.
Another advantage is that it creates a new dynamic to the office culture. In most cases, small businesses that share an office space tend to have a delightful experience.
Silicon Valley has about 63 million square feet of office space today. San Jose alone hosts more than 20 million of the total commercial space. You would think that it's easy to find the perfect office if you search on your own.
However, you would be surprised by the number of companies lining up for each office space. Count yourself lucky to be included in the shortlist.
More Millennials are on Board with the Concept
In the Forbes report, more and more millennials are experimenting with shared spaces. For instance, in 2007, there were only 14 shared spaces in the whole US. In 2017, there were already over 11,000. By 2020, the report projected that there would be 26,000 co-working spaces in the US.
The same trend can be observed in Silicon Valley. It's not as uncommon today to find an office space for lease in San Jose that is shared by two or three companies.
A communal space makes more sense, especially if:
You're looking to cut cost on the rental cost
You're a startup with one or three employees
You want to set up an office in a strategic location
You're not looking at anything long-term or permanent
You want more opportunity to network
You want fewer commitments in terms of maintenance, repair, and janitorial services
Whether or not you're looking for office space in the San Jose area, hiring a local property finder can be very useful. Finding your next business headquarters is very easy. You just lay down your needs and what you are looking for, and a local realtor will contact you to show your options. The local realtor will also negotiate with the landlord for you to get the best deal. The best thing is that the whole process is free.
You may also like: 5 tips for sprucing up any office environment