Click here to get this post in PDF
Running your own business, in whatever capacity, takes time, energy and commitment. As does training for a qualification. So is it feasible to do both at the same time? The good news is that it is possible to juggle training and running your own business. Not only is it possible, but training for a relevant vocation or subject can make savvy business sense and may ultimately help your business venture be more successful in the long-term.
Nonetheless, nobody said juggling the two was easy. If you are thinking about embarking on a training qualification alongside running your own business, you may find the following advice on how to merge the two useful.
Discipline
Without a boss or manager breathing over you and ensuring you stay motivated, running your own business naturally requires discipline, but when training for a qualification as well, an unwavering amount of self-control and motivation is required.
You will need to identify and plan periods whereby you concentrate on the business and periods you dedicate to the training. Set yourself an agenda or timetable and do your best to stick to it.
If you are to successfully train and run a business in conjunction with one another, you will need to maintain the discipline to separate the two ventures, whilst devoting adequate time to both.
Train on a part-time basis
Whilst it might be tempting to train for a qualification on a full-time basis to become qualified as quickly as possible, as a significant proportion of your time will be devoted to your business, a part-time course is likely to be the most feasible option.
Most training and vocation courses offer a part-time study arrangement, which will mean that the course will be spread out over a longer duration but you are able to concentrate on other things simultaneously, such as running your business.
Flexible study options
With advancements in digital and mobile technology, it is now much easier to train remotely. Having the flexibility to study and train when and where you want can be particularly advantageous to business owners who will have greater freedom to juggle business operations and training.
One example of a flexible vocation course is CMS Vocational Training's (CMSVOC) AAT Level 3 Diploma in Accountancy. This intermediate level accountancy course enables students to gain vital qualifications whilst studying in a flexible way as they have the option of studying full-time, part-time, from home or online.
Outsource certain tasks
Nobody is super-human and there are only so many hours in a day. Outsourcing certain business tasks can be a great way to nurture business growth at the best of times but when you're training and running a business concurrently, outsourcing can be an essential way to keep afloat of both your training and your business, not to mention stay sane!
As entrepreneur Jeff Shore warns, rejecting outsourcing tasks because of the extra costs can be detrimental to a business as:
"They fail to calculate the value of opportunities lost because they sank too much time into energy-sapping tasks best left to others."
When a business owner is training for a qualification, this premise holds even more weight for the simple reason the entrepreneur will have even less time on their hands.
From accounting to marketing, book-keeping to sales, outsourcing certain business tasks can help you juggle educational and vocational training, such as AAT qualifications, with running a business in a more proficient and less stressful manner.
Find a mentor
Whether it's a mentor related to your training or a mentor in your field of business, finding a mentor who can advise, assist and help you through the busy time of training and running a business can be an invaluable asset.
If you don't know of a potential mentor off the top of your head, your college of training provider may offer mentoring programs designed to aid academic study and assist students in achieving their goals.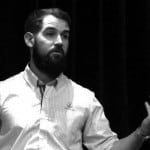 About the Author
This article was written by Hadyn Luke, Contract Manager at CMS Vocational Training (CMSVOC). CMSVOC offers a vast range of courses and training programmes across diverse sectors. CMSVOC is committed to helping people of all ages, backgrounds and industries find the right course and training programme so they can progress in their chosen career or embark on a new career. CMSVOC's professional and talented staff have specialist knowledge in a wide range of industries and work with learners to help them achieve their career dreams.
It might be an AAT Level 2 Certificate in Accounting or a Diploma in Accounting, if you are looking for a flexible course to study for alongside running your own business, CMSVOC offers a range of flexible courses with part-time, work from home study options.
You may also like: The Essentials To Keeping Your Business Running Smoothly: Revealed
Image: Iosphere— freedigitalphotos.net