Click here to get this post in PDF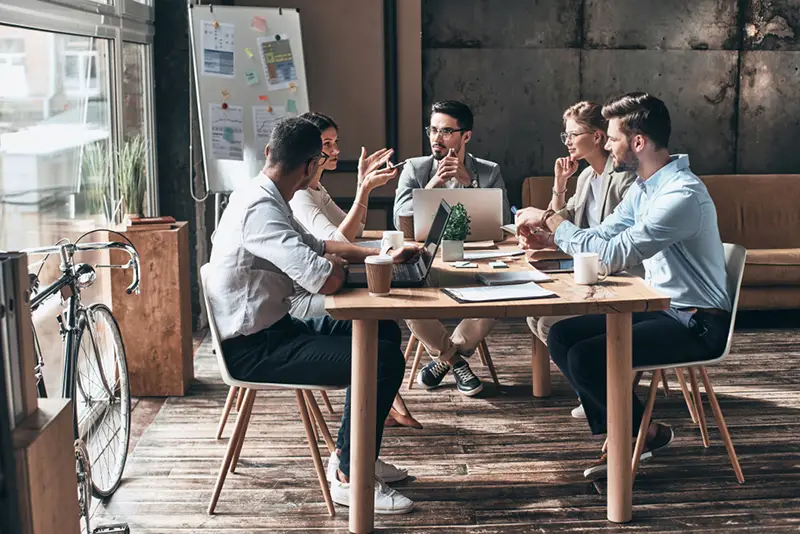 Congratulations! You have made it and you are all set to get your business on the floors. All these months of hard work and dedication have borne their fruits and you are ready to roll. Not to take it as a discouragement, but a quick check may reveal some other challenges which you may not be ready for. While you may have worked some out already, there may be still a few which may have escaped your mind. This article is about all the positions and services that you should consider getting so that your venture can have a flourishing beginning.
CEO and COO
Your Chief Executive Officer (CEO) and Chief Operations Officer are the two most important positions to begin with. The CEO is responsible for handling your firm's direction, vision and being the face of your company. The COO, on the other hand, is more targeted to be on top of all the running operations and making sure that the office is well afloat.
Product Manager
You need to have a go-to person who would be accountable for anything related to the products your company manufactures. Having a product manager will do it. The job responsibilities entail managing the product strategy, vision, and development. The close association with engineering and marketing teams helps to create and market the product in a better way.
Accounting Services
The systematic and detailed recording of all kinds of financial transactions of your office is really important. Not only does it help you to keep a track of income and expenditures but also helps to ensure statutory compliance. According to the experts at https://vertisaccounting.co.uk/, a proactive, practical, and personable digital accountancy practice comes out to be really useful. It is very essential in order to provide your investors, government, and different other business organizations high-quality financial information which is crucial in making informed decisions.
Marketing Services
After establishing your business, if you are unable to market and advertise it properly then you might still not be realizing its full potential. You need to have a person who has the experience and a good understanding of the market. Keeping up with the current trends, you should also take full advantage of Digital Marketing. Since it is what drives the sales, your hiring should have expertise so that he or she can take your business forward and get you more customers. This will help your business to make a name and position for itself in the market right from the very start.
Customer Support Executive
Since you will be busy handling many aspects of your new business, you may not be always available to take calls or handle queries and grievances. Thus, your final hiring should be of a person who can take care of the client-side of things like replying back to emails, handling calls, or relaying information to clients.
The Last Word
Your commercial venture is something that is very close to your heart and therefore it is understandable that you would not want anything to go wrong with it. Hence by ensuring that these business positions are filled with the best people working for your business's betterment, you can have your firm reaching new heights right from its inception.
You may also like: Top 5 Things That Successful Businesses do to Show Their Employees They Care
Image source: Shutterstock.com