Click here to get this post in PDF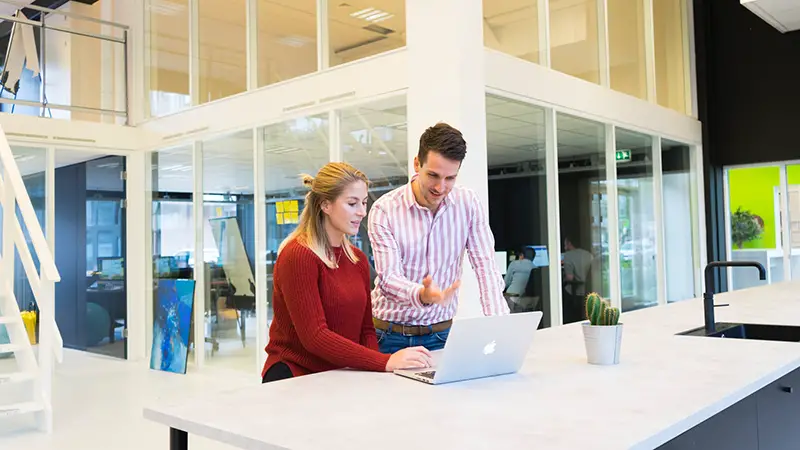 There are a lot of barriers to starting a business. For some, it's about having enough money to get started. For others, figuring out how to make the most of technology, like cloud-based business platforms, sounds like a task that's just a little too complex to tackle yourself.
If you've thought about starting a business, but things like these keep you from doing it, maybe you should think smaller.
Instead of starting a small business with multiple employees and office space right out of the gate, you should consider starting a micro-business. Here's why!
Costs Less To Get Started
Starting a business isn't cheap. In the first full year of operation, on average, businesses spend about $40,000. It's true that you don't have to have all that money right away, but chances are, you will have to turn to investors to help pay for things like:
Market research
Talent acquisition
Operations
Social media management
Product development
Not so if you choose to start a micro-business instead! When it's just you and maybe one or two other people, there's no need to spend tens of thousands of dollars on your business. There's no need to hire additional employees, you can operate out of your home, and you can learn things about market research and product development as you go.
Many who start a micro-business begin with a passion and no startup capital at all, making it an accessible option for anyone, regardless of the size of your bank account.
The Ability To Specialize
There are pros and cons to specialization. However, many businesses are focusing on specializing in certain areas because it builds instant credibility and allows for a thorough understanding of the product or service you're offering.
Micro-businesses are especially fond of the trend to specialize as it makes getting started much easier. There's no need to learn or know a million things as long as you know one or two things really well. In addition, it's much less of a risk when you have no employees or just a few, as you don't have to rely on different aspects of the business to keep it running.
Change Your Mind on a Dime
Changing your mind when you have a business is hard. You may start doing one thing and discover that it really isn't want you wanted, but there are multiple people you have to talk to and different departments you have to involve if you want to make that change. With no bureaucracy in a micro-business, you can change your mind whenever you want!
Micro-businesses can shift gears, and they can do it fast. You can offer a different product, make changes to the products you already offer, and implement a new customer service strategy, all without having to speak with others, create training materials, or submit paperwork.
Freedom and Independence
One of the best things about starting a business is the ability to take control of your own life and live on your own terms. However, many who start a business find that it can rule your life even more than working for the man ever did.
If you want the freedom to come and go as you please, work when you want, and live the kind of lifestyle you've always wanted, a micro-business might be for you. When you keep your operation small with little or no employees and just a few dedicated customers, you can work fewer hours per day and take days off without affecting anyone else.
Less Complicated Life
Having your own business is supposed to make your life better, but it doesn't always make things easier. Having a regular nine-to-five job isn't necessarily any better. There are a lot of people to manage, paperwork to fill out, software to learn, research to conduct, and more.
If you're looking to simplify your life, a micro-business is a great way to go. You probably aren't going to make millions, but you don't have to figure out how much time you have off before you take a vacation, you can be as tech-savvy—or not—as you want, and making appointments outside of work is a breeze!
Starting a small business isn't easy, but you don't have to go all in to get started. Instead, consider starting a micro-business. It will cost less to get off the ground, you can focus on your passion, and it provides you with freedom and independence. Plus, you can always expand your operation later if you want to!
You may also like: What Are the Top Tips for Starting a Small Business in the Modern Era?
Image source: Pexels.com