Click here to get this post in PDF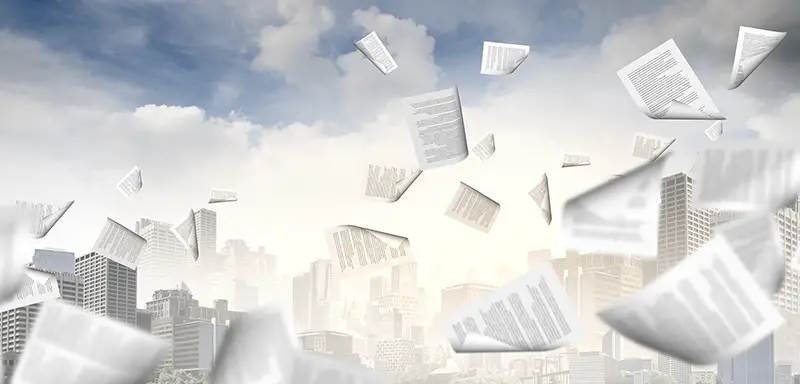 Image source: Shutterstock.com
If you are using the traditional document and you have not yet gone paperless, you are missing out on a lot of things. There are a lot of advantages to going paperless. We will see some of the importance of documenting imaging and its importance for business.
Safe and Secure
You can easily lose a paper but it's hard to lose the scanner file. You can easily upload it in the cloud or you can even preserve it on your hard drive. There can be plenty of backups to ensure the safety of the document.
Easily Searchable
It takes a lot of time when you want to find a specific file in the documents, right? That's why you can use the imaging services. With this, you can easily search any of the stuff directly with just a keyword. You can search the data by name or you can also enter the data and find the file you are looking for.
Team Collaboration
You can easily send multiple copies of the document to your team with just one click. This will make team collaboration extremely easier. Your team can be in any part of the world and they can receive the document easily. This makes a lot of work easier and faster.
Save Money
Scanning or imaging services are always cost-effective. After being scanned your papers usually appear in PDF format. And it's not the terminal point. Scanned documents can be edited too. You can easily do the OCR with an online tool called 2pdf.com. It's the best service on the internet that can make a lot of your documental task easier. Coming to the point, you can surely save money as there are fewer papers used.
Space and Clutter
Whether you are tired of your office documents taking so much place in your drawer or want to get rid of the clutter, you can surely use the OCR PDF services. They will help you in converting the files to PDF. You can surely save space with this. Even if you keep one copy for your safety, you will save so much space as you don't need multiple copied for your employees.
Easy Editing
Some people prefer the offline mode because they can't combine two documents or they can't remove the pages from that. Well, that problem is gone. You can easily merge PDF or you can cut pages from between with the help of 2pdf.com. They have all the documents tools you can use.

Save the Planet
Well, if you are using paper, you are harming the environment. We know it hardly takes a bit but just imagine this. If one office starts using the imaging and scanning services, it won't make much difference but what if multiple offices start using it? It will surely make a difference then. So, you can start with this. You can surely keep one copy of the paper with you if you want better safety.
Final Words
To conclude, this is why you should surely get the scanning services for your business. This applies to all the businesses out there. You can check out the OCR PDF to know more about it.
You may also like: Should your business go paperless?