Click here to get this post in PDF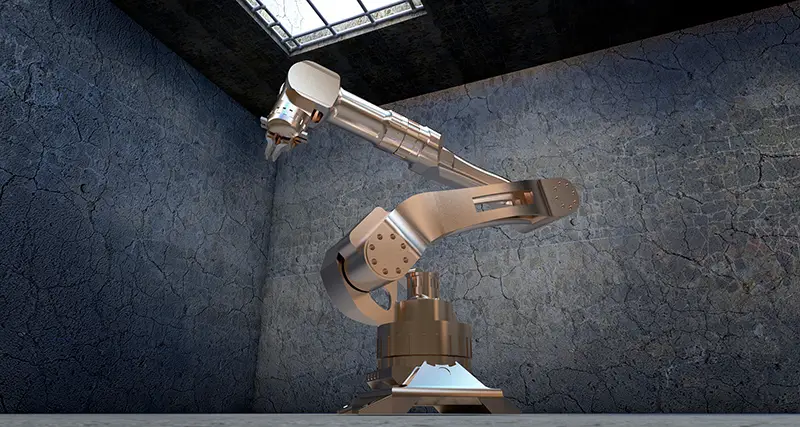 The use of robots has become common in this day and age. For an industry to have effective competition, they prefer having robots do the work for them as opposed to human beings. Traditionally, industries made use of human beings who would work for a certain project and be internally employed under a monthly wage. 
With the economy rising in most parts of the world, industries resorted to having fewer human beings work for them and introduced the use of robots and machines in their operations. Robots require to be programmed by a human being who has the expertise or know-how of how they are operated. 
These robots then need the expertise to keep monitoring how they are operating for the industry's products to be produced as required. This hence means that the use of industrial robot arms produces industry products at a faster rate as compared to when a human being does it. 
The reason for this is because industrial robot arms can operate for longer working hours as opposed to human beings who need breaks in between their working hours. Industrial robot arms also increase an industry's profitability, they have increased efficiency, and produce products with improved quality.
3 Disadvantages of The Use of Industrial Robot Arms 
As much as industrial robot arms have great advantages to an industry, they too come with disadvantages. This article will highlight three disadvantages of the use of industrial robot arms. 
Capital Cost 
The cost of purchasing industrial robot arms could be high. It is also high when an industry gets one on rental terms for a project's use. The capital cost of robots gets expensive especially because they do a lot for an industry. 
To start with they cover up what a multitude of manual laborers would have done. They need no one to have them run apart from an expertise to feed them with the necessary instructions. The capital cost of an industrial robot arm however could skyrocket over time especially because they are under a lot of demand. 
With the world being hit by the COVID-19 pandemic, a lot of industries do not have a lot of physical operations because of the pandemic's regulations put in place. The World Health Organization (WHO) encourages people to keep social distance and only be out in public when necessary. 
Industries and workspaces are public spaces especially because they involve a lot of people working in them, not forgetting the customers who come in to inquire about products and place their orders. To adhere to the regulations put in place, industries prefer having industrial robot arms work in the place of human beings to reduce the people in the industry. 
As much as this leads them to follow the COVID-19 regulations, industries have to bear with the capital costs of purchasing an industrial robot arm. 
Expertise 
As aforementioned, industrial robot arms require a human being who is an expert in how they operate. In cases where the industry did not have a manual laborer with these skills, they have to get one or two of the manual laborers to get the expertise of the industrial robot arm. 
This kind of training is paid for, but because the industry needs to start making use of the industrial robot arms, they will have to pay for the training. There are also other pressing cases when the industrial robot arm is needed urgently perhaps to produce ordered industry products. Such cases lead the industry to hire an expert in industrial robot arms. 
This is someone who already has the expertise. He or she could be a freelancer or someone who the industry employs to be running their industrial robot arm. 
Limitations in their use 
Industrial robot arms however must not necessarily do all that industry requires them to do. There will still be tasks that perhaps may require a human being to act on. This is another disadvantage that comes with the use of industrial robot arms. 
Conclusion 
Industries that wish to involve the use of industrial robot arms should do some research before they invest in one. The reason for this is because they ought to know what tasks the industrial robot arm is going to do and if they are capable of doing them. With this put in mind, industries will avoid getting disappointed by the disadvantages that come with the use of industrial robot arms. 
You may also like: Automation Intelligence in Tough Times Can Lead to Big Rewards
Image source: Pixabay.com