Click here to get this post in PDF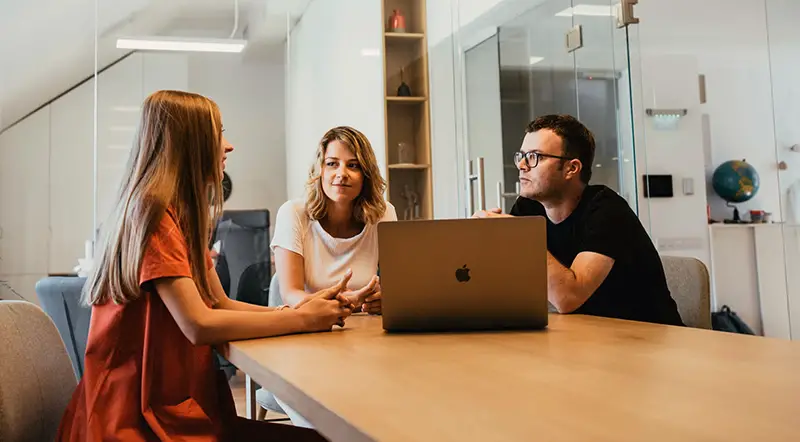 Tell me a little bit about you the person – your name, your background, where you come from.
Hi, I'm Dennis Lenard and I'm the CEO of Creative Navy UX/UI Agency. I was born and raised in Germany. I enjoy travelling and experiencing different cultures, which is why I've lived in over a dozen European cities so far. I have a background in cognitive science combined with an undying passion for engineering. These two worlds come together in the form of the embedded GUI design projects my team and I take on.
What were you doing before you set up your business?
I was working for an SEO agency while studying psychology, all in the middle of an economic recession.
What inspired you to set up your business?
I saw the potential of applying cognitive science to design ergonomics. There was a major need for improvement on this market. It seemed fairly logical to me that designs created to accommodate thinking patterns would become user favorites.
What does your business do and how long have you been operating?

Creative Navy specializes in UX/UI design for B2B e-commerce, the medical field, and embedded graphical user interfaces. We're a tightly knit collective of 15 senior designers. We've been in business for a decade now, and our dedication to each project is just as strong as it was on day one.
How has the reality of running a business compared to the dream so far?
I've yet to actually enjoy the independence and freedom of being my own boss, seeing how leading a company means taking care of everyone else. The leader is also the one who takes accountability for all administrative aspects. It can be overwhelming at times – you have to wear many different hats in order to make sure that everything runs smoothly. Every time a problem is raised, you have to be the person that swoops in with a solution.
That being said, running my own company has been a great exercise in resilience and creativity. Entrepreneurs are dreamers at heart, but expecting challenges to pop up on your path, as if you're in a game, helps you prepare. 
What have been your biggest challenges to date?
To me, the biggest challenge is finding a balance between the different aspects of running a business. I want to be able to work alongside my team and take care of administrative issues as well. It's something that I have to stay on top of continuously because balance is difficult to achieve.
What inspires and motivates you to keep going?
During the years, I've perfected my expertise and my craft. Moreover, I've managed to assemble a collective of professionals around me. Their good energy and stellar work ethic would make anyone wake up in the morning aiming for greatness.
The past year has proven to me that what we do is extremely important. The post-pandemic world revealed that digital products and the way they are made matter more than we think. They are a big part of our daily lives. Major shifts have also been happening in the healthcare industry, where telehealth is now more important than ever.
Creative Navy's situation brings to mind the people that worked on the London underground. The present world's infrastructure came to be brick by brick. I like to think that my company is also placing one of those bricks in the world of digital infrastructure.
What key piece of advice would you give to someone just starting a business today?
Courage and perseverance have powered my entire entrepreneurial journey. They're even more relevant today, as starting a business has a significant opportunity cost and requires a lot of sustained effort.
It seems that people have lost their patience when it comes to the nitty-gritty aspects of building their businesses. They expect things to work themselves out fast. This is precisely why courage and perseverance can help a newcomer survive. Their courage will bring unexpected rewards, and their perseverance will turn them into fully rounded professionals.
You may also like: Business in the Spotlight – Tribe
About Creative Navy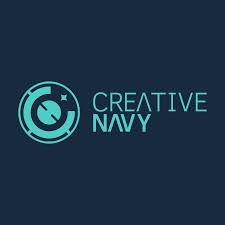 Creative Navy practices an evidence-based approach to design. They are known for taking on some of the most complex projects in the industrial and medical sector. Their collective of 15 senior designers uses empirical data to deliver best in class digital products. They have worked with Jaguar, Philips, Discovery Channel, Bosch, and many others.