Click here to get this post in PDF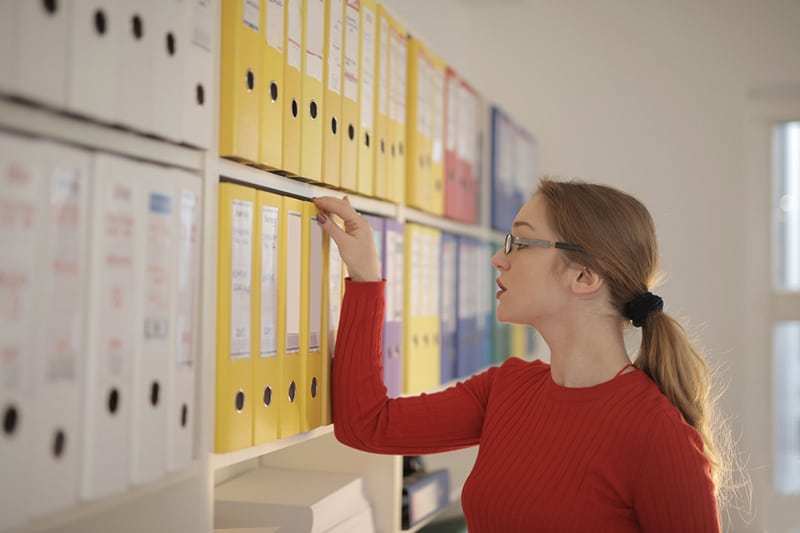 E-commerce business is on-trend nowadays. It's so exciting to have an online shop open 24/7 globally even the whole year. Financial planning is also essential for your fastest-growing E-commerce business but also stressful sometimes. You need to keep track of your expenses, taxes, manage your sales and inventory, which is challenging and tiresome. Bookkeeping for E-commerce is not easy whether you are using accounting software, taking the advice of an expert bookkeeper, or working with accountants in London, bookkeeper such a service provider, dealing with the challenges of bookkeeping is hard.
Before moving to E-commerce Bookkeeping tips let's have a look at some E-commerce platforms,
Trending E-commerce Platforms:
Shopify: Shopify is one of the most popular e-commerce platform. Users can manage the functionality and layout of their online business. The platform is fully responsive and provides unlimited hosting, in-depth analysis, e-mail marketing tools.
eBay:eBay allows users to list new or used products for auction or fixed price. The eBay charges listing and final sales fee. Customer confidence increases with eBay guarantee and Paypal.
Amazon: Amazon is not an auction-based website; it is an online retail platform where you can get an instant sale for a fixed price. Besides, you can use amazon's powerful Fulfilled by Amazon (FBA) facility to store and ship your inventory from the amazon warehouse.
Gumtree: Gumtree is the UK's biggest e-commerce platform. It is the best site to sell anything quickly with profit.
Some other platforms, like the Facebook marketplace, Bigcommerce, Magento, Woocommerce, etc. are also useful to kick start your E-commerce business.
Why Bookkeeping for E-commerce business:
Bookkeeping is useful to frame your E-commerce business's financial picture. Activities of an E-commerce business like sales and inventory management, online sales tax calculation, payments can be processed and recorded by bookkeeping. Bookkeeping service providers such as Busy Bee Advisors in Sacramento can help you to evaluate your situation and get financial clarity in your business. They can help you to make financial decisions by tracking all the costs and income more strategically.
Fundamentals of Bookkeeping:
Individual accounts involved in the chart of accounts or ledger are categorized into 5 main categories:
Liability: Amounts owed to your suppliers. This typically includes loans, VAT payable, employees' wages, virtually any debt which business is committed or obliged to pay.
Assets: Any resource from which business will derive future economic benefits is called an asset. For example, building, manufacturing equipment, cash, inventory, etc.
Revenue: Any money earned from selling your products is called revenue.
Expenses: Expenses like salaries, rent, marketing costs, and utilities paid by your business are called expenses.
Equity: Values that remain in the company after subtracting all liabilities and expenses are called equity.
To record all transactions in a suitable category, you should start setting up a customized chart of accounts in your accounting software. Most accounting software providers you a default chart of accounts. You can modify it to suit your business.
Accounting Software:
Accountancy software is the best choice for E-commerce bookkeeping. You can choose accountancy software as per the needs of your business.
If you are using Amazon, eBay, or Shopify for your E-commerce business, then you can use this best online software. The list is long; however, here is a summary of a few popular ones.
This is the most growing software if you are an Amazon seller. Xero makes it easy to regulate Amazon transactions, integrate cash flow with the Amazon Seller Central, and can automatically sync your Amazon inventory through third-party aps. Xero provides a perfect picture of your Amazon e-commerce business.
If you are using the eBay e-commerce platform, then QuickBooks is best for you. It is user friendly and cloud-based. You can easily link your eBay account to QuickBooks.
For details of these and other popular accounting software in the UK, You can read our blog Top 7 accounting software for small business UK 2020.
Why Ecommerce business's bookkeeping is different from other businesses?
E-commerce business bookkeeping is distinct due to the dynamic nature of online transactions, requiring meticulous tracking of digital sales, varied payment methods, and complex inventory management. Ecommerce bookkeeping is different from other businesses because of the following three factors:
Inventory management
Invoice management
Foreign currencies
Inventory management:
Inventory management is critical when it comes to managing an E-commerce business. Most of the times same items may be listed on eBay, Amazon and other platforms. To avoid overselling a product, accurate inventory management is critical.
If the business is tiny and selling a few items per day, then Xero or other accounting software can be used to track inventory. However, if your business is a high volume and selling hundreds of items per week, then you should consider investing in a robust inventory management system Netsuite, Zoho inventory, ecomdash, Cin7, Fishbowl, etc.
A sound inventory system will also include insights, like hot selling items, seasonal impacts etc.
From a bookkeeping perspective, the key here is to ensure that your accounting system is showing updated inventory quantities and its valuation.
Order and invoice management:
Order management is essential when it comes to the e-commerce business. Order management typically maintaining appropriate inventory levels, timely delivery of customer orders, managing refunds, simultaneous managing multiple listings of the same products on various sales channels.
Keeping all invoices on file will help you track your inventory flow during high-volume trading.
Software like Primeseller, A2X autogenerates invoicing and order management for your business.
Cash flow management
Your e-commerce business must keep track of your daily, monthly, and quarterly cash flow. Healthy and balanced cash flow means your business is growing. To keep track of your cash flow, avoid early payments unless you have enough to cover an upcoming payment.
Bookkeeping Methods:
Manage In-house: You can track your all transaction activities in spreadsheets. For a small business, spreadsheets are okay to keep track of sales, cost, and expenses, but if you have a large scale business then bookkeeping on spreadsheets would be difficult.
You can also use cloud-based accounting software. Such software can provide everything for your large scale business needs.
Outsourcing: If you have no time to look at bookkeeping things, then you can hire a professional bookkeeper or bookkeeping team. They can help you settle your all books for your small or large scale business will keep track of all transactions with financial reports.
Freelance bookkeepers are professional freelance workers who can assist a firm in a variety of ways. Some businesses simply cannot afford to hire permanent employees, thus they utilize the services of freelance bookkeepers. As a freelancer, you set your own rates, take on as many clients as you choose, and offer the services you desire. Read more https://www.fmtconsultants.com/
---
5 Business Benefits of Outsourcing Bookkeeping Services
---
Final words:
It is not necessary to have accounting or bookkeeping knowledge to run your fast-growing E-commerce business with profit. You can also get the help of professional financial advisors and keep track of all the financial aspects of your small or large scale E-commerce business and can hand on your books to experts.
About The Author
Nidhi is a Content crafter at 123Financials – Accounting firm in London. She is a Financials writer, blogger for the last 2 years – she loves travelling, photography, reading and hanging out with friends and family.
Image source: Pexels.com