Click here to get this post in PDF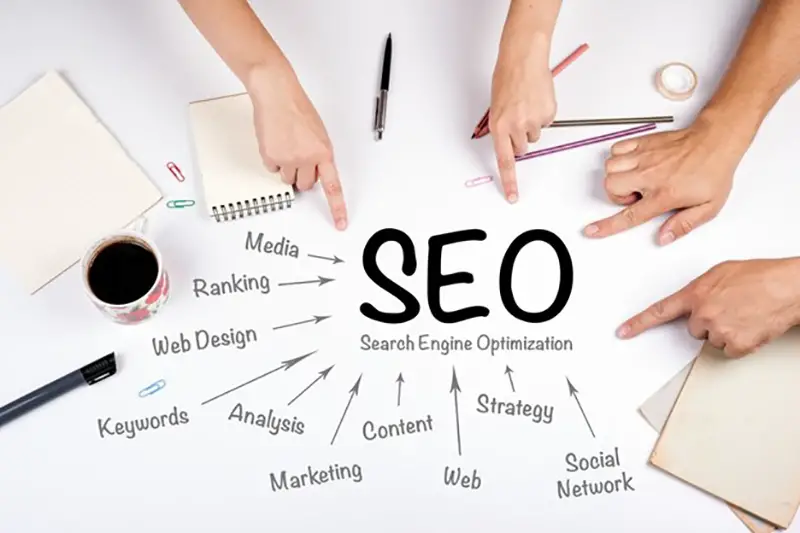 Did you know that 99.9% of American businesses are small businesses? With all that competition, you've got to make sure you market your business well. Knowing the right SEO tips and tricks can get you connected with your target audience faster.
But where do you start? We suggest beginning with these seven SEO tips for small businesses.
1. Keyword Research
Keywords are an imperative part of SEO marketing. Without them, potential clients won't find you.
You've got to think of keywords as a bridge between your target customer and your business. You need to know which words they're typing in when they search for a business like yours.
There are tools and apps you can use to learn more about which words your clients may be using. Once you have a list of potential keywords, incorporate them into your content. Use them in blogs, put them on your webpages, and add them to social media posts. 
2. Strong Copywriting
Speaking of using keywords in your blogs, make sure your copy is strong. What does that mean? It means it engages the reader, drawing them in and making them want to know more about your business. 
It's not generic, vague, or boring. Your writing should express who you are. It should paint a picture of your company's values and how your client can access your services.
You may not be confident in your writing. That's okay! Many SEO companies offer copywriting and editing services.
3. Link Building
You want to include both internal and external links in your content. Internal links lead back to content on your website. External links lead to content outside your site. 
Having quality links shows that your webpage is of a high standard. All the better if you can get other well-respected businesses to link to YOUR page!
4. Proper Marketing
Make sure you're marketing correctly. Small business SEO likely requires you to do a lot of the heavy-lifting yourself. You may not have a huge marketing team behind you.
So narrow your focus. Instead of trying to appeal to a wider audience, who are two or three "ideal" customers you can market to? Write down a profile for each of them and keep them in mind as you create materials for marketing.
5. User Experience
User Experience (UX) is key for business SEO. Why? Because most people will likely spend less than a minute on your site.
That is unless they have a compelling reason to stay. 
So if your users find your websites lagging, slow to load, or boring to look at, that time shrinks. Make sure your site has an appealing design and functions quickly across devices.
6. Look at Your Competitors
If you're a small company and you want to grow, look at your competitors. And not necessarily other small businesses. Look at the big ones. 
Who do you look up to in your field? Who is doing the things that you want to do one day? Who has developed a strong, successful company? 
Research how they handle SEO for business. How they market their products or services. What styles of writing they use.
Incorporate what you learn into your own business practices. 
7. Post Content to Multiple Places
Posting content to multiple platforms can really help your small business SEO. You don't have to be on every platform. Research the demographics that use apps like Facebook, Linkedin, Twitter, or TikTok. 
You may discover that all of your target audience is primarily on Linkedin. If so, make posting to Linkedin part of your regular marketing strategy. You want to be where your target customers are.
SEO Tips for Small Businesses
These are our favorite SEO tips for small businesses. Improving your company's SEO may seem daunting, but you have what it takes. It's something that takes time and regular effort, but its results are going to be crucial to your success. 
For more on how to market your small business, check out our marketing section.
You may also like: 8 Effective SEO Hacks for Business Startups with Limited Time and Money
Image source: stock.adobe.com