Click here to get this post in PDF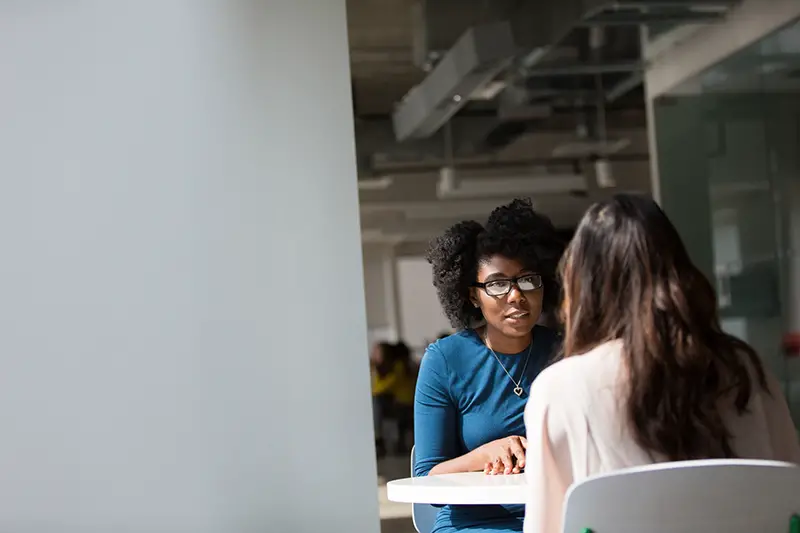 Congratulations! You have successfully passed the CFP Board exam and are on your way to becoming an established financial advisor. You're going to be the one to help people manage their wealth, plan for retirement, and get rid of their debt! There's just one small thing that needs to be taken care of…finding clients.
In the field of finance, things may seem quite competitive. However, there is an advantage to being a professional in the 21st century. It's a lot easier to find people, and therefore, easier to find clients for your financial advisory business! Here are some effective strategies that you can adopt to put your marketing skills to work.
1. Build your social media presence
It's no secret that social media is key when it comes to sharing information. Nowadays, people get suspicious of you when you don't have ANY profiles anywhere, especially on LinkedIn. If you're looking for a quicker way to get noticed in any industry you choose, you've gotta start optimizing your social media handles.

You may have heard of S.M.A.R.T. goals in the past. When coming up with clear objectives that you want to hit when it comes to social media, you must keep this acronym in mind. Not only will using this framework make your aims clearer to you, but it will also help your prospective clients become clear about what you're all about and what you're trying to sell to them.
Upping engagement on both sides is also going to be key when building your presence online. It doesn't matter if you have half a million followers when only about a hundred of them post comments and maybe one will share your tweet. 
Asking questions and following up often will show that you care about what your target audience thinks and will give you a better idea of how you can help them. Spending hours and hours clicking away on Facebook isn't the takeaway here but utilizing it to benefit your brand is.
2. Attend local networking events
Before online applications become more the norm, people used to have to actually go into the place they wanted to work at, look the manager straight in the eye and ask for a job application…on paper! 
While social interaction can be daunting for some, it's important to put yourself out there and try to get clients using your natural charm and wit. One way to do this is to look for some networking events near or around your area and start earning connections. Keep those business cards handy!
When you show up to one of these networking events looking your professional best, don't think of it as merely a business opportunity. Go into it thinking of it as a chance to try to make some friends. Just be yourself, strike up conversations, maybe even bring a friend to ease your nerves a bit. 
Always keep an open mind when going to any event. You might not always walk away with very many leads, but you never know what connections you do make will hold. Maybe that person won't require your services, but they know of a friend of a friend who just might. Stay optimistic and keep showing your smiling face!
3. Send your clients holiday and birthday cards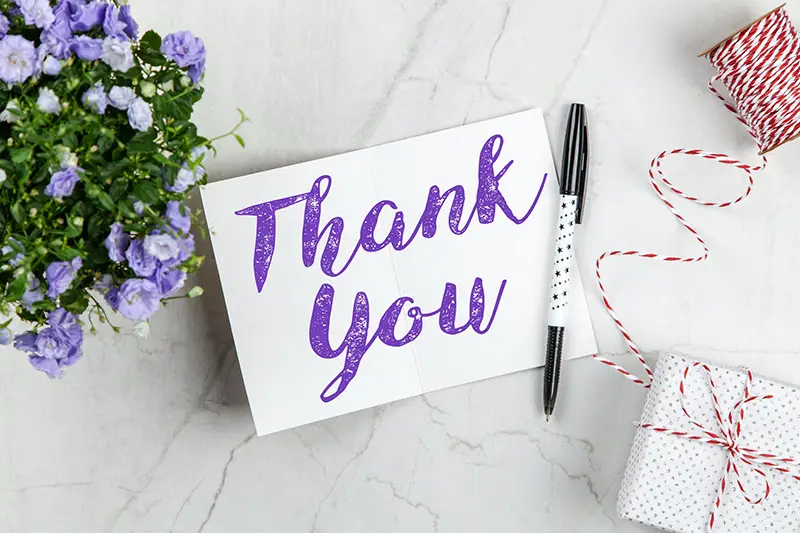 To some, sending out cards to every single person on a contact list might seem tedious. Want to know a trade secret though? Approximately 50% of holiday card recipients indicate that they are more likely to do future business with a company or individual that sends out greeting cards. 
It shows that you go the extra mile when interacting with customers. It's also an opportunity to brighten up their day when they least expect it! 
Real estate agents usually take note of the date a couple buys their house. Some video games that provide updates offer in-game items to celebrate anniversaries of the game being released to say "thank you" to fans! 
Important dates for financial advisors can include the anniversary of your client's retirement, but it's also a good idea to share an interest in important family events as well like their child's graduation from school. 
As for the actual content of the card, just stick to a brief holiday greeting and well wishes for them and their family. Nobody wants to feel like they're getting an appointment reminder from their doctor about a procedure that they're not excited about. 
The customer's first impression whilst receiving mail from you or your company should be a joyful one. It's also good to keep a file of any cards or complimentary notes that your customers send you. 
4. Use visual content
Let's be honest, if it weren't for these pictures so eloquently placed throughout this article, you probably would have clicked off by now. It's a proven fact that 65% of people learn more through visual content. You may already have a few clients who don't need a lot of pictures or graphs to understand what you're talking about. 
However, if you're looking to add more to your client base, you have to keep in mind that not everyone will be able to keep their head up straight when you're talking about things like interest rates or 401k plans.
It's also a good idea to try to not use too much financial jargon. Yes, you had to learn all of those fancy words and their flowery definitions for your certification exam, in some cases even in school. But just try to put yourself in a prospective client's shoes. If you've just won the lottery and now you've got some person in a suit spouting off numbers and scientific words at you, you're probably going to be more than a little confused.
You can also adopt this strategy with your social media advertising. People see a lot of videos on sites like YouTube or Facebook with people just talking about something that they "think" is relevant to their audience, but in the end, never say anything that substantial and ends up wasting everyone's time. When you use more visual content backed up with real knowledge and advice about how to handle your money, more people are going to reach out to you!
Playing the game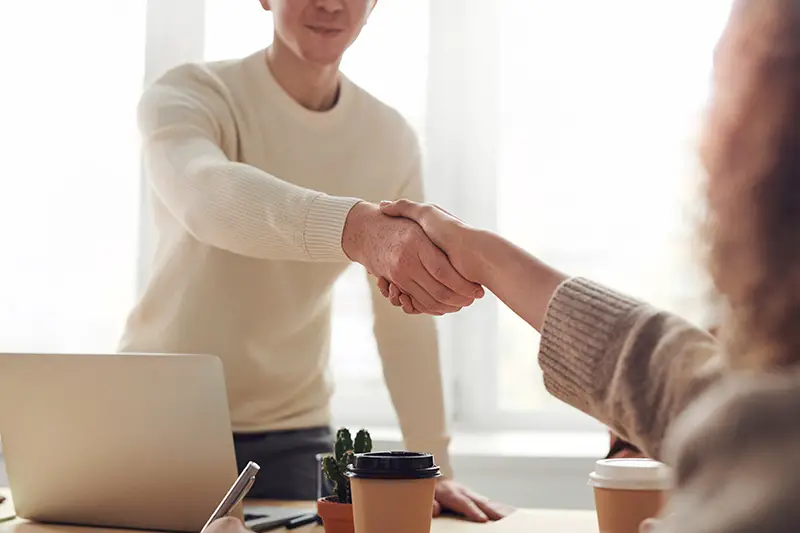 In the end, think about what you're trying to accomplish. You're trying to win over clients who may have lots of different financial advisors to choose from. You're not going to win them all, but the amount of effort that you put into marketing yourself will speak volumes.
Once you get clients, your work doesn't just stop there. Fostering relationships, following up, and keeping a friendly atmosphere during meetings are also going to be key in keeping your clients around. In this world, people count on referrals in business more than anything else. It helps them choose which restaurant to try, which movie they're going to go see this weekend, and in this case, which person is right for assisting them with handling their money.
You may also like: How To Become A Certified Financial Advisor
Image source: Pexels.com