Click here to get this post in PDF
The great technological advances have dramatically changed the way business is done across the world. Not long ago, the physical security of goods and staff was far more important than data security. However, as we all know it, data security, especially a digital one, gradually became more important and nowadays is of primary concern. Just as technology advances, the imagination of those that wish to gain unauthorized access to confidential data broadens. In order to stay competitive, security technologies need to keep up and these are the latest trends.
Multilayered protection
The usual access security protection consists of a password and a PIN number in the best-case scenario, which makes breaching them a fairly easy task for skilled and equipped hackers. This is why the trend of multilayered protection, that is multifactor authentication, is particularly trendy nowadays. The usual access protection is reinforced by a security token and biometric verification, as well as by hardware authentication that is inbuilt in one of the chips and that guarantees that it is the owner that is using the computer. This is particularly important when it comes to the Internet of Things since the network needs to be sure that the person that is trying to access it is in fact the person that should be allowed to access it in the first place. 
EDR
Endpoint Detection and Response is returning to the security scene in great style. Given the already mentioned constant inventive manners of breaching antivirus security, the security experts realized that the ultimate protection is practically impossible and that the best approach is to combine the best antivirus protection with the tools that will be able to analyze the security breach and react to it in the fastest possible manner. This is where EDR comes into play. Endpoint analysis helps determine all the aspects of the threat and the analysts use the information to establish a recovery action routine, as well as predict the spots where possible future attacks will happen.
Outsourcing
The increasing sophistication of cyber-attacks demands the continual advancement of security personnel. This means that security experts will constantly need to acquire new skills, which will eventually become a hard task and keeping the pace will prove to be too difficult, especially for timely reactions in case of every new threat that happens. Outsourcing to expert security companies and more broad-based collaboration with them will help company security experts to stay updated. Moreover, this will be the only efficient manner of facing and resolving future security breaches. For instance, companies such as Pradeo offer Mobile Threat Defense solutions, protecting devices used for work-related activities, corporate-owned or personal (BYOD), to prevent mobile data breach.
Other aspects of business security
Although digital data protection is the most challenging aspect of security technologies due to the fact that cybercriminals continually come up with new ways of breaching the existing protection tools, other aspects of business security must not be forgotten. This is particularly true for all those areas of business that cannot exist without direct physical contact with their customers, such as stores and banks. The rise in the number of armed robberies in the last couple of years has put a spotlight back on high quality security screens that proved to be the most successful deterrent. Intelligent locks and access cards market is also on the rise so keep monitoring the latest developments in those areas, as well.
If you wish to keep your business, as well as personal data, take time and study the latest security trends. They are well worth looking into and may prove to be of utmost importance both now and in the very near future.
Also read: 7 Tips for Robust Android Security
About the Author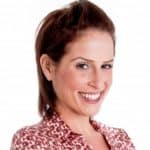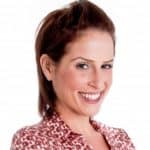 Diana Smith is a full-time mom of two beautiful girls interested in topics related to business and technology. In her free time, she enjoys exploring new low-cost advertising opportunities.