Click here to get this post in PDF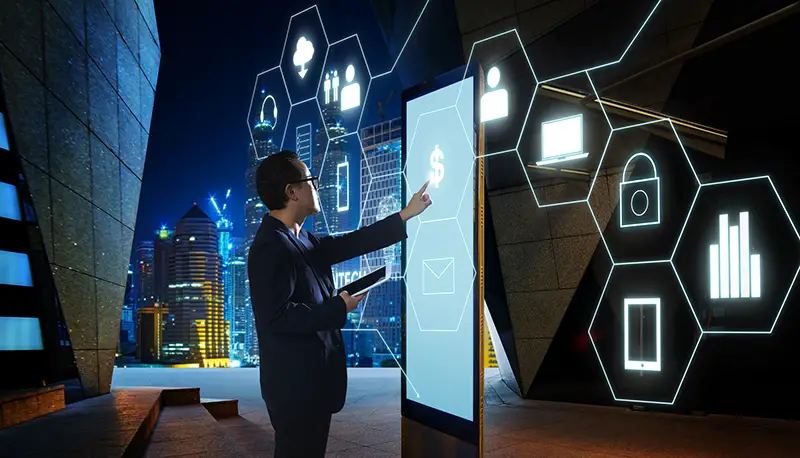 E-Gates – Payment Gateway
Cryptocurrency payment systems are becoming increasingly popular in the global market, prompting businesses to integrate system solutions that enable users to pay with digital currencies. E-Gates, a fintech services provider, has developed its own cryptocurrency payment system – Payment Gateway – to help businesses quickly and efficiently accept, process, and manage digital assets.

Payment Gateway can be connected via API, making it easier to integrate business processes while also increasing customer loyalty and profits. It also provides analytics and dashboards to help businesses monitor and evaluate key performance indicators. The Payment Gateway system is designed to attract customers who prefer digital currencies over fiat ones, as well as solve common problems like international transfers, low commission fees, and transparency.

Statistics show that the number of cross-border B2B transactions made with blockchain technology is expected to surge in the coming years, with an estimated 1.5 billion transactions by 2025. The most popular regions for these transactions are America, Asia, and Europe.

Payment Gateway helps businesses manage assets from any location in the world, as well as automate multiple processes. This includes the ability to process over 100 crypto and fiat currencies, a single point of integration for projects, KYT verification, and compliance with European certification and standards. Additionally, businesses can create invoices in unlimited numbers and connect to an API.

The process of paying with cryptocurrencies is straightforward and fast. Clients initiate a transaction from their cryptocurrency address to the business address, specifying the exact amount of currency. The assets are then transferred to the blockchain network and to the recipient's address. Business owners can decide to keep the assets on their balance sheet or convert them into fiat currencies.
By using the Payment Gateway payment system in your business, you can easily manage your assets anywhere in the world, and such analytics dashboards will increase the automation of many business processes:
– processing of more than 100 crypto and fiat currencies;
– a single point of integration for projects;
– availability of own node system;
– availability of an account and subaccount management system; 
– an extended list of fiat processing services;
– KYT verification is a default service
compliance with European certification and standards;
– the ability to create invoices without limits on the number;
– easy connection to the API.
Since cryptocurrency assets can be volatile, business owners should consider hedging strategies to reduce the risk of value loss. E-Gates Payment Gateway can be a reliable solution for businesses that want to take advantage of the increasing popularity of cryptocurrency payments and make the most of their digital assets.
You may also like: Small Business Tips: A Guide To Taking Card Payments
Image source: Depositphotos.com