Click here to get this post in PDF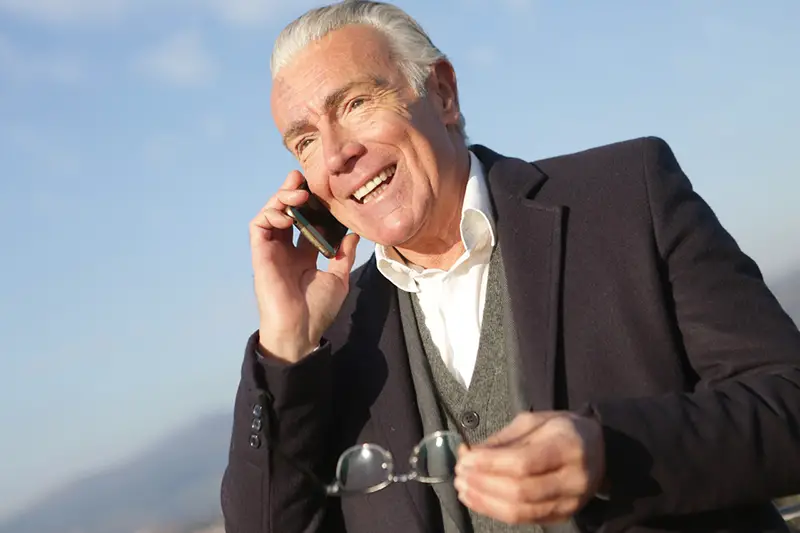 Senior executives often have to face a serious dilemma at some point in their careers. Some might become worn out after a while and start considering whether it's time to change paths. Others might be forced out of their current positions and have to start looking at options.
Getting hired as an executive can be difficult, as some hiring managers see older candidates as outdated. That's why some people decide to look in another direction to see how they can use their skills and experience in a different role. Here are some great professional alternatives senior executives should consider.
Switch Positions
Older workers may find that they need to adjust their expectations if they want to find a new job, like accepting a lower salary, for instance. However, there's always the option of accepting a slightly less prestigious role. For example, a former CFO might find work as a business manager or financial analyst. While this isn't ideal, it allows you to continue earning a paycheck and maintain connections in the industry.
Join a Board
Becoming a member of a corporate board is an attractive option for senior executives, as it still gives them a say in the company's operations and decisions. However, know that you will probably need prior board experience if you decide to join the board of another firm.
The best way to attain a board position is to make your interest known as early as possible and use your networking skills. You should also note that mentoring and consulting can give you these connections. Another option is taking a leadership position at a non-profit before joining their board.
One of the major benefits of joining a board is that you don't have to worry about learning all the latest management trends or keep up with technology since these are largely advisory roles. Not only that but in many cases, you'll only have to work part-time, which makes it a great option for those who want a more relaxed schedule but aren't ready or willing to retire yet.
Become a Teacher
There is currently a massive shortage of business faculty members and your years of leadership experience could make you an excellent teacher. This is an easy transition if you already have an MBA or have led a well-known firm. However, you should know that some colleges might prefer someone with a doctorate.
Teaching is also a job that you could do while travelling. For example, countries that are continuing to build up their academic systems are desperate for talent and will be ready to pay for a candidate with real-world expertise. There's also the possibility of teaching online business classes, which should see an increase in demand over the next few years.
Head a Non-profit
Non-profits are also looking for talent, and they're in dire need of qualified executives. Working for a non-profit has the added advantage of allowing you to give back to the community and make a difference in the world while still getting paid.
Working at a non-profit is also a great way to diversify your resume, influence policy, or do more than just volunteering. You'll often be able to downshift to a 40-hour workweek, but you may be able to work in the field, too. Working for a non-profit is a great way to avoid gaps in your resume while you're looking for another job or deciding what you want to do next.
Reinvent Yourself as a Mentor
Mentoring has now become a profession, and you can become a mentor to startups and struggling small businesses. Or you could decide to become an executive coach with your current company. You could also become a career coach and work with young executives and future leaders who are seeking advice. You could do everything from cultivating soft skills to prepare them for interviews.
Your business experience is a good starting point, but mentors and coaches stand out from the crowd if they have the right certifications. For example, you could get an ILM Level 7 Coaching Certificate.
Services like the BCF group offer flexible ILM Level 7 coaching programs and internationally recognised credentials that open up this career to professionals looking for a change. Their ILM Level 7 executive coaching courses will help you understand the finer aspects of coaching and mentoring relationships. Getting the official ILM Level 7 Certificate in Executive Coaching and Mentoring will also allow you to validate your skills if you decide to become an executive coach in our own organisation.
Move into Interim Management
Interim management positions are executive roles that need to be filled quickly while the organisation finds a qualified, permanent replacement. One benefit of interim roles is that they are open to executives with a wealth of experience. Another is that these roles typically last a few months, so the rest of your time is free.
You can also choose the interim management roles you want to fill. For example, you could lead strategic or transformational change. This is a great option if you're looking for a challenge, and you'll be well-paid for the effort. However, you should know that these roles go to those with a strong track record of success in that industry, whereas non-profit work and consulting is an option for those who want to change industries.
Become a Consultant
Consulting is similar to working as an interim manager in some respects. For example, you can pick and choose projects, and some may last for several months. You could also play a central role in leading transformational change in an organisation.
However, consultants tend to specialise in a type of advice. It may be making the business more efficient, altering their business model, creating a franchise business model or improving their overall level of quality. Consulting also requires marketing skills in order to attract a steady stream of customers. In addition, you also may have to learn about the latest technology or management trends in a given industry to work as a consultant.
Executives may find it difficult to get hired for a new position in the C-suite. Fortunately, there are a number of new roles you could move into that are a natural fit for your skills and allow you to benefit from your experience.
Also read: Even a CEO Can Learn Something New: 5 Questions and Answers About Executive Coaching
Image source: Pexels.com